New to Dog Shows? - Here are 10 Things You'll Need
---
Many dog owners decide to show their new puppies or dogs. We all think our dogs are the best-looking in the world, and we are all not wrong. Our dogs hold a special place in our hearts, and we simply cannot be objective when it comes to them. However, dog shows are a great way to get the recognition your dog might need for breeding. Plus, the price you can get for breeding your dog or produced puppies is much higher if you have a renowned show dog.
If you decide to go to a dog show, there are more than just a few things you should take with you on the road and to the venue. You have to be prepared and ensure you don't run out of things you might need during the show. If you're new to dog shows, here are 10 things you'll need.
1. Food and water
This is pretty self-explanatory. You will spend the whole day at the dog show, and neither you nor your dog can go so long without food or water. Well, dogs could, but you should take some anyway. Make sure you bring enough food for yourself and at least enough to fill your dog's bowl once.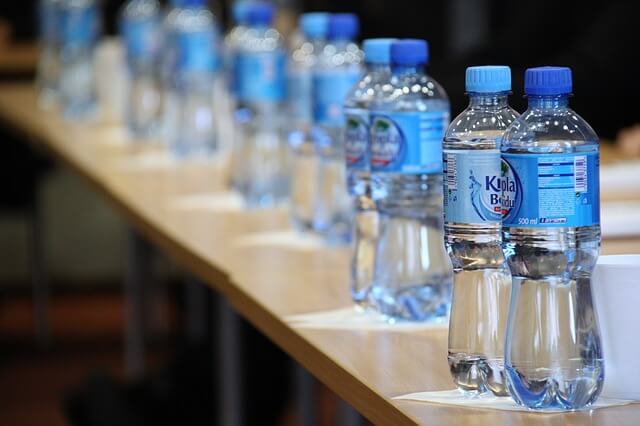 2. Money or Credit Card
Having enough money on you is a good idea no matter where you go. Make sure you can buy anything you might have forgotten to take with you to the show. Plus, many shows have exhibitors and different manufacturers that have special show offers. If they don't take credit cards, you can always pay in cash.
3. Crate with soft bedding for the dog
Dog shows can run pretty long, and when your dog isn't in the ring, they need to have a place where they can relax and unwind. Taking a lightweight dog crate with covers is a great idea. Not only will your dog have peace and quiet, but they will also have soft bedding to sleep in. Taking a large tent for your dog and yourself is also a good idea. It is the best way to make sure you get some space just for you and your dog.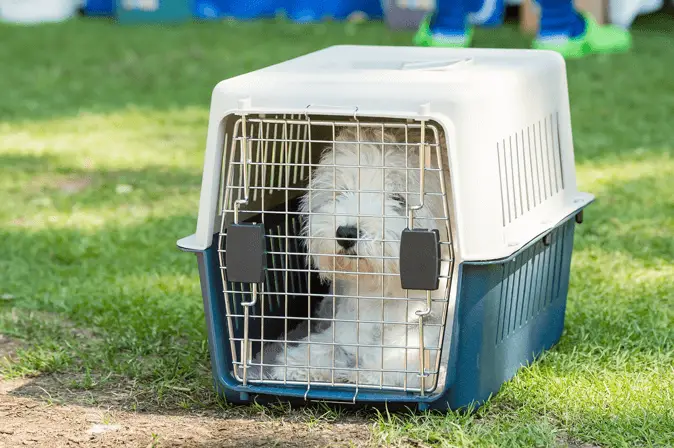 4. Treats
Some owners and handlers love using treats in the ring. That will ensure your dog is focused entirely on you. Treats used in the ring are called bait. Make sure you enter dog shows where using bait is allowed.
5. Walking and show lead
Walking leads are different than show leads. Show leads (leashes) are thinner and aren't very practical in real-life scenarios. However, you will have to take your dog for a walk, and you will need their usual collar and leash. Make sure you have that with you on the show.
6. Grooming equipment
Even if your dog doesn't require much grooming, you should take the grooming equipment with you. You never know what can happen. Being prepared is a lot better than finding yourself in need of something you don't have. Your dog might need some final touchups before entering the ring, so make sure you have your essential grooming equipment with you.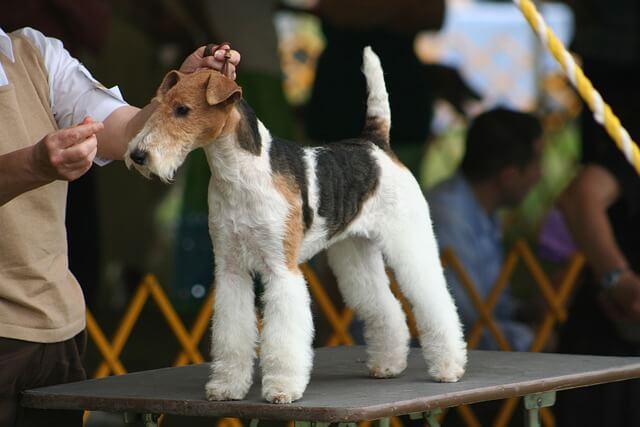 7. Cleaning equipment
Dogs don't like holding it in, especially when they are surrounded by nature on an outdoor dog show. They will go anywhere they want. Make sure you are prepared for any of those scenarios. Take all the cleaning equipment you use at home for your dog. Even if it's just doggy bags.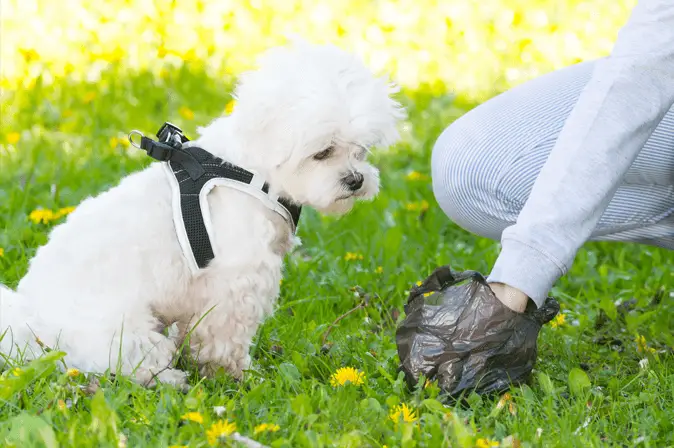 8. Proof of entry
Dog shows require you to pay the entry fee. It is one of the ways cynology associations survive and can organize dog shows. You don't want to have any issues entering the show, so if you paid online, make sure you print out the confirmation mail you received. It is better to have a couple of ways to prove you paid the entry fee.
9. Folding chair
One of the things only experienced dog show attendees can tell you is - bring your chair with you. Not all dog shows provide benches or chairs, so make sure you bring your own folding chair. There are different lightweight options like this one available. Trust us, you will want to have somewhere to sit and relax. Standing on your feet the whole day can be difficult and very tiring.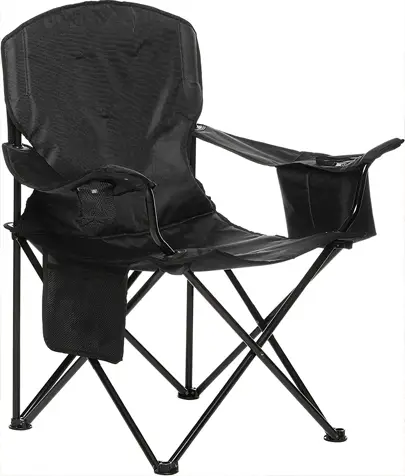 10. Documents
One of the things you want to have with you is your and your dog's documents. This is especially important if you're traveling abroad. Some countries need proof of vaccination for your dog, and you don't want to miss that on entry. Make sure you have all the necessary documents, identification, and everything else you might need for yourself and your dog.
In conclusion
Dog shows are really fun events to visit and participate in. You will meet other dog lovers, breeders, judges, and other cynology professionals. There are a lot of like-minded people that share a common interest - a love for dogs. We hope you will enjoy your new hobby, and we hope your dog gets the confirmation of being the best-looking dog out there!
World Dog Finder team