Should You Buy Dog Hoodie For Your Dog?
---
When the temperatures outside decrease, taking much warmer clothes from your closet is normal. We can for sure say that most of us own at least one hoodie that can protect us from cold weather and give us a cool look. But what about our dogs? Will they need extra protection on the cold winter days?
Depending on your dog and his appearance, you might start thinking about getting a dog hoodie to keep him warm. This is especially true for short-coated dog breeds that are less tolerant to colder climates than longhaired breeds.
Their coat is not enough to keep them warm, especially if you spend a lot of time outside during cold weather. It is your duty as a dog owner to fully protect your dog, and although it may seem funny to you, not providing the proper ability to warm up can leave your dog with some health problems.
Why do dogs need a hoodie or a sweatshirt?
The most important reason why you should get a dog hoodie for your dog is to keep him warm. You might want to protect your dog if you love spending time outside and going on long walks. If your dog's coat doesn't provide enough protection against the cold, you might want to consider getting him a good god hoodie.
The second reason you should consider getting your dog a dog sweatshirt is that they are stylish. It will give your dog a new fancy look, and you can be sure that your dog will love it too.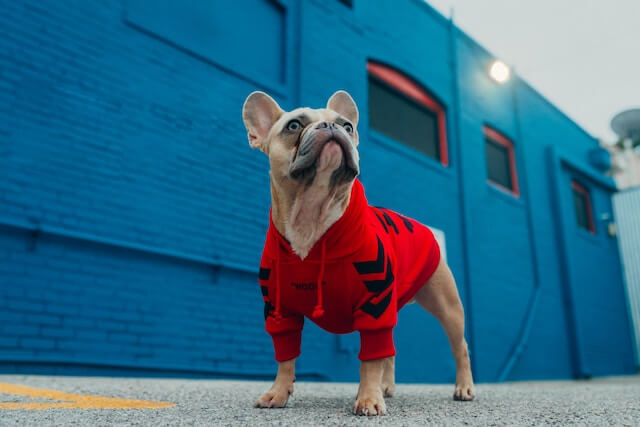 RELATED: Should my Dog Wear a Dog Sweater?
What dogs should have a hoodie?
No matter the dog's size, he could still suffer from cold weather. The best indicator if your dog needs a dog hoodie is to look at his fur. Most shorthaired dog breeds will not be so tolerant to cold weather, and it would be best if you provide them with a proper dog hoodie.
Some of the dog breeds that feel the cold include
Chihuahua
Great Dane
Beagle
Poodle
Pug
Greyhound
Yorkshire terrier
Boxer
Shih Tzu
French bulldog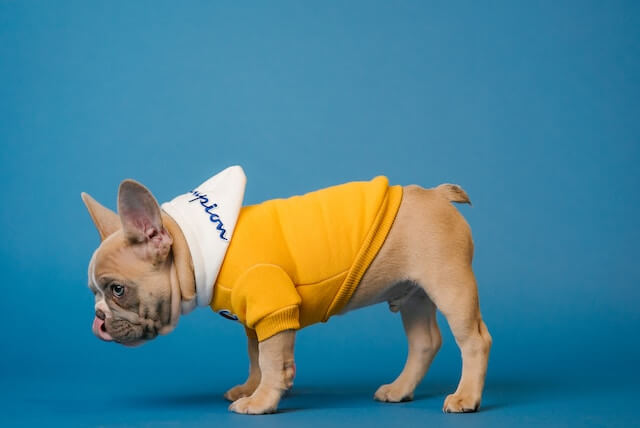 RELATED: Do You Know How Cold Is Too Cold For Dogs?
What to look for in a dog hoodie?
Whether you are buying something for yourself or your dog, you just can't simply pick the first item you come across. You need to consider some things to provide your dog with the best dog hoodie for him.
Not all dogs are the same, and the same dog hoodie will not be the best choice for all of them. Dog hoodies come in different sizes, materials, and colors, and to be sure you pick the right for your dog, here are what you will have to watch out for.
1. Material
The most important thing when you are choosing a dog hoodie is to look for material that will keep your dog warm. There are dog hoodies that will not provide proper warmth for your dog and will only provide a new style for the dog.
If you live in a windy area, you must consider finding a windproof dog hoodie that will protect your dog from cold and wind.
2. Quality
As with anything, you want to purchase a quality dog hoodie that will not tear after several wears. The dog hoodie that you choose should be durable and high quality. Pricey hoodies will have more quality, so the old saying: "You get what you pay for," is true in this case.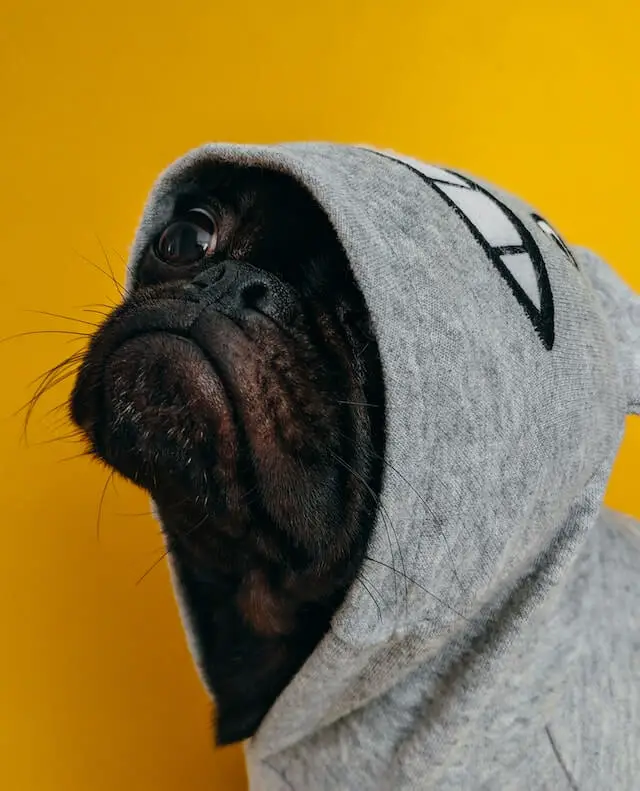 3. Style
If you are already choosing a dog hoodie for your dog, why wouldn't you consider getting a stylish hoodie that will look extra good on your dog? The most important thing is function, but style should also be taken into account.
You might think that hoodie color is unimportant, but in reality, choosing a brighter color can make your dog more visible in the dark, thus providing him with extra security.
4. Size
Size is something that dog owners often forget to take into account. You don't want your dog hoodie to be too small or too big because it will not serve the purpose. Ensure that you measure your dog the right way (every manufacturer gives proper instructions) to provide your dog with the best fit.
To protect your dog from snow, you might want to consider purchasing dog snowsuit. Make sure to check this article and find out what are the best dog snowsuits you can choose from - Best Dog Snowsuit for This Winter
World Dog Finder team