7 Best Dog Perfumes and Colognes for Your Dog
23.02.2022.
Every product and service on World Dog Finder is independently selected by our editors, contributors, and experts. If you purchase something through our links, we may earn a referral fee. Learn more
---
Being a dog owner means dealing with doggy smells. Sometimes, those doggie odors are not that pleasant. Luckily, the pet care industry developed some pretty amazing products that can help our dogs as well as us. Dog perfumes and colognes can be an essential part of grooming, or you can use them to mask your dog's unpleasant odors. Of course, that is not a long-term solution, but it can help you deal with odors quickly. Here are our 7 favorite dog perfumes and colognes.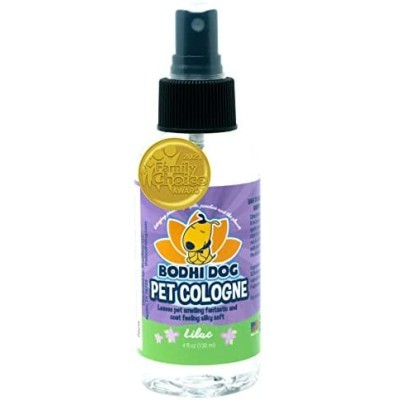 Our top pick and the best choice when it comes to dog perfumes is the Bodhi Dog Natural Pet Cologne. This product comes in 9 different scents and 3 sizes, so you can be pretty sure you will find something for yourself. Even if your dog doesn't enjoy your first choice, you can easily try different scents out. Our choice is the refreshing lilac scent, but you can choose scents like baby powder, orange sherbert, blueberry, pumpkin spice, etc. Plus, you can use it for all your pets.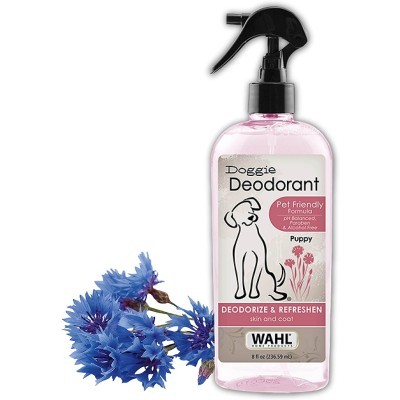 If you want to get advice from dog owners that use dog perfumes, you should consider Wahl Deodorizing & Refreshing Pet Deodorant. This product has a lovely cornflower & aloe scent, but there is also a eucalyptus&spearmint scent. It has a balanced pH, and it is alcohol and paraben-free. This is a great choice many dog owners and groomers prefer.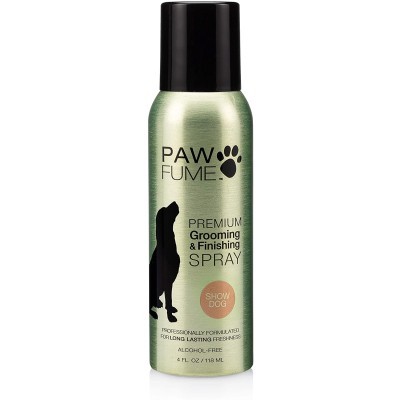 The PAWFUME Premium Grooming Spray is proof that dog perfumes can serve different purposes. It will make your dog smell absolutely fantastic with long-lasting, refreshing, natural scents. However, this dog perfume is also a detangler, moisturizer, and odor eliminator. Its special formula will help eliminate odor particles that might be stuck in your dog's coat. The scent we chose is called Show Dog, and it is a blend of white lily, powdery musk, and amber.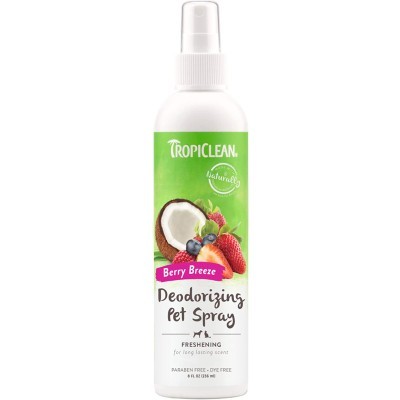 TropiClean has fantastic products, so it shouldn't be too surprising we chose the TropiClean Deodorizing Sprays for Pets and included it on this list. Like the product's name says, this dog perfume has a refreshing tropical scent you and your dog will absolutely love. Like many other products on this list, this dog cologne will moisturize the dog's skin, help you brush them, and condition their coat. This is one of the products dog show exhibitors love using on their dogs. It provides a long-lasting effect that will make living with a dog a lot more pleasant.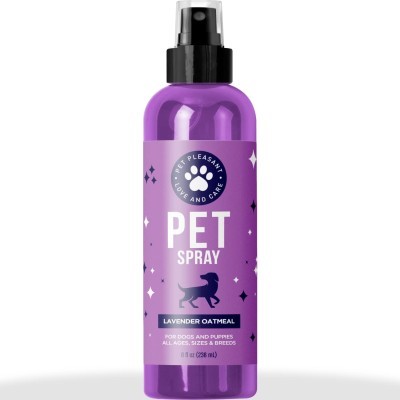 Another product highly recommended by dog groomers is the Lavender Oil Dog Deodorizing Spray. We love this product because not only will it make your dog smell amazing, but it will also act as a dry dog shampoo. Sometimes, dog owners don't have time for the entire process of bathing. That is precisely when products like this one come in handy. It is a great pick that includes lavender and oatmeal scents.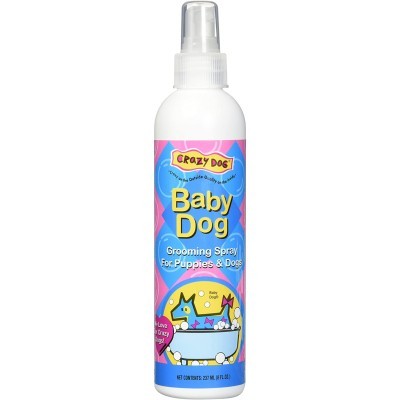 The Crazy Dog Baby Powder Grooming Spray is an all-in-one dog perfume we love. This product cleans, detangles, conditions, removes static, and leaves a long-lasting, pleasant scent. It can be used between dog baths as a dry shampoo, which means you don't have to bathe your dog as often as usual. The essential oils in this product will make brushing easier and leave a pleasant baby powder scent. This is a great choice we can guarantee you and your dog will love.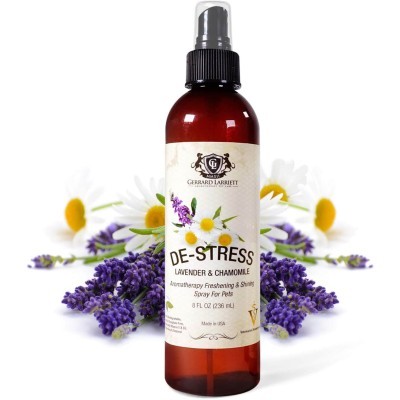 The Gerrard Larriett Aromatherapy Lavender & Chamomile Spray is something special. It is not only your average dog perfume; it is a calming spray. It contains essential oils that will not irritate the dog's nose. Instead, it will make your dog feel calm and anxiety-free. Keep in mind that the best effect will be achieved if you combine training and this perfume. This product contains lanolin, vitamin E oil, oats, and chamomile to naturally rehydrate dry and itchy dog skin. Plus, it's made in America.
World Dog Finder team