How to Find a Dog Walker
---
Modern living usually moves at a swift pace. The reality is - most of us don't have enough time to do the things we really want to do. Dogs don't care about our schedules; their needs cannot be adjusted to fit our busy lives. If you are a responsible dog owner that wants what's best for their dog, you should consider looking into dog walking services.
There are more than 400 dog breeds and an infinite number of mixed dogs - they all have needs. Dogs need company, exercise, and walks. They need to do their "business," and unfortunately, it is pretty hard to teach them to use the toilet. This is where professional dog walkers come in. Just because you have a hectic work schedule doesn't mean your dog can't go on regular walks and have fun in a dog park. The dog walker you hire can help you and your dog out. However, before you decide to hire the first dog walker you come across, there are some things you should look out for in a dog walker.
Preparations
Before you hire someone to walk your dog regularly, there are a few things you should sort out. From knowing your dog needs to setting up a budget, think about things that will help you find the perfect candidate, you will welcome in your and your dog's lives. Hiring a dog walker is like hiring a babysitter; you need to make sure the person you are contacting is qualified and that you can trust them. Here are the 4 most important things to consider when getting a dog walker;
Set up a budget
The first thing you should do is define your budget. It is an excellent idea to do some research and see the prices dog walkers charge in your area. Your budget might determine which dog walker is available to you.
If you have a busy schedule, check out these low-maintenance dog breeds.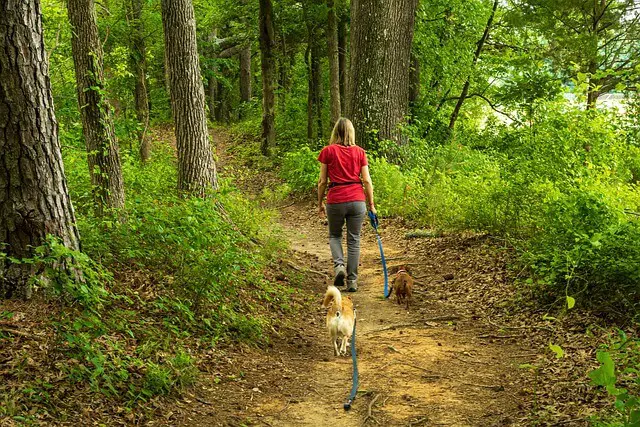 Priorities
Make sure you have your priorities straight. Just because someone loves dogs doesn't necessarily make them great dog walkers. All dogs behave differently, and some might be calm while they are on a leash, while others might become aggressive and dominant. Make sure your future dog walker has experience. They need to understand the dog body language, so they may keep your dog and everyone around them safe. Ask the dog walker if they have experience walking breeds of all sizes and physical requirements. If you have a large and powerful dog, make sure your dog walker has enough strength to actually contain the dog.
Know your dog's needs
It is vital you know your dog well. Make sure you know what your dog needs and how energetic they actually are. If you have a senior dog, a jogging route is unnecessary. However, if you have a Belgian Malinois, a good playing session and a jog will do them plenty of good. Brief your new dog walker about your dog's behavior on and off-leash, so there aren't any surprises.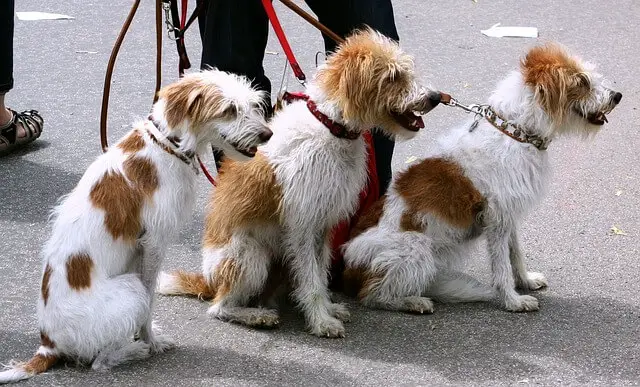 Schedule
You and your new dog walker need to know how often you will need dog walking services. Is it just in the evening or is it twice a day? The number of daily walks will determine the price and availability. It would be good to have a backup dog walker; if your regular cannot make it one day, your dog will still need to go out, and having a backup at that moment is a good idea.
Juggling a pet and a full-time job can be hard. Check out this article for more information - Having a Dog and Working Full-time.
Choosing the right dog walker
One of the best things you could do is talk to your local dog owner community. Ask for recommendations and see if they have any experience with dog walkers. Hiring someone through recommendations is a longer process, but it is definitely worth exploring. If you are a new dog owner or there isn't much of a community where you live, there are fantastic online sources you can check out. You can find a "dog walker near me" through one of these channels;
Conducting an interview
Another important step you should take when getting dog walking services is to set up an interview with potential candidates. You don't want your dog going off with a stranger. Make sure you meet the person who applied to your inquiry and check their credentials.
One of the key things to a good interview is knowing the right questions to ask. Good questions will eliminate bad candidates and filter the ones you actually want your dog to spend time with. With a good interview, you can get a clearer insight into the candidate's personality, work ethic, and experience. Some of the questions you'd want to ask are;
What are your favorite things about this job?
What route will you take my dog?
How long do usual walks last?
Do you walk multiple dogs at the same time?
How long are you working as a dog walker? Or, how long are you with the dog walking company?
Do you have client references?
Are you bonded, insured, and licensed?
Do you have any dog-care training such as first-aid?
What happens if you cannot make it to a scheduled walk?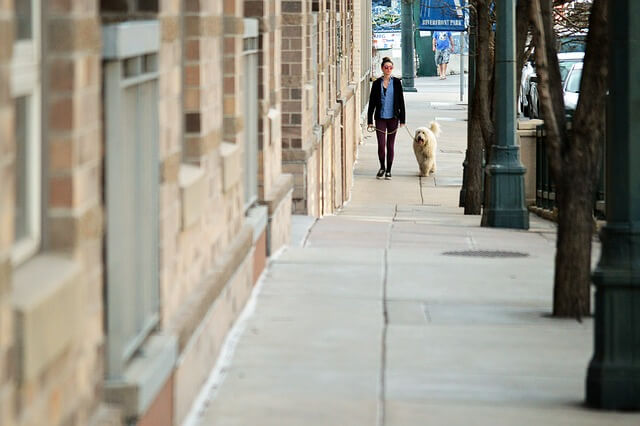 The most crucial step you should take is organizing a meet-up. Make sure your dog meets the potential dog walker. Check their chemistry and see if it will be a good fit. If possible, take the first walk with your dog walker and see how your dog acts. You can move away from them or even hide to see how your dog behaves. Of course, that is not the actual situation because your dog will know you started the walk with them. Still, there are many insights you can get by observing the interaction between your dog and the dog walker.
If you will spend significant time away from your dog, getting a dog camera might be a good idea. Check out this article for some suggestions - Best dog cameras.
Preparing the necessary information
If you found your future dog walker, you should prepare everything they need to know about your dog. Make sure your dog walker knows these vital pieces of information;
Your phone number and email
The location and contact of your vet
Feeding instructions (if necessary)
Medication information (if your dog has any health issues and how to administer the medication if needed)
Your alarm codes and entry information. If you can access your alarm via your phone, that is even better. You don't have to share your codes if there is no need.
The location of all the stuff necessary for dog walking (collars, leashes, treats, pads, poop bags, etc.)
Keep in mind that you should always ask the dog walker all the questions regarding your pet. It is not crazy to ask about your dog. Ask them for daily updates. You can even place a whiteboard where they can write about your dog and whether everything was alright on the walk. Trust your gut, and if something seems off, make sure you tell the dog walker your doubts and suspicions.
Getting the perfect dog walker is a process, and it can take time to find the ideal match for you and your dog. However, getting a reliable and trustworthy dog walker is like having a great partner to help you raise and care for your dog. Keep at it, and we are sure you will find the perfect match for your dog.
World Dog Finder team