Best Dog Cameras in 2023
23.03.2021.
Every product and service on World Dog Finder is independently selected by our editors, contributors, and experts. If you purchase something through our links, we may earn a referral fee. Learn more
---
We can honestly say that most of us are really interested in what our dogs are doing at home while we are away. The movie "Secret life of pets" might be a bit misleading, but that doesn't mean our dogs are not doing stuff while we are away. If you are like us and you'd like to know what your dog is doing while you are not home, there is a way to do it - a dog camera.
Different puppy cams can offer different options and ways to monitor your dog while you're away. Some can even give your dog treats and allow you to speak to them remotely. If you are interested in that option, there are some things you should know before you get a dog camera.
What should you look for in dog cameras?
Getting just any dog camera won't do the trick. There are things you should look for and options to look for. Some of the things you should look for are;
Resolution
Picture quality and resolution are some of the most important things to look for in a puppy cam. Most high-quality models have a 1080 resolution, although you don't necessarily need to go that high. Getting a 720 resolution is more than enough to get a clear picture. Anything lower will influence the picture quality.
Area of coverage
Dog cameras offer different areas of coverage. That means you can monitor wider space in the room the camera is placed in. There are even models that offer "pan and tilt" functions. That means the camera can turn. Make sure to look for models with a wide-angle lens, at least.
Zoom functions
Zooming in on specific areas can be a helpful option. You can closely examine things like your dog's bowls, doors, or windows. That could be especially useful if you notice your dog is getting agitated.
Audio options
Some puppy cams offer two-way audio options. That is a great way to communicate with your dog while you are away. However, make sure the speakers and microphone are clear and noise canceling. You don't want to end up with low-quality speakers that will distort your voice. Your dog won't be able to recognize your voice and can get more agitated.
Accessibility and viewing
The sole purpose of getting a dog camera is so you can monitor your dog while you are not home. Make sure you check compatibility and wi-fi requirements for the model you are interested in. Some dog cameras offer only applications that are for iPhones, and some are only compatible with Androids. Make sure the dog camera you are interested in is compatible with your phone.
Now that you know the most essential things in dog cameras, check out this list of best dog cameras we prepared for you.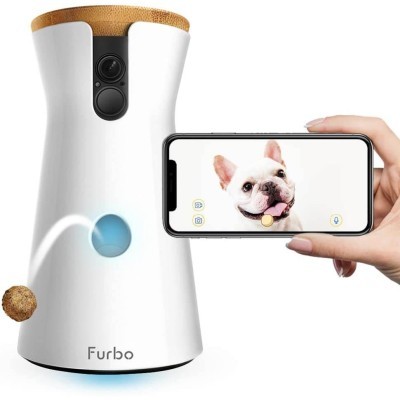 The best choice of all dog cameras is the Furbo Dog Camera. We personally have one and cannot be more satisfied with it. Luckily, there are more than 21.000 positive reviews of other dog owners that agree with us. This dog camera offers different options, and the best one is - it dispenses treats! This subscription-based product offers additional features like bark alert and selfie options when you are a paying member. It is a bit pricier but a great investment nevertheless.
Pros
Treat-dispensing
Wide-angle lens
1080 resolution
Compatible with Alexa's Echo
Cons
Pricey
Subscription-based
Some owners reported connectivity issues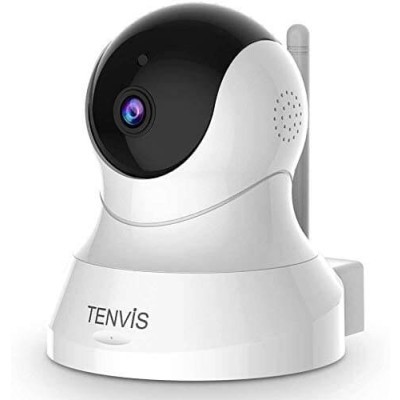 The TENVIS 1080P Security Camera might not be designed for dogs, but it is a great product you can use for that purpose. You can easily monitor your dog while you are away, and the picture is crystal clear. This camera can rotate, and it provides 340-degree coverage. This puppy cam has 128GB of disc space, so there is plenty of room for video storage. It has two-way audio, so you can talk to your pet through your pet camera when you are not close to them. This is a great model and a top recommendation.
Pros
Pan and tilt
Two-way audio
Affordable
Easy to use
Cons
Needs stable wi-fi for notifications and remote connections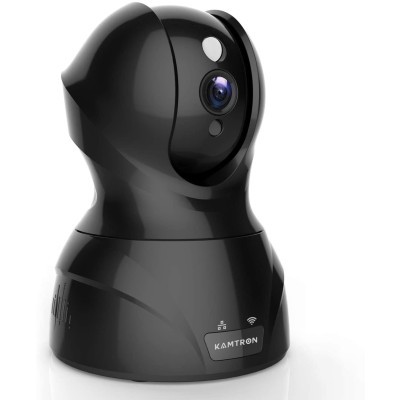 The best value puppy can, in our opinion, is the KAMTRON WiFi Dog Camera. This pet cam offers various options at an affordable price. It can pan and tilt, so you have a 350-degree horizontal and 100-degree vertical coverage. It can easily cover all of the dog's room. This pet cam is an excellent choice for all dog owners with busy schedules, and the best thing is - it is very budget-friendly. The resolution is fantastic, and it can be easily connected to your cell phone.
Pros
Affordable
350-degree coverage
Two-way audio
Cons
Buyers reported power cord issues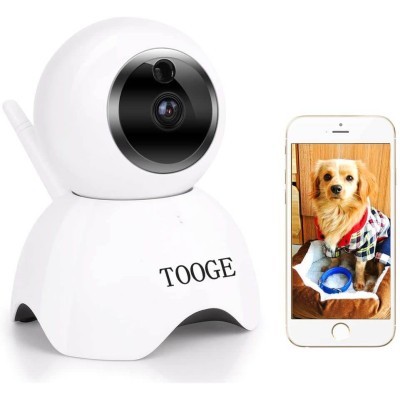 The TOOGE Pet Camera is a great dog camera that offers excellent security features. It is very safe, and the manufacturer claims it's nearly impossible to hack. Some dog cameras don't offer as much protection, and the TOOGE seems to be quite safe. It has most of your standard dog camera features - two-way audio, motion detection, and night-vision. This one can be viewed from different devices. It is a great and affordable choice most dog owners will be delighted with.
Pros
350-degree coverage
Two-way audio
Multiple devices
Night-vision
Cons
Lower quality video
Not for IOS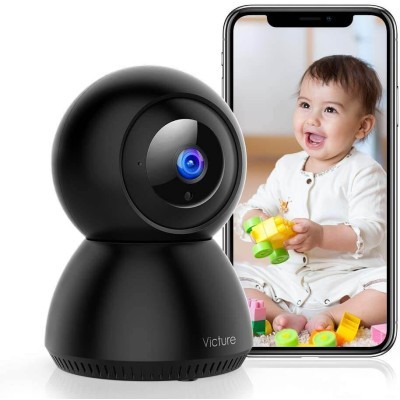 This is another puppy can that is not actually a puppy cam. The Victure 1080P Wi-Fi Camera is a baby camera, but there is no law against using it as a dog cam. This pet cam has one of the highest-quality pictures. The 6G lens will produce an excellent resolution. The motion detection function will notify your phone as soon as something is detected. This puppy cam offers cloud storage and two-way audio, so you can talk to your dog even when you are back in the office. This dog cam is compatible with Android, IOS, and Windows, so you can easily use it on all platforms. This is an excellent choice for all of us that want to keep a close eye on dogs while we are away from home.
Pros
High-quality resolution
Easy to use
Micro SD or cloud storage options
Motion detection
Cons
Doesn't support 5G network
Some owners reported connectivity issues
World Dog Finder team