What to Look For in a GPS Dog Collar?
10.02.2021.
Every product and service on World Dog Finder is independently selected by our editors, contributors, and experts. If you purchase something through our links, we may earn a referral fee. Learn more
---
One of the worst things that can happen to any dog owner is a runaway dog. Not only can you lose your best friend, but many dog owners are branded as irresponsible or lousy pet parents. The truth is, some dogs are flight risks.
Many hunting breeds can't help themselves when they come across an interesting scent. They will follow it no matter where they might end up. Spooked or scared dogs can start running away from something that scares them, and in their shock, they can't find their owners or their way back home. Luckily, there is a solution to that problem - GPS dog collars.
GPS dog collars are an excellent idea for every dog owner whose dog loves running away. We have experience in that matter, and luckily, the dog had a GPS collar on him that pinpointed his position. There are different choices, from costly, professional ones to the less expensive, less precise GPS dog collars, and picking the right one can be tricky.
What to look for in a GPS dog collar?
Doing a bit of research before you decide on any particular dog collar is a good idea. These collars rely on different technologies, and not all of them are equally good. You might not be an expert who will know which unit is better, but there are some key things to look for in a GPS dog collar. The most important things are battery life, waterproofing, and other capabilities.
Battery life
Battery life is probably the most crucial thing there is. There is not much use for a GPS tracker that will allow you to track your dog for only a couple of hours. Dogs can run away, and it is crucial you can follow them for as long as possible. Plus, some models will go to a power-saving mode when your dog gets home.
Waterproofing
A waterproof GPS dog collar is essential for all dog owners that love going hiking. Although your dog might always be on your side, they can get spooked or scared and run away. It is likely the collar will get wet, and there is no use in having it if the water causes it to break.
Features
There are many options available on the market, and some of them offer unique features that can help you take care of your dog. They can monitor your dog's vitals, habits, walking patterns, and other interesting things that can help you understand your dog better.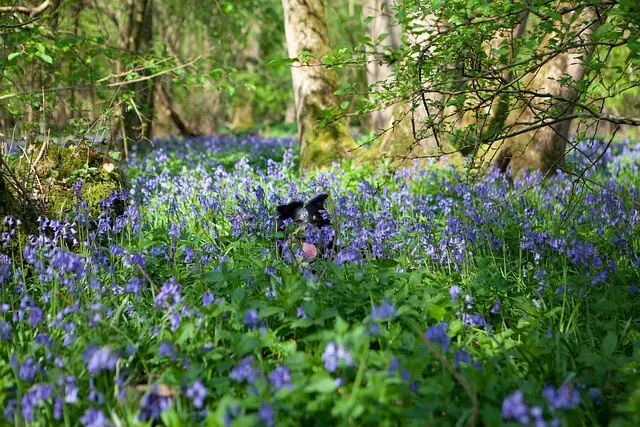 Different dog-tracking collars
GPS is not the only technology available for dog-tracking collars; there are short-range tracking collars, radio tracking collars, and GPS tracking collars. GPS seems to be the best option since radio technology is relatively old and has a limited range.
Short-range collars are usually pretty small and offer cool features like beeping to your dog, but they have an even smaller range than radio tracking. GPS might be a bit pricier option, but if you want to make sure you find your little runaway buddy, it is the best option.
Here are our 5 favorite GPS dog collars.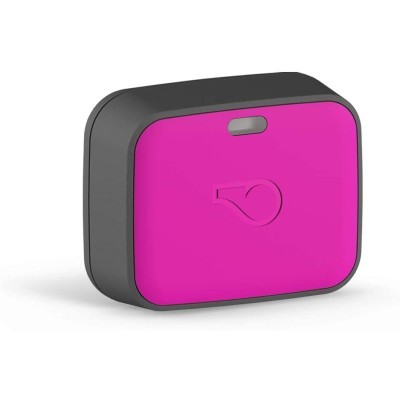 When it comes to GPS dog collars, there is one clear winner - the Whistle GO Explore. This is the absolute best a dog parent can get. It combines the AT&T network with Google Maps for live, real-time tracking of your little misfit. The most impressive thing is its 20-day battery life that will give you plenty of opportunities to get your dog back. It is waterproof and collects all sorts of data on your dog.
Pros
Long battery life
Collects data
Live tracking
Cons
Pricey
Subscription-based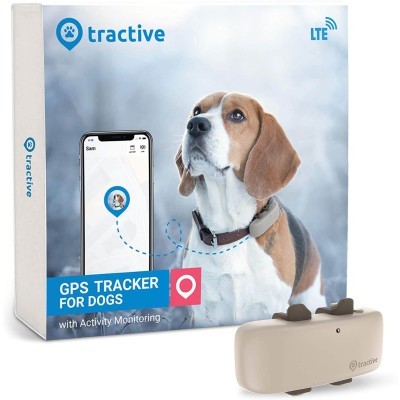 If you have a dog that presents a flight risk, and you would like an affordable GPS dog collar, then Tractive LTE GPS Dog Tracker is the way to go. This is not only a good option for dogs at home, but if you are traveling and your dog runs away, Tractive has got you covered. It works in over 150 countries and offers real-time tracking over iOS or Android apps or just by getting on their website. It is waterproof and subscription-based.
Pros
Worldwide tracking
Precise
Affordable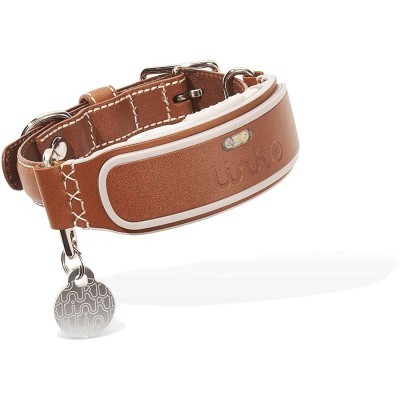 Most GPS collars are not that good-looking, but the Link AKC GPS Dog Collar has a really great design. It comes in two varieties, and the leather brown one is our pick for the best design. This dog collar will provide an alert any time your dog leaves the designated zone and can offer you customized activity recommendations based on the data it collected from your dog. It has won the 2017 CES Best Innovation Award, and we can certainly agree it is convenient.
Cons
Subscription-based
Pricey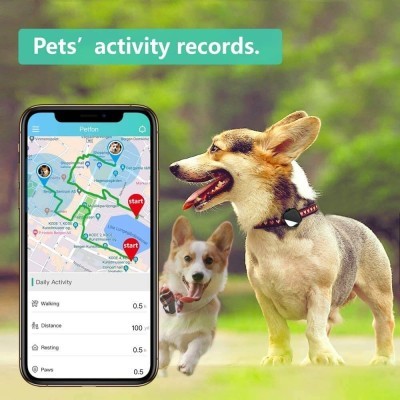 If you have more than one dog, and they all should be monitored, the PetFon GPS Tracker is a clear choice. It is a pricier option, but then again, so is living with more than one dog. This tracker doesn't require a monthly subscription, and all you need is an App that will allow you to track your dog in real-time. It is well-designed and subtle, and the only slight downside to it is its relatively short battery life of only 16 hours.
Pros
Precise
Real-time tracking
No subscription
Cons
Short battery life
Pricey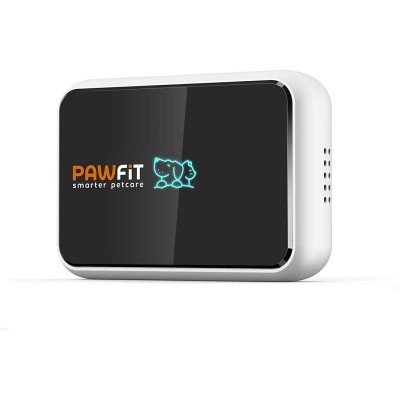 If you are looking for a more affordable option with a great design, then Pawfit 2 GPS Dog Tracker is a great choice. This GPS collar tracker uses the T-Mobile network to track your dog, and it has coverage all over North America and Europe. It is entirely waterproof and has a cool feature that turns text to speech with one press of a button. If someone finds your dog, they only have to press a button, and all information you put in there will be spoken. Plus, the battery life of 6 days is not at all bad.
Pros
Long battery life
Text to speech
Great design
Cons
Some owners reported it not being precise
World Dog Finder team