Low Sodium Dog Food [2023 Review]
29.04.2021.
Every product and service on World Dog Finder is independently selected by our editors, contributors, and experts. If you purchase something through our links, we may earn a referral fee. Learn more
---
All of us that are dog owners know that dogs would eat anything that smells interesting to them. However, there are some dietary restrictions some of our dogs might have. One of these restrictions might be a low sodium intake.
What to look for in low sodium dog food?
Like all dog foods, low sodium dog foods are not all the same. Before you decide on a particular food, here are some things you should know.
Protein
Protein should remain the main ingredient in your dog's diet. Look for high-quality protein sources like chicken, beef, lamb, turkey, fish, or buffalo. Some specialized diets will require unusual protein sources, like an ostrich, which might be a good option.
Land of origin
Some countries have better restrictions and guidelines when it comes to manufacturing dog food. We would always choose dog food manufactured in countries we know and trust. Look for low sodium dog foods manufactured in the USA, UK, Australia, Western Europe, New Zealand, and Canada.
Artificial ingredients
You should generally avoid artificial ingredients. It is best to avoid it in your dog's diet, just as it is better to avoid it in your own diet. Things like artificial colors and taste inhibitors are not the best choice.
Clear labels and declarations
It is best to avoid dog foods that don't have clear and easily readable labels. All the ingredients in the recipe should be clearly stated and defined. Look for carbs, grain, protein, supplements, and anything else that might have a nutritional value.
Think about your dog's needs
Some dogs might have food allergies. Those allergies can be diverse, and it might not be easy to determine the exact ingredients your dog is allergic to. However, if you do know which ingredients your dog cannot digest, make sure those ingredients are not included in the low sodium dog food of your choice. If you have a senior dog, choose dog food that will help with things like arthritis or coat quality. Look for supplements like glucosamine and chondroitin. Omega fatty acids might help your dog's joints and coat, but FDA doesn't require these things to be included in dog food.
If your dog mustn't ingest too much sodium, here are some of the low sodium dog foods you might want to consider.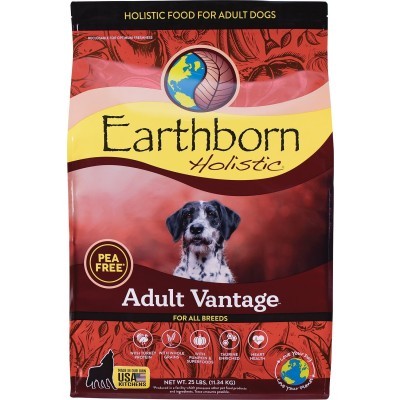 While this might not be the most famous dog food out there, it is undoubtedly one of the highest quality. If you look at the reviews and praises Earthborn Holistic Adult Vantage Natural Dry Dog Food got, it is easy to conclude dog owners are delighted with this dog food. Their dogs with low sodium intake restrictions seem to love the high-quality protein source - turkey. This dog food contains supplements like glucosamine, chondroitin, omega fatty acids, and all sorts of different minerals and vitamins. This is an excellent pick for all dogs that need low sodium dog food.
Pros
High-quality ingredients
Palatable
Includes whole grain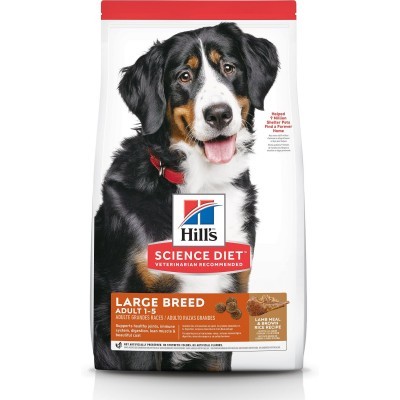 Our narrow winner for the "Owner recommended" spot is the Hill's Science Diet Dry Dog Food. This dog food has a unique recipe containing 71mg of sodium per 100k calories and without artificial ingredients, colorings, or preservatives. Dogs seem to love the taste, and this food has excellent digestibility. Dog owners reported that dogs had no issues and that switching was a lot easier than usual. Plus, Hill's is a trusted manufacturer whose main dog food factories are in the US.
Pros
Includes supplements
Palatable
High-quality ingredients
Cons
Not suitable for small dogs
The main protein source is lamb-meal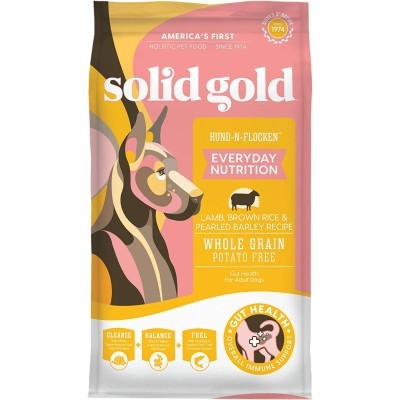 The Solid Gold Hund-N-Flocken is an excellent choice for all dog owners whose dogs have sodium restrictions. This dog food gets the majority of its protein from high-quality sources like grass-fed lamb meat. The low sodium dog food includes whole grain, and the best thing about it is - dogs seem to love the taste. This dog food has many positive reviews, and dog owners seem to be pretty happy with how their dogs react to this particular food: a great choice and a top recommendation.
Pros
High-quality protein source
Includes whole grain
Palatable
Probiotic support
Holistic
Cons
Dogs might take a bit more time to get used to it
World Dog Finder team