Best Paw Cleaners for Dogs in 2023
02.02.2021.
Every product and service on World Dog Finder is independently selected by our editors, contributors, and experts. If you purchase something through our links, we may earn a referral fee. Learn more
---
It doesn't matter where you take your dog; if they can get dirty - they will get dirty. You certainly don't want to give them a bath every time they step in a puddle, and that's where paw cleaners come in. It is really practical if you can just rinse off your dog's paws without the hassle of getting them in a tub, and that is precisely what paw cleaners are for.
Some dog owners have large yards where their dogs love to run and explore. When it starts raining, you can't keep your dog locked up, but you can't have them running around the house with muddy shoes. Getting a paw cleaner will help you with this problem. Check out these paw cleaners, and maybe you can find one that will fit your needs.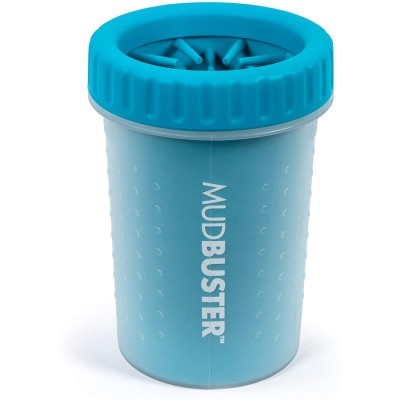 If you are looking into getting a dog paw cleaner, you can be sure you can't go wrong with the most popular one in the world. The MudBuster Paw Cleaner is easy to use and budget-friendly paw cleaner that will help you keep your house clean and mud-free. All you have to do is add some water and start turning it around your dog's paw. The MudBuster comes in different sizes and colors, so you can be sure your dog's paw will fit comfortably, and you can pick an option in your favorite color.
Pros
Affordable
Practical
Easy to use
Effective
Cons
Change water after every paw
Not for the smallest breeds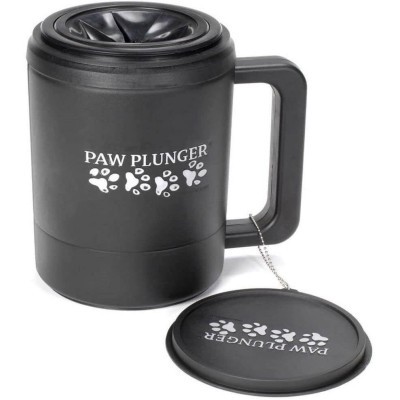 It is no secret that dogs don't often want to cooperate when it comes to hygiene. Cleaning their paws can be one of those situations. Many dog owners said that cleaning paws ended up with a huge mess. If you think this might happen to you because your furry friend is not always the most cooperative, then Paw Plunger is the thing for you. This paw cleaner has a minimal spill opening and a handle for more control. It comes in three colors and three size options, which should be good enough for most family dog breeds.
Pros
Handle
Anti-spill opening
Cons
Pricey
Not for dogs with soft paws
Your dog needs a cozy place to nap. Check out this article for some ideas - Igloo Dog House.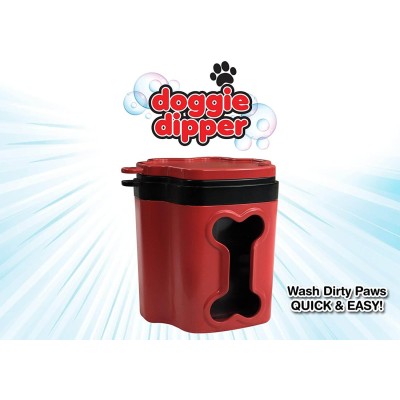 If you love the concept of a portable paw cleaner, there is another option. The Doggie Dipper is a charming little product that works like a charm. It has soft rubber bristles inside that will help you get mud, debris, and dirt off of your dog's paws. Not only is it super convenient, but it is also affordable, and it has a cool design. The Doggie Dipper comes with a sponge that will help dry off your dog's wet paws. It only comes in one size, which should work for dogs of all sizes.
Cons
Not for the largest dog breeds
Not for the smallest dog breeds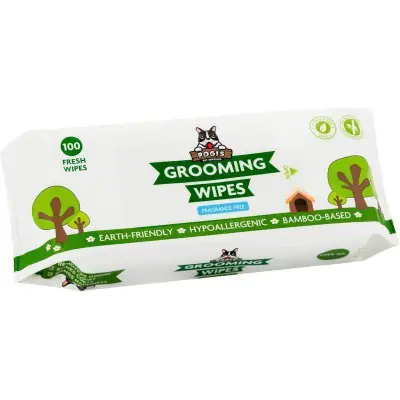 Some dogs just won't do cup-like dog paw cleaners, but that doesn't mean you can just let them run around dirty. If you don't want to have spilled water all over your house or apartment, then you should go for the Pogi's Grooming Wipes. Nothing beats a good wet wipe, and these are infused with aloe vera, vitamin E, and awapuhi. There is no risk of getting water anywhere; they are hypoallergenic and are even safe for humans to use. Clean your dog's paws and your hands afterward with ease.
Our dogs need regular baths. Do you know which is the best dog shampoo? Here are some tips - What is the Best Dog Shampoo?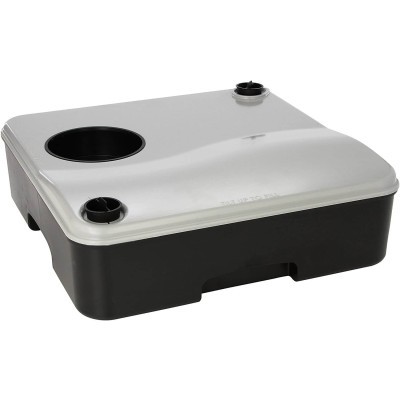 The SKI Innovations Paw Boss, unlike other paw cleaners, has multiple reservoirs of freshwater. That means you don't have to change after each rinsing. This means that this paw cleaner is also a lot more sturdy and stable. This is a cleaner that can stay on the floor, and your dog just places the paw inside the rinsing hole. Of course, they will need a bit of your help, unless you can train them to do that independently.
Pros
Sturdy
More freshwater containers
Stable
World Dog Finder team