How to Choose the Best Dog Food for Corgis?
11.01.2022.
Every product and service on World Dog Finder is independently selected by our editors, contributors, and experts. If you purchase something through our links, we may earn a referral fee. Learn more
---
If you're a Corgi owner, you know you made the right choice for a companion. Corgis are charming, affectionate, active pets that love eating. As dog owners, we must keep our pups healthy and happy. Both of these things need proper nutrition. Your Corgi's overall health will be determined by the dog food you decide to give them. Naturally, choosing the right dog food for your Corgi is not easy. That's why World Dog Finder decided to help you make your decision. Here are the best dog foods for Corgis.
The best dog food for Corgis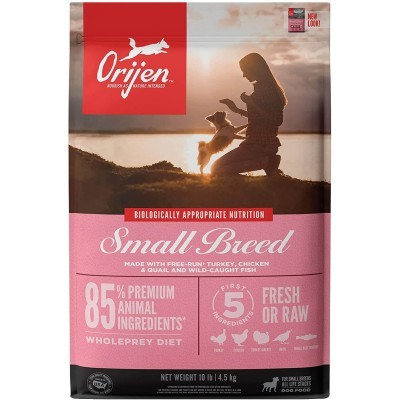 Our top pick for best dog food for Corgis is the ORIJEN Dry Dog Food Small Breed recipe. Orijen is one of our favorite brands of dog food, and for a good reason. These guys use fantastic ingredients in their recipes. The small breed recipe gets its protein from turkey, chicken, quail, eggs, Atlantic mackerel, and animal organs. This is not something you will find in many other recipes. However, there is a slight catch - it's rather expensive. If you can fit it into your budget, you will be more than happy with it. Nevertheless, you should be prepared for a higher price.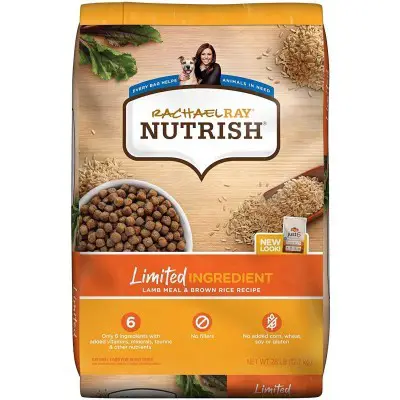 Corgis can be prone to health conditions that might prevent them from eating traditional protein sources like chicken. Unfortunately, it is somewhat of a common occurrence in this breed. Luckily, there are great dog foods that will give your Corgi all the nutrients they need. Rachael Ray Nutrish Limited Ingredient recipe includes only 6 ingredients. It has added vitamins, minerals, and taurine supplements, so the experts at the company made sure your dog doesn't lack anything. The primary protein source in this dog food is lamb meal, which means it is packed with protein. This is fantastic if you have an active dog that runs, plays, or even works. This is a great choice vets recommend.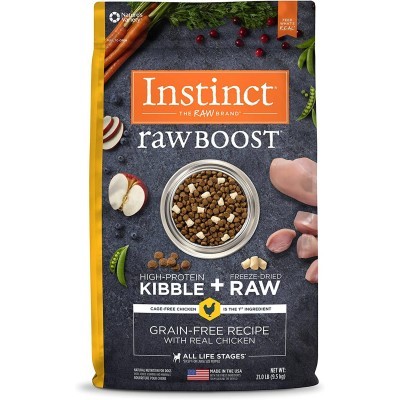 If you have a budget for more expensive dog foods, you can't go wrong with Instinct Raw Boost Grain-Free. This is dog food for Corgis is a combination of kibble and freeze-dried raw chicken. If we're sure of one thing, it's that dogs love chicken. Try offering your dog a bit of a cooked chicken breast and see how they react. You will undoubtedly notice their excitement and enjoyment. This dog food will provide everything your Corgi needs. It is packed with protein, healthy carbs, fats, fatty acids, antioxidants, vitamins, and minerals. There are even options that get protein from beef, duck, or salmon, so if your dog can't eat chicken, you can safely order different recipes. However, we already mentioned that the only downside is the higher price tag.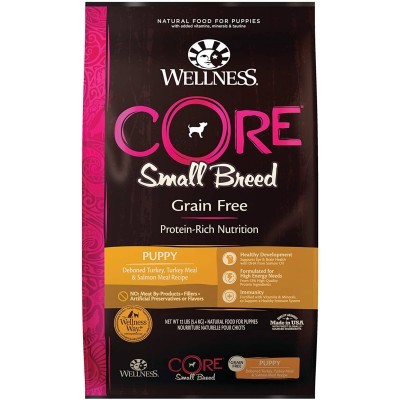 If you're looking for high-quality dog food at a more reasonable price, the Wellness CORE Grain-Free Dry Dog Food is the right choice. This recipe is developed explicitly for smaller breeds. It contains everything your active Corgi needs. The primary protein sources are turkey, turkey meal, and salmon, which means it is packed with the protein your active Corgi needs. However, if you have a Corgi that doesn't live the most active life, you should be careful about how much food you give them. They are prone to weight gain, and if they don't have enough training and physical exercise, they can quickly become obese.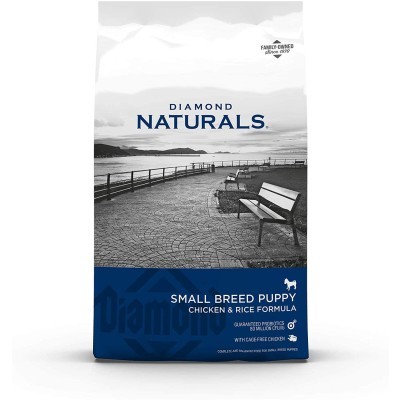 The Diamond Naturals Real Meat Premium Small Breed has a recipe for puppies and adult dogs, which means you can stay with one brand for years. Diamond Naturals are a great manufacturer, and you can be sure you're getting your dog's food from a trusted manufacturer that has an excellent reputation. This recipe uses chicken and chicken meal as primary protein sources. It contains rice for carbs and fiber and chicken fat as a healthy crude fat source. That means your dog will get plenty of energy for all of its activities during the day. Another great thing this food contains is salmon oil. Salmon oil is packed with omega fatty acids, which can do wonders for your dog's coat and skin.
How to choose the best food for your Corgi?
These might be some of the best overall choices for dog food for Corgis. However, all dogs are individuals. Just because something is good for one Corgi doesn't mean it will be suitable for another. There are a few things you should consider when picking the best dog food for your Corgi. Here are those things;
Activity levels
Corgis might be bred originally as herding dogs. However, these days they're family pets that love a good playing session. Think about the amount of activity your dog has. If you have a very active dog, look for foods containing more fat and carbs. If your dog isn't that active, look for a higher protein count and fewer calories, fats, and carbs.
Protein source
The most common protein source used for dog foods, in general, is chicken. It is relatively cheap, so manufacturers love it. However, some Corgis might have chicken allergies. Make sure you know if your dog has any dietary restrictions. Luckily, there are fantastic protein sources that aren't chicken, like beef, lamb, turkey, fish, salmon, bison, etc.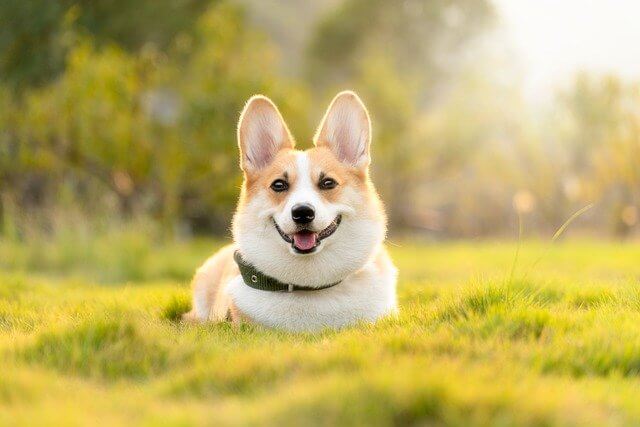 Country of origin
One of the things you should consider is where the food is processed or manufactured. We like to pick dog food made in countries with strict food production laws that apply to animal food production. Some countries don't have such strict laws for animal food, and as you can imagine, all sorts of ingredients get thrown in there. Look for foods made in the US, Canada, Western Europe, Australia, Scandinavia, and New Zealand.
Price
We know that money might be an uncomfortable topic to cover, but you need to make sure the dog food you choose fits your budget. Dogs can get expensive, and different costs might come up while you take care of your dog. Look for dog foods that will fit your budget, and check the ingredient list. Make sure you get the most for your money.
WORLD DOG FINDER TIP: Dogs can have different dietary restrictions, and it is entirely possible that none of these foods is the right fit for your individual Corgi. Talk to your vet and ask their advice on which food you should pick.
World Dog Finder team