Best Dog Joint Supplements in 2023
11.06.2021.
Every product and service on World Dog Finder is independently selected by our editors, contributors, and experts. If you purchase something through our links, we may earn a referral fee. Learn more
---
Joint issues and pain can affect dogs just as they can affect us. If that happens, you will need to do anything you can to help your dog deal with it. Sometimes, dog joint supplements can do wonders for your dog's joint health, and picking the right supplement is the key. Before you decide on any product, you should talk to your vet and make sure you made a good decision. Here is what you should know about joint issues and supplements that can help your dog.
Types of joint issues
Not all joint issues are the same. These issues can be categorized into two categories - developmental and degenerative. These issues will require different treatment options, but they can be helped with dog joint supplements.
Developmental joint issues
Developmental joint issues are created by improper development of joints. The most common developmental issues are hip and elbow dysplasia. Depending on the severity of deformation, your vet might recommend treatment with supplements, or they can recommend surgery.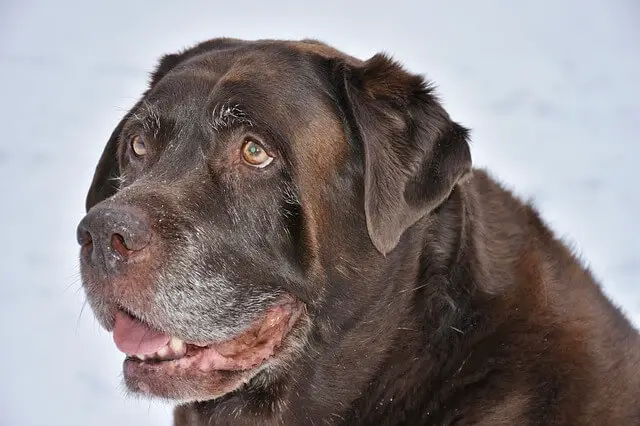 Degenerative
Degenerative issues usually come with age. Senior dogs often have joint problems, and the two most common degenerative issues are patellar luxation and osteoarthritis. These issues can be treated with joint supplements because they offer plenty of ingredients to replenish the naturally occurring chemicals that keep the dog's joints healthy.
How do joint supplements help dogs?
Dogs with painful joints can be in pain, and their mobility can be significantly impacted. If you notice your dog has trouble getting up or walking up and down the stairs, they might have joint problems. Dog joint supplements are packed with helpful things like omega fatty acids, glucosamine, chondroitin, and fish oil. Joint supplements with the right ingredients will help restore natural substances found in dog's joints. They can relieve the pain and inflammation, thus making your dog mobile and more comfortable.
If you want to know more about the most helpful ingredient in dog joint supplements, check out this article - Glucosamine for dogs.
Here are the best dog joint supplements you can get;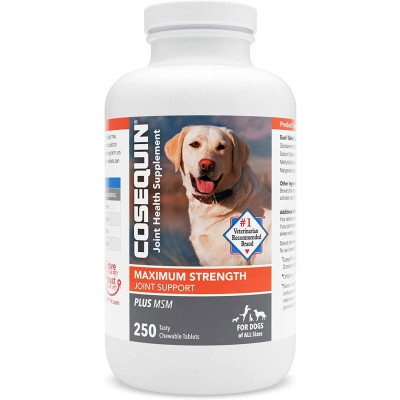 Most dog owners agree that Cosequin Maximum Strength Joint Supplement Plus MSM is the best dog joint supplement you can get for your dog. This joint supplement combines three high-quality joint supplements - glucosamine, chondroitin, and MSM. It will help with cartilage regeneration, mobility issues and will reduce inflammation. This is the best possible choice for dogs with arthritis, and you can easily check that with dog owners that have used it for their arthritic dogs. This supplement comes in the form of chewable tablets, so dogs shouldn't have problems taking it.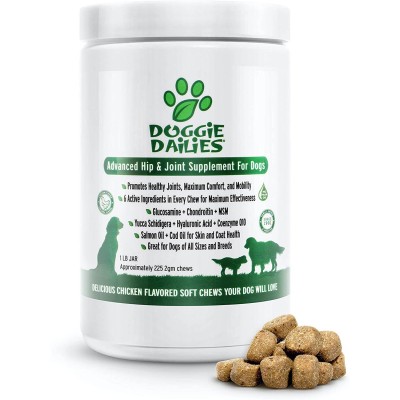 This is another dog joint supplement that is highly recommended by dog owners. It is formulated as soft chewable tablets that come with a chicken or peanut butter taste. Dogs usually love the taste, so you shouldn't have any problems giving this supplement to your dog. If your dog has trouble moving or has inflamed joints, this is the joint supplement you should choose. Unlike other products, this one includes coenzyme Q10 and Hyaluronic Acid. These two things will lubricate the entire joint capsule and help the cartilage recover. Doggie Dailies Glucosamine for Dogs is a great choice that comes highly recommended by many owners.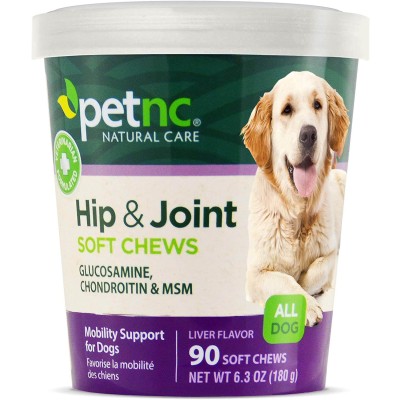 Many dog joint supplements have a high price tag, but the PetNC Natural Care Joint Soft Chews come in a smaller package with a reasonable price tag. It includes 90 chewables that include MSM, glucosamine, and chondroitin. You can be sure you are getting the most for your money. Besides the appealing price tag, this supplement is also palatable to dogs. The liver taste will make sure your dog takes their daily tablet without any issues. This supplement can be used for hip problems and for joint problems caused by arthritis or trauma.
World Dog Finder team