Best 7 Pit Bull Rescue Near Me
---
Pit Bulls are the most controversial dog breed out there. Some claim this is an aggressive dog breed that shouldn't be allowed by law, and some claim Pitties are gentle angels. It seems that you can either love them or hate them. Not many dog owners are indifferent about Pit Bulls. Whatever your opinion about these dogs might be, there is no denying many of them need help.
Pit Bull rescue
Pit Bulls are an impressive breed. They are agile, powerful, and brave. Unfortunately, that makes them perfect for illegal dog fighting. Many of these dogs are mistreated, abused, and neglected. They need a lot of effort and knowledge to get them back in the shape of being great family pets.
Unfortunately, many Pit Bulls are taken in, and they are in such bad shape that there is little hope for their recovery. The good news is that there are many volunteers dedicated to saving them. They will make sure dogs receive all the necessary veterinary attention. If there is even the slightest chance of saving them, they will do all in their power to make it happen.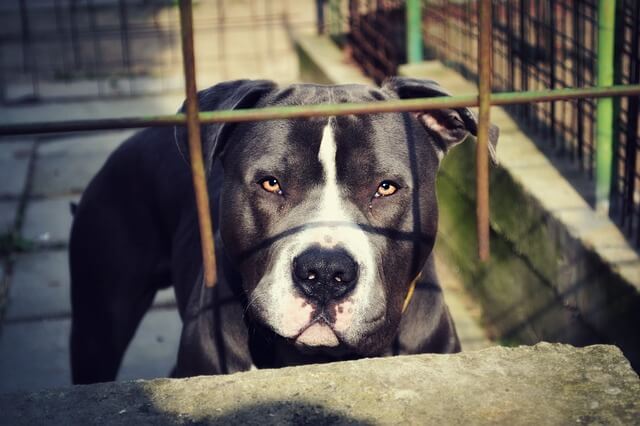 If you love Pitties and would love nothing more than to give a new home to one of them, you might want to think about adopting one. All of the Pit Bull rescues on this list provide foster families to recovering Pit Bulls. They are socialized, rehabilitated, and prepared for a new home. If you decide to adopt, you are effectively saving more than one life. One spot at the rescue opens, and adoption fees will allow them to keep doing the charitable and honorable work.
Adoption is always a good option!
Here are our favorite Pit Bull rescues.
1. Peace for Pits
If you're from the Chicago area, getting in touch with Peace for Pits rescue is a great idea. Not only do they save Pit Bulls, but they also save Pit Bull mixes and other Bully breeds. They are a volunteer-run organization that rehabilitates and rehomes neglected, abused, or abandoned dogs. They work closely with other shelters, and if these shelters get a Pit Bull or a Pit Bull mix, these guys will pick it up and place it in one of their foster homes. Dogs will have a chance of recovering there and will be provided with a new chance in life.
State: Illinois
Contact: [email protected]
Website: https://peaceforpits.org/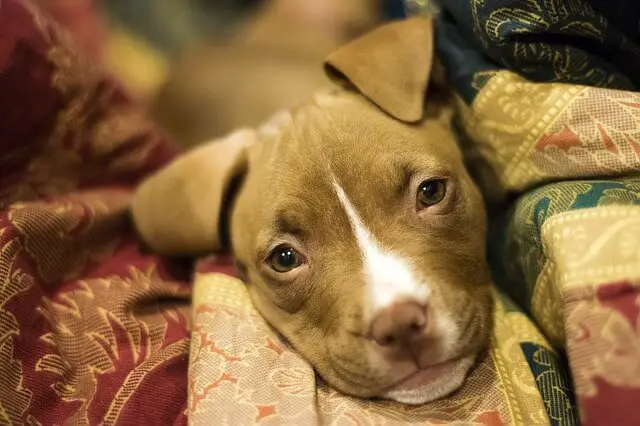 2. New York Bully Crew
The New York Bully Crew is evidence of what one man's passion for Pit Bulls can do. Craig Fields is a long-time Pit Bull owner that started this non-profit in 2010. He said he was fed up with Pitties' negative image and decided to do something about it. He started working with other breed lovers and dedicated his time to rehabilitating, rescue, and rehome abused, neglected, mistreated, and abandoned dogs. This rescue is located in New York, but they cover the whole USA and parts of Canada.
State: Across the US and parts of Canada
Contact: [email protected]
Website: https://www.nybullycrew.org/ 
Ever heard of the red-nose Pit Bull? Check out this article - Red Nose Pit Bull.
3. The Love Pit
Texas is home to many Pit Bulls. Sadly, that means many dogs need saving. If you're from Texas and looking to adopt a Pit Bull, get in touch with The Love Pit. The process of adopting from these guys is pretty easy. You have to apply for adoption, and after, they will schedule a virtual visit to your home. You will visit the dog you're trying to adopt twice - at their foster home and at your home. After that, the rescue can quickly determine if you and the dog are a good fit. It is a fairly new Pit Bull rescue, but they are already doing a fabulous job.
State: Texas
Contact: [email protected]
Website: https://www.thelovepitrescue.org/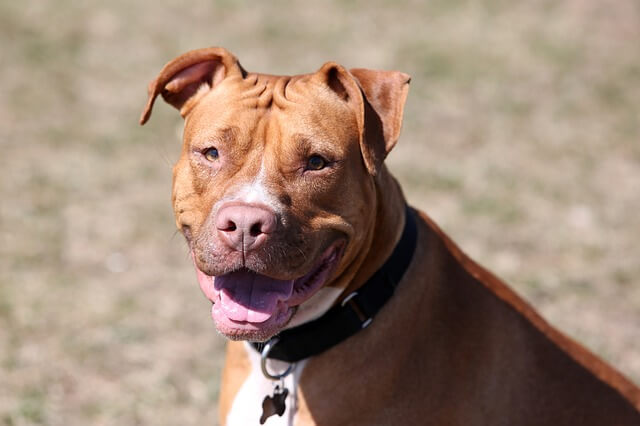 4. Plenty of Pit Bulls
Florida is another State that has many Pit Bulls. Unfortunately, where there are Pitties, there are dogs in need of help. Luckily, amazing rescue like the Plenty of Pit Bulls dedicates their time and resources to save this breed. Before you adopt from them, you should know they have specific questions for their potential adopters. Before you start applying and getting frustrated they are not responding, make sure you fulfill their requirements.
State: Florida
Contact: [email protected]
Website: http://popb.org/
5. Angel City Pit Bull Rescue
The Angel City Pit Bull Rescue started in 2010. Their main goal is to address some of the burning questions regarding Pitties in California. They stated there are significant issues with overpopulation in shelters, over-breeding, and too many euthanasia cases of Pit Bulls and Pit Bully-type dogs in California. They are a part of a movement called NKLA, or No Kill Los Angeles. They do all they can to educate the general public and other dog owners about Pit Bulls and their actual temperament.
State: California
Contact: http://www.angelcitypits.org/webform/contact 
Website: http://www.angelcitypits.org/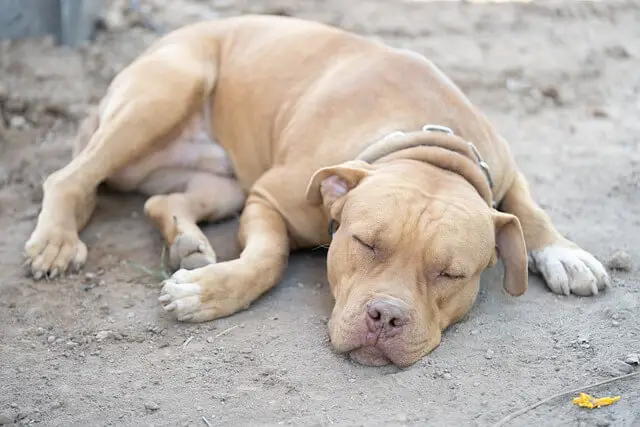 6. PittieLove Rescue
We had to include PittieLove Rescue because they do a fantastic job rehoming Pi Bulls throughout New England. They cover a vast area, so if you're looking for a Pittie, chances are they have a dog for you. They don't care if it is a pureblooded Pit Bull or a mix, they simply want to help as many dogs as possible. These guys work with dog trainers that will easily assess their character and place them in the best possible foster home. After the dog is rehabilitated, they will start looking for permanent homes.
States: Maine, Vermont, New Hampshire, Massachusetts, Connecticut, and Rhode Island
Contact: [email protected]
Website: https://www.pittieloverescue.org/
7. Born Again Pit Bull Rescue
If you're looking for a dog in Oregon, the Born Again Pit Bull Rescue might be the right place to look. Their founder was working in a shelter, and in 2007, he decided to start a private rescue dedicated to Pitties. In 2011, they became u non-profit, and they dedicated all their resources to saving Pit Bulls and Pit Bull mixes. Dogs in their care are dewormed, vaccinated, sterilized, get complete dental, blood tests, and are microchipped. They do all they can to make sure dogs are ready for their new homes.
State: Oregon
Contact: [email protected]
Website: https://www.bapbr.org/
World Dog Finder team