Top 7 Rottweiler Rescues Near Me
---
Rottweilers are one of those breeds you either like or dislike. There are very few of those that feel indifferent towards them. We believe that it would be tough to be indifferent towards such an impressive dog. Rottweilers, or as they are called, Rotties, make fantastic protectors. At the same time, they are gentle, affectionate, and very calm with their families.
If you're looking to adopt one of these dogs, your best bet is a breed-specific rescue. In this case, that would be a Rottweiler rescue near you. Just a quick Google search of the keyword "Rottweiler rescue near me" will undoubtedly uncover different Rottweiler rescues. Still, it could be tricky to know which ones are actually good and take proper care of their dogs. That is why we have prepared a list of fantastic Rottie rescues that might be close to you.
The best Rottweiler rescues
When looking for a Rottweiler rescue near you, you might want to consider a few things before you decide to contact one. Adoption is a lengthy process, so make sure you take your time and really research the breed-specific rescue you are thinking of contacting. Check their history, experience, and you can even turn the table a bit and ask them, "Why should I adopt a Rottweiler from you?"
Modern-day rescues ask a lot from potential adopters, so make sure you stand out from the crowd. Naturally, make sure you fulfill their requirements because some rescues will simply skip applications that do not satisfy the requirements. Those things they ask of their adopters and adoption fees are put there for a good reason. They will make sure dogs are taken care of.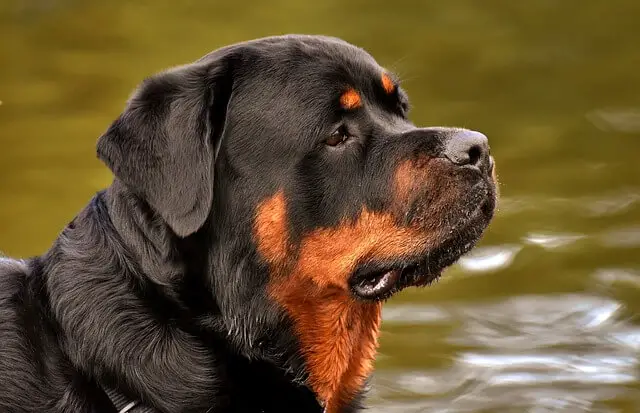 Here are the best Rottweiler rescues that might be close to you;
1. Rottweiler Rescue of Los Angeles, Inc.
This Los Angeles-based rescue is dedicated to saving Rotties in need all over Southern California. They don't really care what drove the dogs to their care; they will help them. Some owners have to give their dogs up, or the Rottie becomes a bit too much of a dog for them to handle. The Rottweiler Rescue of Los Angeles, Inc. will take the dog in, provide them with whatever they need, and find them a new loving home.
State: California
Contact: [email protected]
Website: http://www.rottrescuela.org/
2. Rotten Rottie Rescue
The Rotten Rottie Rescue does some fantastic work for the breed. These guys work closely with shelters and save dogs that were scheduled to be put to sleep. Unfortunately, many shelters across the US are still not no-kill shelters, and countless dogs are put down each year. Rotten Rottie Rescue will take these dogs, place them in foster homes, completely rehabilitate them and provide vet care the dog might need. They will look for a new home for the dog at the same time. Since their beginning, they saved more than 900 Rotties whose future looked bleak.
State: Arizona
Contact: [email protected]
Website: http://www.rottenrottie.com/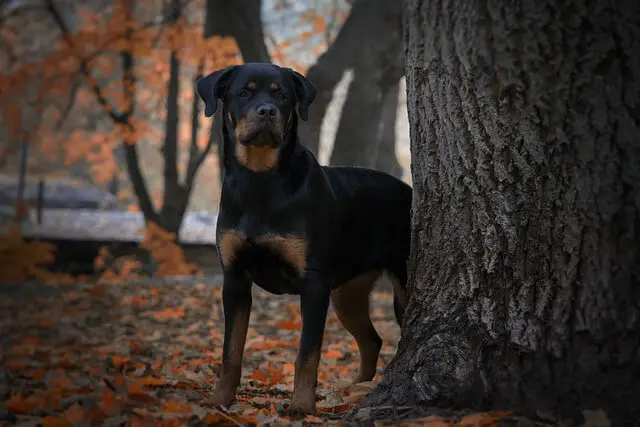 3. North East Rottweiler Rescue and Referral, Inc.
We simply had to include the North East Rottweiler Rescue and Referral, Inc. on this list of Rottie rescues. These guys cover a large area, and they have a vast network of shelters they work with. They will get dogs that were picked up from the streets, abandoned, neglected, or their owners were forced to give them up. These guys are also dedicated to educating the general public about this amazing breed.
State: Northeastern States
Contact: [email protected]
Website: http://www.rottrescue.org/
4. MidAmerica Rottweiler Rescue
The MidAmerica Rottweiler Rescue, or MARR, focuses on the Central States and their Rotties in need. These guys are a non-profit run by volunteers, which are more than happy to provide help for dogs that need it. They are not keen to help owners who need to surrender their dogs but instead focus on helping Rotties in shelters. It is a weird policy because those that want to give up their dogs can simply leave them at a shelter's door. Nevertheless, they have been doing a wonderful job for almost 25 years.
State: Central States
Contact: [email protected]
Website: https://www.adoptarott.org/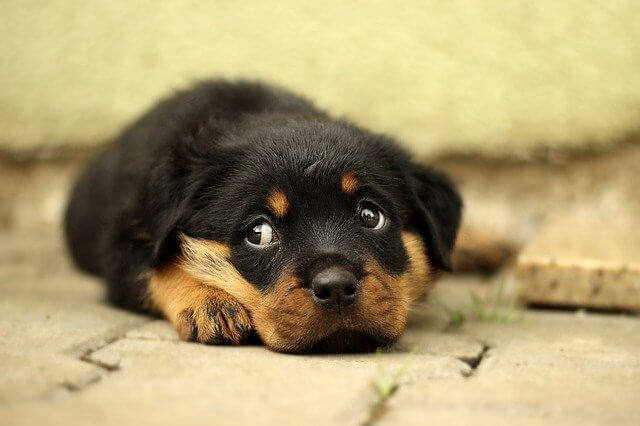 5. Recycled Rotts, Inc.
The Recycled Rotts, Inc. consists of Rottie lovers that have more than 50 years of shared experience with saving this breed. They became an official non-profit organization in 1997, and since then, they have been saving and helping Rotties across three different states. When they get news that a Rottie needs saving from a shelter, animal control, or their owners need to give them up, the Recycled Rotts, Inc. places the dog in a foster home. The dog will be neutered or spayed, vaccinated, dewormed, and a vet will check the dog. After a rehabilitation period, the rescue will find the dog a new home.
State: Illinois, Indiana, Wisconsin
Contact: [email protected]
Website: http://www.recycledrotts.org/
6. Florida Rottweiler Rescue Ranch and Sanctuary
One of our favorite things about the Florida Rottweiler Rescue Ranch and Sanctuary is that they actually have a ranch where they keep dogs in their care. Dogs are not crammed in tiny crates. They are socializing, running, and volunteers play with them. Vets can look at the dog's movement, and volunteers will assess the dog's character. They will try to make the best possible assessment so they can recommend a specific dog to specific adopters. They might be based in Florida, but they will gladly accept applications from surrounding states.
State: Florida
Contact: [email protected]
Website: https://flrottweilerrescueranch.org/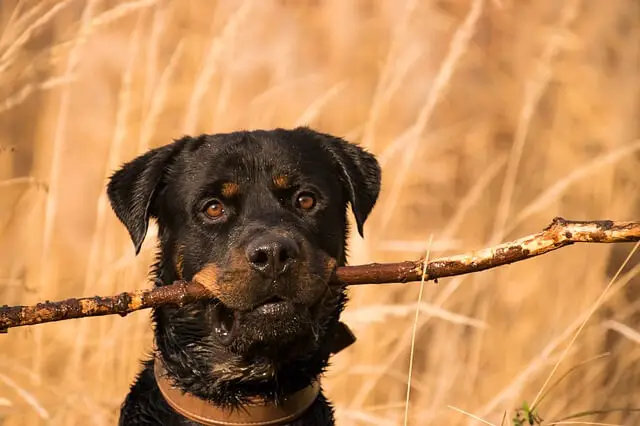 7. R.E.A.L. Rottweiler Rescue
The R.E.A.L. Rottweiler Rescue specializes in saving Rotties from high-kill rural shelters all across its state. They have a philosophy that is mentioned in their name. The abbreviation R.E.A.L. stands for "Respect every animal's life." That means they will gladly accept dogs that aren't Rottweilers. They will also take in dogs from surrounding states and all sorts of backgrounds.
State: Ohio
Contact: [email protected]
Website: https://www.realrottweilerrescue.com/
World Dog Finder team