The 5 Best Cairn Terrier Rescues in the US
---
If you're looking to adopt a Cairn Terrier, you should know that could be tricky. This is a fantastic little breed, but unfortunately, it is not among the most popular ones. That also means there simply aren't many Cairn Terriers in rescues or shelters. That is not necessarily a bad thing. Actually, it is pretty great that dogs of this breed are well taken care of. However, that will make it harder for you to adopt this specific breed.
Why should you adopt a Cairn Terrier?
If you're already looking for a Cairn Terrier rescue, you probably already have a few good reasons why you want to adopt a Cairn Terrier. Nevertheless, we will share some of the main reasons we want to adopt one of these charming little dogs;
Friendly
One of the best Cairn Terrier characteristics is their friendliness. These little guys are naturally curious, brave, and their life philosophy is that "strangers are friends you haven't met yet." They are great with other dogs and can even learn to get along with cats. However, they are not good with pets like rabbits, gerbils, or guinea pigs. Cairns were bred for vermin control, and they might see those pets as prey they need to exterminate.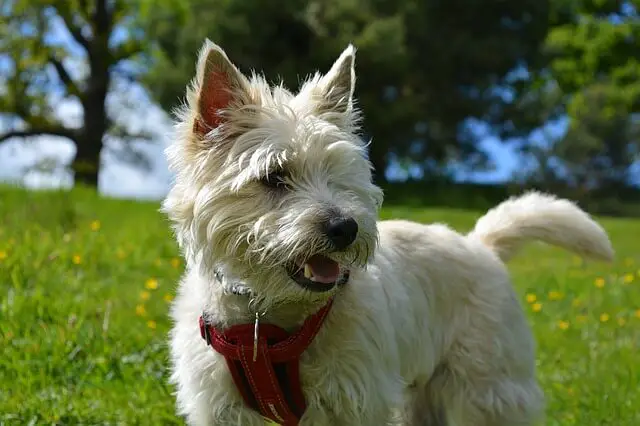 Great with kids
Even if you have small kids at home, Cairn Terrier can be a great pet. They are highly energetic, so they have no problem with following a toddler's life pace. They can play for hours, and after a short period of socialization, the Cairn will become your children's best friend.
Healthy
These dogs are considered a relatively healthy breed. They are prone to certain health conditions, but those conditions are rare. That means you will not have to spend a ton of money on vet visits and expensive procedures. These dogs can easily live up to be 17 years.
The best Cairn Terrier rescues in the US
Different breed-specific rescues are dedicated to saving one or two specific breeds. These types of rescues usually consist of breed owners, vets, and other breed lovers who want to make a better world for the dog breed they love. In this case, the breed is Cairn Terrier. However, as we mentioned earlier, there aren't many Cairn Terrier rescues that will only save this one breed. The good news is that there aren't that many Cairns in need of saving. However, if you want to adopt a Cairn Terrier, these rescues might be your best bet at getting one;
1. Cairn Rescue USA
The Cairn Rescue USA is a nationwide Cairn Terrier rescue dedicated to saving pureblooded and mixed Cairn Terriers. They are a group of volunteers that started this non-profit with the simple goal of rescuing, rehabilitating, and rehoming Cairns in need. They are located in New York, but they help dogs across the US. These guys will provide everything the dog will need, from vaccinations, deworming, and necessary vet care and dental. This is a foster-run rescue that works by placing dogs in need in different foster homes.
State: All across the US but based in New York
Contact: [email protected]
Website: http://www.cairnrescueusa.com/pet-finder/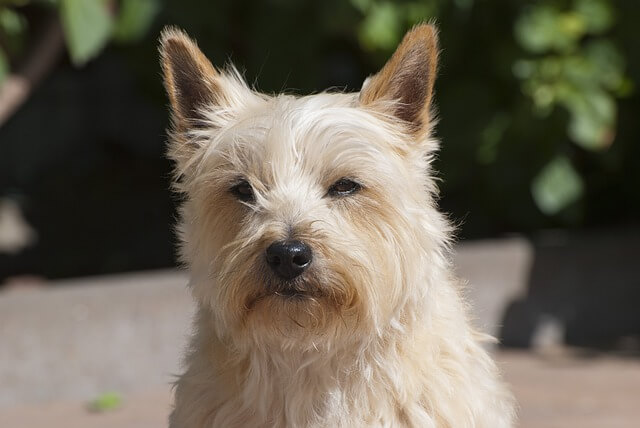 2. Col. Potter Cairn Rescue Network
Col. Potter Cairn Rescue Network is named after the first Cairn Terrier the rescue's founders had. Unfortunately, the charming dog was hit by a car. The owners were so devastated they started a charity in the dog's name. This Cairn Rescue organization grew, and now they save Cairns, Borders, Scottish, Westies, Norwich, and Norfolk Terriers. If you're looking to adopt a Cairn, these guys might be your best chance. Plus, even if they don't have a Cairn for you, there are other dogs with similar personalities you can adopt.
State: California
Contact: [email protected]
Website: https://www.cairnrescue.com/
3. Cairn Terrier Club of Southern California
The Cairn Terrier Club of Southern California is not primarily a Cairn rescue. Still, they have a rescue program that might help you with your quest to adopt one of these dogs. They are dedicated to preserving and developing the Cairn Terrier breed and educating the general public about these dogs. You can easily apply and be included in a waiting list for a new dog or puppy. Keep in mind that rescue dogs in their care are all spayed or neutered. The primary contact is Karen Smith, but they ask potential adopters to fill the application before contacting Mrs. Smith.
State: California
Contact: [email protected]
Website: http://cairnterrier.net/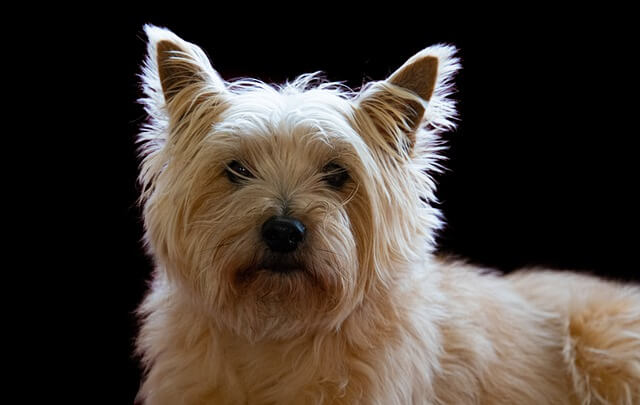 4. Florida Little Dog Rescue
Like we already mentioned, there aren't too many Cairn Terrier-specific rescues. However, Florida Little Dog Rescue is a non-profit dedicated to saving small dog breeds across Florida. Chances are they might have a Cairn in need in their care. Even if there isn't a pureblooded Cairn Terrier in need of rescue, there are different dogs that could really use your help. Who knows, you might find your next companion here.
State: Florida
Contact: [email protected]
Website: https://www.floridalittledogrescue.com/
5. Cairn Terrier Club of America
The Cairn Terrier Club of America is the breed's parent club for the US. They are in charge of the standard, breed development, and welfare. However, they do much more than that. They even have a rescue department that will undoubtedly have information about Cairn Terriers needing new homes. They work with many Cairn Terrier breeders, so they can point you in the right direction if you want to adopt one of these dogs.
State: All across the US
Contact: [email protected]
Website: http://cairnterrier.org/
World Dog Finder team