The 5 Best Dalmatian Rescues in the US
---
If you're looking for a Dalmatian, but you are against buying a dog, you can always adopt one. There are many shelters and Dalmatian rescues that might know of a dog that needs rescuing. These dogs are fantastic, and we certainly understand why you'd want to have one of them at your home.
Since Dalmatians are somewhat popular, most of them are well taken care of. They live happy lives with their families and enjoy everything family life has to offer them. However, that doesn't mean there aren't any in shelters or Dalmatian rescues. If you're looking to adopt one, getting in touch with organizations specializing in rescuing this breed is probably a great starting point.
Why should you adopt a Dalmatian?
If you're already looking for Dalmatian rescues, you might know something about this breed. Most of us know why we want to get a specific dog breed, and the spotted dogs have a unique appeal. Here are some of our favorite things about Dalmatians that might confirm your wish to adopt one of them;
Playful and energetic
When you adopt a Dalmatian, they might take time to get accustomed to their new surroundings. When they do that, you will have an energetic dog that will gladly follow you on any adventure. Plus, they make great playing partners.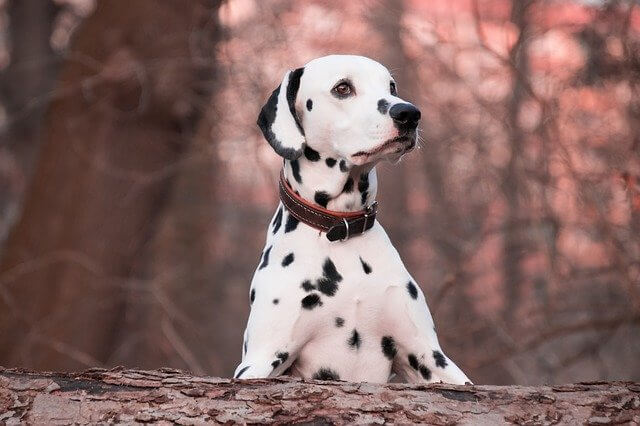 Smart
Training a Dalmatian and watching them learn new things is simply wonderful. These dogs are fairly smart, and they can perform complicated tasks if their owners take the time to train them. They're adaptable and can perform all sorts of jobs traditionally meant for other breeds.
Amazing history
One of the coolest things about these dogs is their remarkable history. Dalmatians were used as carriage dogs, firefighter dogs, and are even mascots of Budweiser Clydesdales brewery. Plus, it is believed these dogs are over 4.000 years old. Check out these amazing Dalmatian fun facts.
WORLD DOG FINDER FUN FACT: You might think that the movie "101 Dalmatians" did these dogs a favor and made them popular. However, shady breeders started massively producing these dogs. The film ended up hurting more than benefiting the whole breed.
The best Dalmatian rescues in the US
If you're looking to adopt a specific dog breed, you should contact a rescue that specializes in the breed. Don't waste your time in shelters if you're looking for a pureblooded dog. Check out fantastic non-profits that dedicate their time and resources to one breed and the mixes of that breed. They have an application process where you'll be checked and vetted. Here are a few tips that might help you get approved - Adoption tips. Here are our favorite Dalmatian rescues in the US;
1. Save the Dalmatians and Other Canine Rescue, Inc.
Save the Dalmatians, and Other Canine Rescue, Inc. is a non-profit dedicated to rescuing, rehabilitating, and rehoming Dalmatians in need. They are a volunteer-run, foster-based organization that makes sure dogs in their care get the best possible second start in their life. They often get dogs that were neglected, abused, or in shelters for a long time. Rescue's wonderful volunteers and foster parents ensure the dogs are taken care of, checked by vets, spayed or neutered, vaccinated, and microchipped.
State: California
Contact: [email protected]
Website: https://savethedals.org/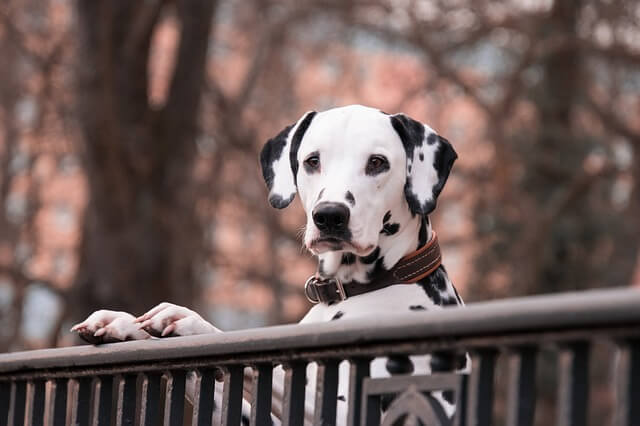 2. Dalmatian Rescue Colorado, Org.
One of the best things about the Dalmatian Rescue Colorado, Org. is their post-adoption support. They are aware that not all owners are as experienced or knowledgeable as they are, so they will offer full support even after adopting one of their dogs. This rescue is a non-profit, and its volunteers dedicate significant personal resources to saving dogs in Colorado and surrounding states. This is a fantastic organization and if you're close to them, get in touch, and they might just have a dog for you.
State: Colorado
Contact: [email protected]
Website: https://dalmatianrescueco.org/
Check out these fantastic Dalmatian puppy facts.
3. Dalmatian Club of America
The Dalmatian Club of America is the breed's parent club. These guys are in charge of Dalmatian's standard, breeders, and breed in general. Their primary goal is not rescuing, but they have significant resources and many members that surely know someone who needs to rehome a Dalmatian. Plus, there are different dog breeders who live all across the US. This is a valuable resource even after you get your Dalmatian.
State: All across the US
Contact: [email protected]
Website: https://dalmatianclubofamerica.org/
4. Dalmatian Rescue of Southern California, Inc.
If you live in California, your second California-based option is Dalmatian Rescue of Southern California, Inc. This is another fantastic non-profit that helps Dalmatians across California. They are foster-based, and dogs in their care are entirely taken care of. They work with many shelters in Southern California, so if any Dalmatian ends up there, they will take them and find them a new forever home. Their work is admirable, and they are doing this breed a considerable favor.
State: California
Contact: [email protected]
Website: http://www.dalrescuesocal.com/
5. Dalmatian Rescue of North Texas, Inc.
Texas is home to some fantastic rescue organizations. One of those organizations is the Dalmatian Rescue of North Texas, Inc. Like many other breed-specific rescues, these guys are foster-based, which means dogs in their care are adequately socialized and prepared for new homes. Their dogs will also be examined by vets, vaccinated, microchipped, and spayed/neutered. They have limited resources, so even if you're not looking to adopt, you can easily help by donating or applying to become a foster dog parent.
State: Texas
Contact: [email protected]
Website: https://www.dalpal.com/
World Dog Finder team