Best Boxer Rescue Organizations in the US
---
Boxers make fantastic pets. They are loving, playful companions that will undoubtedly make a great addition to you and your family. If you are, like many others, looking to add one of these charming dogs to your family, adopting one is a viable option. The first step you should take is getting in touch with Boxer rescue organizations. These organizations are dedicated to saving and rehoming Boxers in need, and who knows, they might have a dog waiting for you.
Here are some of the best Boxer rescues in the US;
1. Houston Boxer Rescue
The Houston Boxer Rescue is a volunteer-run organization dedicated to rehabilitating and rehoming Boxers in Houston and the surrounding area. These guys place their dogs in foster homes before they are placed in their forever homes. A great thing about foster care is that Boxers are mostly well socialized. All dogs in their care are spayed/neutered, microchipped, and provided with vet care. There is an adoption fee, and after your application is approved, you will get the contact info of the dog's foster parents. Everything else is up to you.
State: Texas
Contact: [email protected]
Website: https://www.houstonboxerrescue.org/
2. Atlanta Boxer Rescue
The Atlanta Boxer Rescue is mainly focused on the greater Atlanta region. Still, they will gladly help dogs all over the State of Georgia. They started their Boxer rescue mission in 2008, and they now have more than 100 foster homes and 500 volunteers helping these dogs. Dogs in foster care get all the medical attention they need, and they assured us the dogs are kept in fantastic conditions. Another great thing these guys do is Monthly Boxer Bash, where Boxer owners get together and talk about dogs and socialize their Boxers.
State: Georgia
Contact: [email protected]
Website: https://www.atlantaboxerrescue.org/
3. Boxer Haven Rescue
The Boxer Haven Rescue started saving Boxers in 2004, and since then, they have saved countless dogs. These guys don't care how the Boxer got in the terrible situation or why their owners have to give them up; they will help all dogs no matter what. They are also based on foster care, and dogs in foster homes get all the veterinary help they need. Dogs are also microchipped and spayed/neutered. Boxer Haven Rescue will perform a thorough screening of their potential adopters. They will make sure the adoption is a success. If you're close to them, it might be a good idea to get in touch.
State: Michigan
Contact: [email protected]
Website: https://www.boxerhaven.org/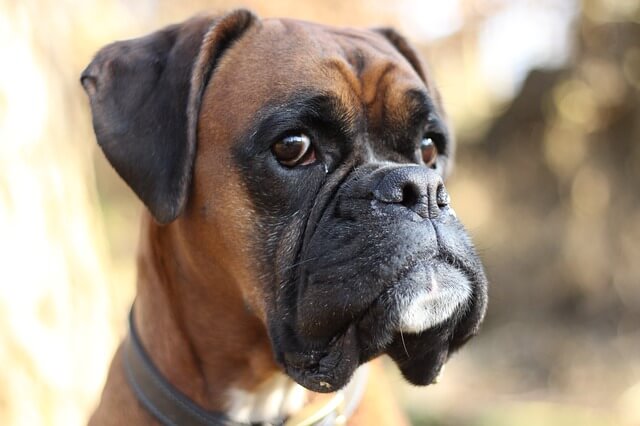 4. Adopt A Boxer Rescue
Adopt A Boxer Rescue is not only dedicated to saving Boxers across several States, but they are also determined to educate the general public about responsible dog ownership and the Boxer breed in general. If you apply to adopt with them, they will ensure you have a suitable home for one of their rescue dogs. They will ask and check your home for other pets, fences, children, and general conditions. This might be a bit invasive, but it is better to make sure the adoption goes smoothly and you don't end up with a dog you will give up again.
States: Delaware, Maryland, Washington DC, Connecticut, New Jersey, New York, Massachusetts, Pennsylvania, Northern Virginia, and Rhode Island
Contact: [email protected]
Website: https://www.adoptaboxerrescue.com/
5. West Coast Boxer Rescue
West Coast Boxer Rescue is a non-profit dedicated to saving Boxers all over California and Nevada. As you can imagine, these States are pretty heavily populated, which means many dogs will be abandoned or in need of rescue. Luckily, these guys have a terrific network of foster homes. Boxers are placed there and will get all the necessary vet care and socialization they need. Plus, dogs will be spayed/neutered, microchipped, dewormed, and tested. If you live in one of those States, give these guys a call and see if they have a dog waiting for you.
States: California, Nevada
Contact: [email protected]
Website: https://www.westcoastboxerrescue.org/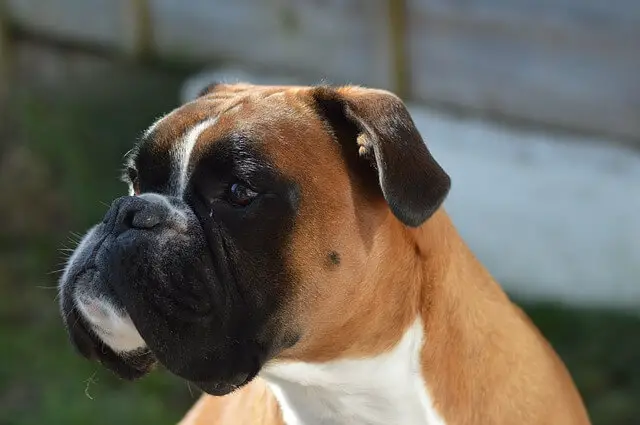 6. Florida Boxer Rescue
The Florida Boxer Rescue is a non-profit dedicated to saving Boxers all over the State of Florida. These guys are all volunteers, and even if you are not looking to adopt right now, you can still help them with a small donation. We try to do our part and help as much as we can, but the more Boxer lovers help, the quicker we all can make sure dogs find suitable forever homes. Florida Boxer Rescue started rescuing dogs in 2000, and they became pretty good at it. They specialize in finding homes for Boxers that are currently in shelters. They will also assist owners that need to give up their dogs.
State: Florida
Contact: (888) 612-5782
Website: https://flbr.org/
7. Northwest Boxer Rescue
We absolutely had to include Northwest Boxer Rescue on this list because not only are they great at saving Boxers, but they also work in several States. Their philosophy is to adopt Boxers to those areas just because they can personally assist their adopters. After you apply for adoption, you will have to be patient because the process can last for weeks. A volunteer will contact you as soon as the application is processed, and they will let you know what the next step is. Keep in mind that there is an adoption fee, and that fee is higher for puppies. Adoption fees help the organization cover the costs of taking care of their dogs.
States: Montana, California, Oregon, Idaho, and Washington
Contact: [email protected]
Website: https://www.nwboxerrescue.org/
World Dog Finder team