The 3 Best Pet Couch Covers | Review
26.11.2021.
Every product and service on World Dog Finder is independently selected by our editors, contributors, and experts. If you purchase something through our links, we may earn a referral fee. Learn more
---
Sharing your life with a dog offers a lot of benefits. Dogs fill our homes with love and affection. They are incredibly fun to be around, and having a dog means never having a dull moment. However, one thing that can be considered a downside is shedding. Dogs shed, and it is something most dog owners are fine with. We accept our dogs and shedding is simply something we have to live with. However, we will be fine with having cleaner furniture. That's when pet couch covers come in.
Why get a pet couch cover?
The most straightforward reason why a pet couch cover is useful is - your couch will survive longer. The cover will protect the couch from your dog's hair, claws, and teeth. Of course, if your dog decides to go bonkers on the couch, the cover will not protect it. However, it will keep your couch safe from immediate and short-term damage. Plus, it is extremely practical; you can simply take it off and throw it in a washing machine.
What to look for in pet couch covers?
You shouldn't take the first pet cover you come across. There are different types of couch covers, and some are simply better than others. High-quality couch covers come from durable materials, and they can really protect your couch from immediate attacks your pet decides to launch at it. Here are some of the most important things to look for in the best pet couch covers;
Material
The best pet couch covers are made with high-quality materials. Look for scratch-proof materials that have water-resistant properties. Look for double covers because they are effective against scratching.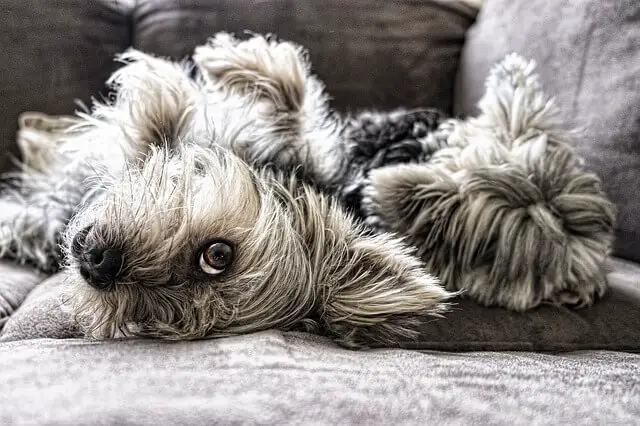 Size
Many dog owners miss the exact size. The good news is that most manufacturers have pretty exact size guidelines that can help you order the correct size. Too large covers will not fit properly, and too small covers will not cover your couch.
Functionality
The best pet couch covers should be functional. It should be fairly easy to place on the couch, remove, and easy to maintain. You don't want to have a lot of work every time you want to place the cover or remove it.
Design and style
Protecting your couch should not be the only thing the couch cover does. It should complement you interior and fit with the rest of your furniture. Look for great designs and something that will nicely fit with the rest of your interior.
Here are some of the best pet couch covers you can choose;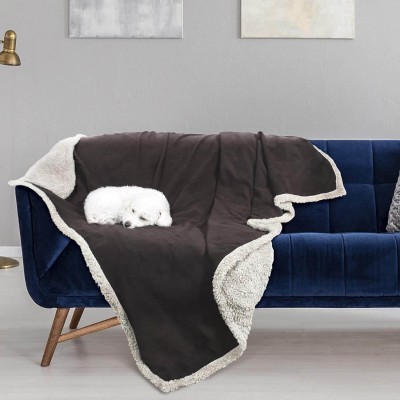 The best choice of pet couch covers, in our opinion, is the Waterproof Pet Blanket. It is not exactly meant to be strictly used as a cover, but it is very practical and will serve as a protector of your couch. It is water-resistant on one side, so you never have to worry about liquids going through. You can easily wash it in your washing machine on a gentle cycle. However, this is mostly used for gentler, older pets that have problems holding it in. It will keep their hair off your couch as well.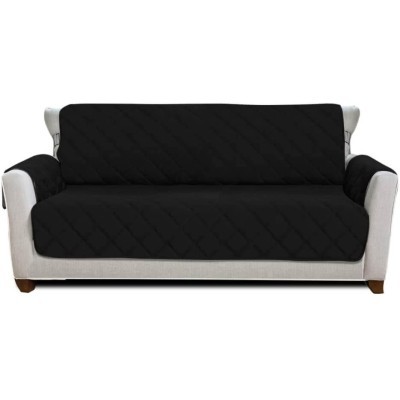 Dog owners recommend the Mighty Monkey Sofa Protector. It is incredibly easy to place on your couch, and it comes in 6 different designs and 3 sizes. This is our favorite couch cover design. It is very stylish, and it can easily fit in different interiors. It is very effective against scratching and chewing. The material can be used on two sides, so simply flip it if you want to refresh your interior. Unfortunately, it isn't waterproof, but it is not meant to be used for dogs that might have accidents on top of the couch.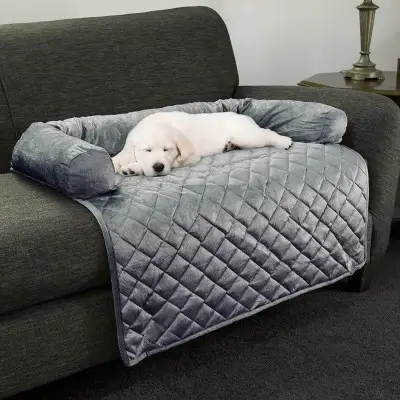 Another fantastic pet couch cover you can choose is the PETMAKER Couch Cover. This one is water-resistant, which means you can use it if you have untrained puppies or senior dogs that might have bladder control issues. The quilted design is quite lovely, and it can easily be fitted in most interiors. It's made from polyester and polyurethane shredded memory foam, which means that it will protect your couch, but it will also provide comfort for your dog. Plus, it has bolsters, so your dog has a place to rest their head. It comes in several different colors and two sizes. Make sure you get one that will fit your dog and your couch.
World Dog Finder team