Top 3 Dog Silencers [2023 Review]
23.07.2021.
Every product and service on World Dog Finder is independently selected by our editors, contributors, and experts. If you purchase something through our links, we may earn a referral fee. Learn more
---
Dealing with an enthusiastic barker can be challenging. Many dog owners cannot handle their dogs and decide to give them up to someone with more experience. In worst cases, dogs end up in shelters or abandoned. This is the worst possible thing that can happen to a dog, and to prevent that, some owners decide to try the dog silencer.
What is a dog silencer?
A dog silencer is a device whose job is to emit a high pitching noise only dogs can hear. The dog silencer detects barking and emits the sound that will irritate your dog. Your dog will start associating the irritating sound with their barking, so the problematic behavior should stop.
The sound the dog silencer emits is only irritating. It won't damage your dog's hearing, nor will it cause them any pain. As soon as the nuisance barking stops, the device will stop making the sound.
Anti-barking collars vs. dog silencer
There is a slight difference between dog silencers and anti-barking collars. Most collars are based on producing a static shock, which many find inhumane and even dangerous. Dog silencers use high-pitched sounds that are meant to irritate the dog without causing them pain or damaging their hearing long-term. Plus, dog silencers come in all shapes and sizes. You can even use them yourself and activate the device when your dog starts barking for the wrong reasons.
What to look for in dog silencers?
Just like any other dog product, not all dog silencers are the same. You should never buy the first one you come across. Instead, look for dog silencers with specific characteristics. You should look for these characteristics in the best dog silencers;
Range - Good products will have a good effective range. Most silencers have a range of 50 feet, but some can reach up to 200 feet.
Sensitivity - Your dog's barking should activate the silencer. You don't want to end up with a product that will get activated by the sound of your neighbor's car or lawnmower.
Remote control - One of the best features you can get on your dog silencer is the remote control option. If your dog gets out of the device's effective range, you want to have the option of manually activating it.
Best dog silencers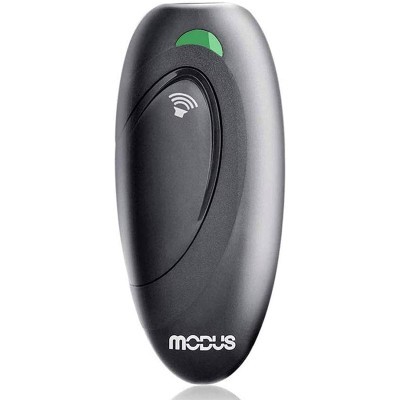 Our top pick among all dog silencers is the MODUS Ultrasonic Dog Silencer. This is the ideal device for dog training. It can produce a high-pitching noise that will most certainly grab your dog's attention without causing them harm. Your dog might be shocked at first, but they will start associating the sound with barking. It is very light and will easily fit in your hand or pocket. It comes with 4 replaceable batteries and a handy warning system for when batteries need changing. This device is for close training, and we believe it is better if the owner controls it. It is the best way to avoid accidental activations.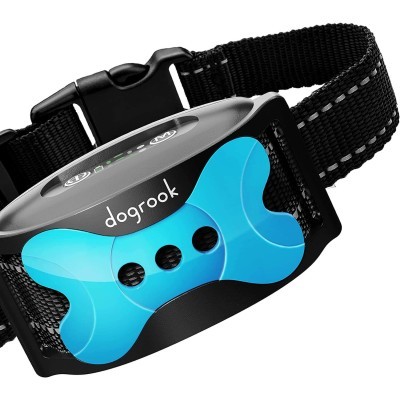 Some owners prefer their dog silencers in the form of a collar. The DogRook Rechargeable Dog Silencer is loved and used by many owners and trainers in their dealings with overly enthusiastic barkers. The most significant advantage this product has over all other dog silencers is different levels of sound and vibrations. You can be absolutely sure it will catch your dog's attention and divert them from their problematic behavior. Plus, we like the design and practicality of it.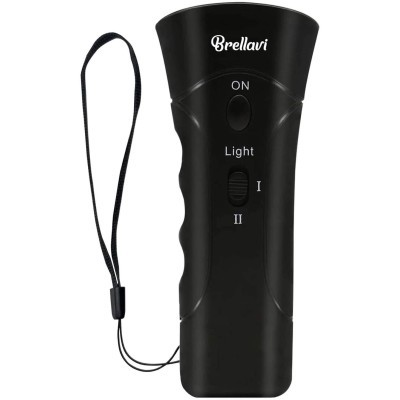 If you want to teach your dog to stop barking and want to avoid getting a bark collar that shocks your dog every time they let out a sound, this might be the product for you. The Brellavi Ultrasonic Anti-Bark Dog Silencer will effectively grab your dog's attention and make them stop barking. It has a 50-feet range, so even if your neighbor's dog is barking, there is something you can do about it. This device also acts as a dog deterrent, so you can spare your dog of any potential alterations with unfriendly neighborhood dogs.
World Dog Finder team