Best Dog Car Hammocks [2023 Review]
26.04.2021.
Every product and service on World Dog Finder is independently selected by our editors, contributors, and experts. If you purchase something through our links, we may earn a referral fee. Learn more
---
We love taking our dogs wherever we go. Sometimes, we plan activities that will require a car ride, and there is no chance we will leave our dog behind. If you love adventures in nature and are a dog owner whose dog loves coming along, you should think about getting a dog car hammock.
A dog car hammock transformed our life in terms of keeping our car clean. We used towels, sheets, and old blankets before, but they never stay in place and are rarely the correct size. If you have a dog that is always up for an adventure and have a car where the dog rides alongside you, then a dog car hammock is precisely for you.
Benefits of dog car hammocks
There are many reasons dog car hammocks are a great choice. From keeping your car clean and organized to additional safety features some hammocks can offer you and your dog. Here are the two things that helped us. These two benefits pushed us into the decision of buying a dog car hammock.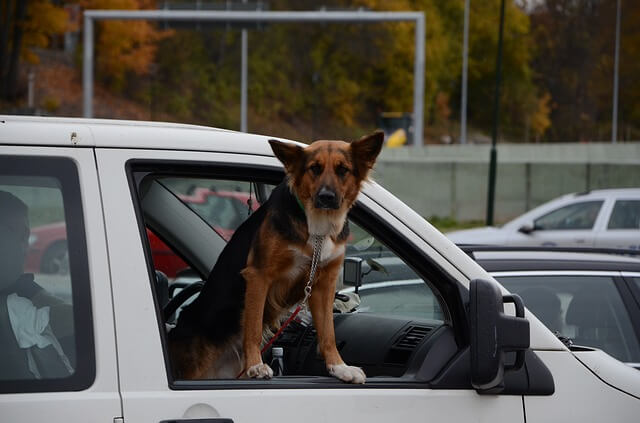 Safety
Most car accidents involving dogs happen because owners didn't adequately contain them. Owners should securely place dogs in a travel crate. However, some dogs (like my Golden Retriever) hate travel crates, which shouldn't be a reason not to secure them in the back seat. A dog car hammock will prevent your dog from moving too much and will keep them in check and safe in the back seat. It can even prevent them from moving or jumping to the front seat.
Keeps the car clean
If you have ever taken your dog hiking or on a beach day, you probably noticed they have an extreme talent for getting dirty. Muddy paws and coat, debris, and sand are just some of the things you might find in the back seat where your dog is. Plus, some dogs can't handle car rides, and they will get sick. A dog car hammock will keep your car clean and safe from any dirt or accidents your dog might experience during a car ride.
The safest way to transport your dog is in a travel carrier. Check out this article for more information - How to choose a dog carrier?
What to look for in a dog car hammock?
Like with any other product you are getting for your dog, there are some things you should look for. Dog car hammocks are no different. There are many available options, and you should make sure you get the best value for your money. Here are some of the most important things to look for in dog car hammocks.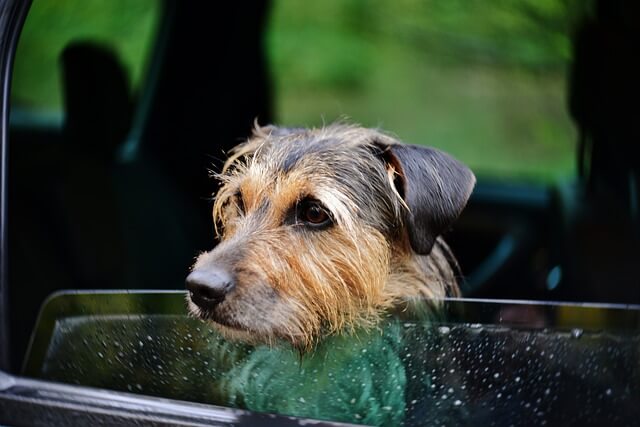 Size
Let's get the most important thing out of the way - size. There is no sense in getting a dog car hammock that is too small or too big for your car or dog. Before you decide on a specific dog car hammock, make sure you measured the space carefully. Look for manufacturer specifications and make sure the hammock fits your car.
Additional features
Needless to say, safety is essential. Look for additional safety and other features a dog car hammock has to offer. Look for things like openings for dog car seat belts, pockets, waterproof material, and anti-slip bottoms. The more the hammock has to offer, the better.
Now you know what to look for and what the most important things about these products are. Here are our favorite dog car hammocks.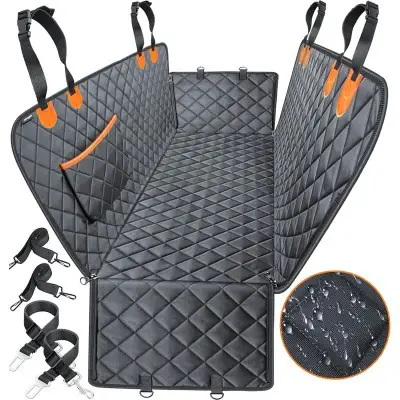 Let's start with our top pick among all dog car hammocks - the URPOWER Dog Seat Cover. This is the exact model we bought, and we cannot be happier with it! This dog car hammock is made of oxford fabric, so you can be sure it is durable, scratch-proof, and waterproof. It has impressive safety features and more than 17.000 positive reviews convinced us to make the purchase. A top recommendation.
Pros
Waterproof
Anti-slip bottom
Color options
Dog seat belt gratis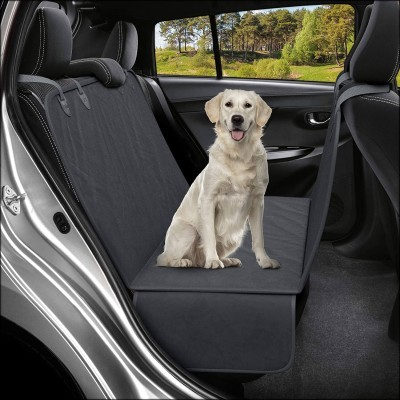 There is another excellent and highly recommended dog car hammock many dog owners seem to love. The Active Pets Dog Back Seat Hammock appears to do the job of securing dogs and keeping cars clean exceptionally well. The best thing about this dog car hammock is that it has 4 layers for the protection of your car seats. It is also waterproof and scratch-proof, making it pretty durable. Another great find.
Pros
Waterproof
Scratch-proof
2 sizes
Cons
Narrower bench mat
Not for large trucks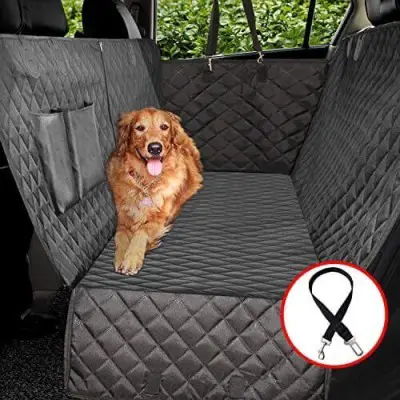 Our third favorite dog car hammock is the Vailge Dog Car Hammock. Like the other two models, this one is scratch-proof and waterproof, making it an ideal option for all doggie adventurers. Not only does this dog car hammock have a non-slip bottom, but it also has a "netting" surface, which gives more traction and stability to your dog. This is a better option for cars that host smaller dogs.
Pros
Non-slip bottom
More traction and stability for dogs
Waterproof
Additional storage
World Dog Finder team