5 Best Food for Pugs - Expert Pick 2023
21.12.2021.
Every product and service on World Dog Finder is independently selected by our editors, contributors, and experts. If you purchase something through our links, we may earn a referral fee. Learn more
---
Pugs are one of the most charming dog breeds in the world. They are goofy, adorable, and incredibly sweet with their owners. Unfortunately, irresponsible breeding brought Pugs different health issues. The good news is there are many responsible breeders still breeding healthy Pugs. They will keep the breed thriving and bring joy to countless American dog owners.
Being a Pug owner means caring for them. The first thing that will help your Pug remain in perfect shape is nutrition. The best dog food for Pugs needs to provide them with all the nutrients these dogs need and not deliver a calorie punch that can cause weight gain. These dogs are prone to obesity, so high-quality nutrition is imperative.
The best dog food for Pugs
Like many other dogs, Pugs have specific nutritional needs that their food needs to deliver. If you want to make an informed and healthy decision about your Pug's diet, there are a few essential things you need to look for. Here are the most important things to look for in the best dog food for Pugs;
1. Protein
Protein is the most important part of any dog's diet, and Pugs are no different. However, a Pug puppy will need more protein than an adult Pug. The same goes for seniors. Look for at least 20% protein content in your adult Pug's food. Look for at least 24% protein content for Pug puppies and seniors.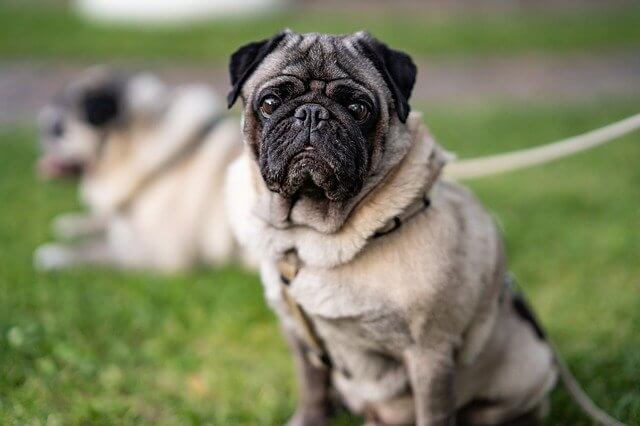 2. Carbs
Carbohydrates, or carbs, have somewhat of a bad reputation because they can cause weight gain. However, if you give your dog the recommended amount of carbs, they will become a fantastic energy source that will bring a lot to the table. If you have an active Pug, the total amount of carbs can be greater.
3. Fatty acids
Fatty acids are crucial for skin and coat health in Pugs. These dogs are prone to skin issues, so their food needs to be rich in fatty acids. They will help with the moisture levels and prevent different issues.
4. Crude fats
Crude fats are another fantastic energy source for dogs, especially puppies. The best dog food for Pugs should contain at least 5% crude fats sourced from fish, especially salmon or chicken. The best Pug puppy food should have at least 8% of crude fats.
The best dog food for Pugs
If you're looking for the best possible dog food for your Pug, you should account for everything we mentioned above. Plus, you should make sure the food is age-appropriate. If you do that, you can ensure your Pug will get all the nutritional support they need. Here are the best dog foods for Pugs;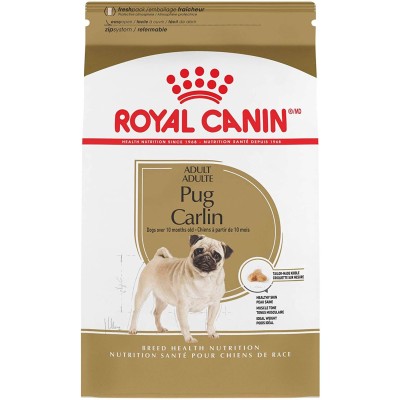 We might not be the biggest Royal Canin fans, but credit where credit is due - Their Royal Canin Pug Adult dog food is fantastic for these dogs. They have a special recipe that aims to provide the best possible nutrition for adult Pugs. This dog food checks all the boxes you'd want it to check. It is a fantastic choice, and you can be sure you won't regret it.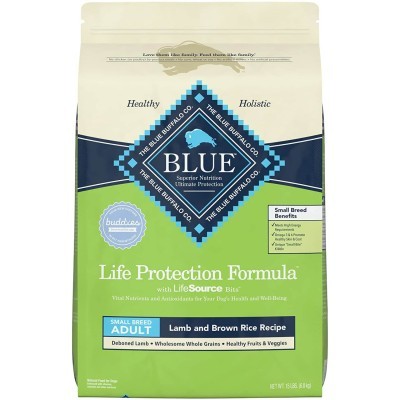 If you follow us regularly, you know we love Blue Buffalo products. Their Life Protection Formula for Small Breeds is a fantastic choice for Pugs and their owners. There are two recipes - Chicken and brown rice, and Lamb and brown rice. Both are suitable for Pugs, and Lamb is an excellent choice for all dogs allergic to chicken. You can read more about Blue Buffalo here - Blue Buffalo dog food review.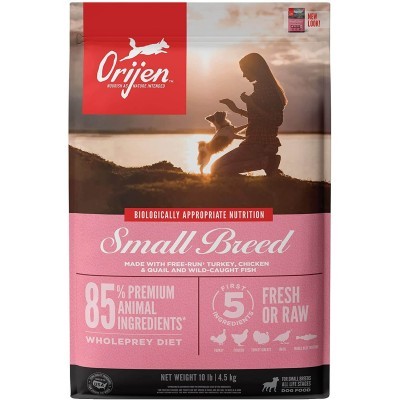 One of the best choices you can make for your Pug is Orijen. This is a fantastic dog food manufacturer that uses only high-quality organic ingredients. Orijen Dry Dog Food for Small Breeds is fantastic for different breeds, and Pugs are one of them. If you decide on this dog food brand, you will undoubtedly make a good choice. However, Orijen is a bit more expensive, so make sure it fits into your budget.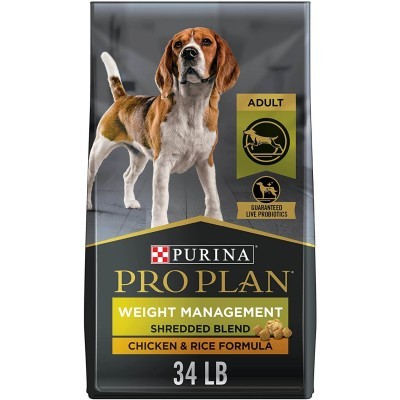 Since Pugs can be prone to obesity, many dog owners need to get their Pugs back to a healthy weight. You can do that by feeding your dog Purina Pro Plan Weight Management. This adult dog food for Pugs is an excellent choice because it contains more protein and fewer fats. It is developed explicitly for overweight dogs, so you can be sure your dog will get exactly what it needs.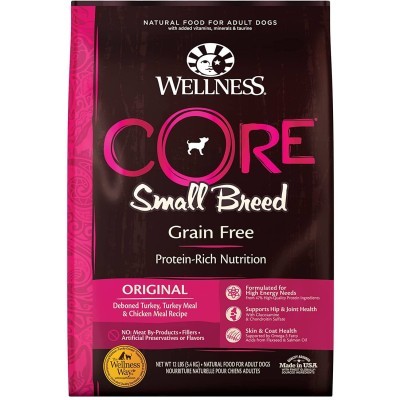 Wellness is a great dog food manufacturer. These guys are known for their holistic approach to producing dog food, and their Wellness CORE Grain-Free Dry Dog Food embodies those principles. It is ideal for dogs that have grain allergies, and breeds like Pugs are prone to that. It uses turkey as the primary protein source, which is a fantastic ingredient in dog food. A great choice your Pug will absolutely love.
World Dog Finder team