5 Best Dog Foods for Schnauzers Dogs (All Sizes)
17.12.2021.
Every product and service on World Dog Finder is independently selected by our editors, contributors, and experts. If you purchase something through our links, we may earn a referral fee. Learn more
---
There's something special about the breed that has a distinctive beard and mustache. Schnauzers are amazing dogs. They are intelligent, loyal, and have a fantastic working ethic. Not many owners know these dogs were originally bred as working dogs. Smaller versions were meant to clear German farms of vermin like mice and rats, and larger Schnauzers made excellent protection and guard dogs.
Taking care of your Schnauzer means providing it with proper nutrition. The dog's overall health will depend on the quality of food you give it. Here are the best dog foods for Schnauzers.
The best dog food for Schnauzers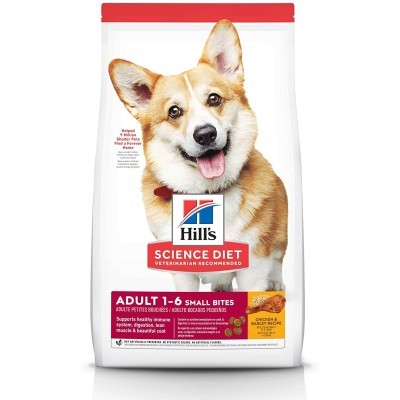 Our top pick in the category of best dog food for Schnauzers is Hill's Science Diet Dry Dog Food. This is dog food for adult dogs, but there are also versions for puppies. You might want to consider staying with the same manufacturer from the beginning of the puppy's life. It will be a lot easier to switch them to adult food, and your dog should have fewer digestive issues. This is a grain-inclusive recipe, and it gets its protein from chicken. It is a great choice your dog will enjoy.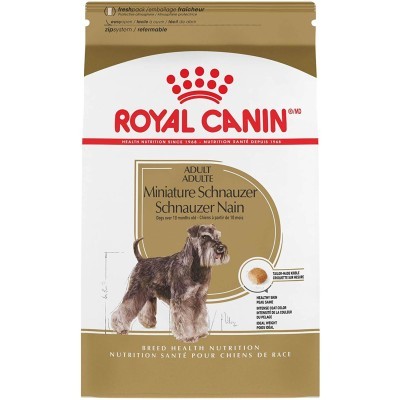 We might not be the biggest Royal Canin fans, but their Breed Health Nutrition line of products is rather good. They have a series of tailor-made recipes for specific dog breeds, and one of them is the Miniature Schnauzer. Their expert nutritionists specifically developed this recipe to cater to the smallest version of the Schnauzer family. The Royal Canin BHN Miniature Schnauzer is an excellent choice for all Mini Schnauzers.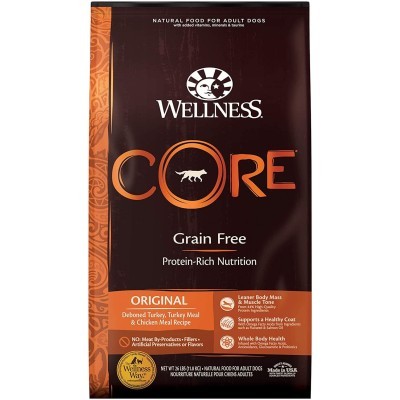 After talking to many Schnauzer dog owners, we found out many use Wellness CORE Grain-Free Dry Dog Food for their dogs. They are pleased with the results they're seeing, and they wholeheartedly recommend it. This dog food uses turkey and chicken as its primary protein source. It also contains peas, potatoes, and lentils for carbs and fiber. This is a trusted manufacturer that rarely has any recalls, which means you'll never have issues with the food supply.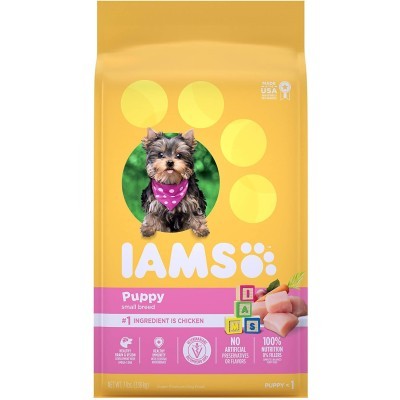 If you're looking for good-quality low-budget food for your Schnauzer, the Iams Proactive Health might be a good choice. This is generally considered "cheap" food, which many of us connect to low-quality ingredients. However, Iams did the best they could and included the best possible ingredients but managed to keep the price of their food acceptable. There are two different recipes that are made for small and medium-sized breeds. That means you can use it for different Schnauzer sizes.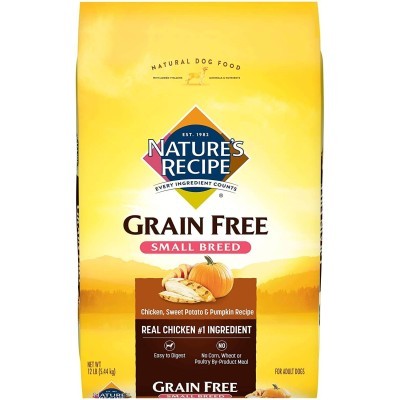 Talking to your vet is one of the best things you can do when choosing the best possible dog food for your Schnauzer. Many veterinarians recommend Nature's Recipe Grain-Free Small Breed Dry Dog Food, especially for dogs that can't digest grain properly. If you have a dog like that at home, you might want to choose this dog food brand. This recipe was developed for Miniature Schnauzers. It contains chicken, chicken meal, garbanzo beans, peas, pea starch, and other things that will provide your dog with all the nutrients it needs.
How to choose the best food for schnauzers?
Whenever you're choosing anything for your dog, you should research it first. Simply buying the first thing you come across is never the best option. You should ask the breeder and your vet for their advice. They know how well their dogs reacted to specific brands, and those foods might be good for your dog. Here are some things you should consider;
Dog's age
One of the most important things to consider is the dog's age. Puppies and senior dogs have different nutritional needs, so the ideal dog food for puppies and seniors is different. Always go for age-appropriate food.
Schnauzer size
Miniature and Giant Schnauzers might be classified as varieties of the same breed, but their constitution and lifestyle might differ. Look for dog foods that will be adapted to the size of your Schnauzer at home.
Food origin
Look for dog foods that are made in countries with strict production laws and regulations. We prefer food from the USA, Canada, Western Europe, Scandinavia, Australia, and New Zealand.
Ingredient list
Before you buy any dog food, make sure you read the ingredient list. Look for clearly defined and described ingredients. Avoid things like meat by-products, artificial colorings, preservatives, and taste inhibitors.
World Dog Finder team