5 Best Dog Food for Rottweilers According to Rottie Owners
31.12.2021.
Every product and service on World Dog Finder is independently selected by our editors, contributors, and experts. If you purchase something through our links, we may earn a referral fee. Learn more
---
The powerful Rottweilers are a stunning dog breed. Their owners seem to love them, and they say that once you get a Rottie, no other breed can fill the role of your pet. Naturally, their owners want to take proper care of them, and one of the first things they need to ensure them is proper nutrition. They have to pick the best food for Rottweilers, and that can be more difficult than you might think. Luckily, World Dog Finder has done the research for you and prepared a helpful list of the best dog foods for Rottweilers.
The best dog food for Rottweilers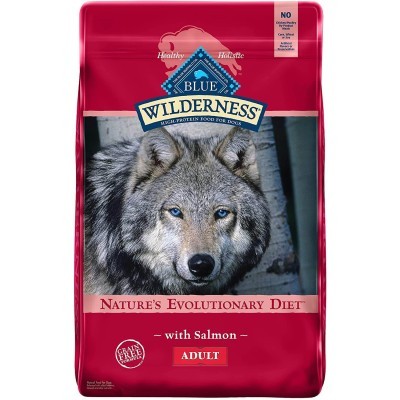 After talking to numerous Rottweiler owners, we finally managed to pick the best dog food for Rottweilers - Blue Buffalo Wilderness High Protein. Our personal preference is the recipe that uses salmon as its primary protein source. Still, there are other options like chicken, grain-free options, and duck. This dog food is the perfect combination of price and quality. Most Rotties love the taste, and this is a fantastic choice if you have an active dog. Since salmon-based food is packed with omega fatty acids, your dog's coat and skin will be in perfect shape.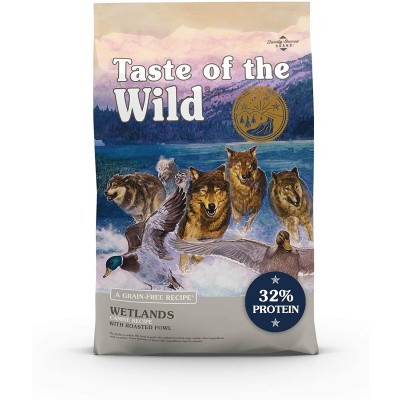 Another dog food Rottweiler owners seem to be pretty happy with is Taste of the Wild Roasted Fowl. One of the best things about this dog food is that it contains an unusually large amount of protein - 32%. That is not something other dog foods can boast with. That means this is an ideal pick for very active and working Rotties. The high-quality proteins will help them develop their muscles and keep them at their pique. This recipe gets its protein from duck and chicken, with additional chicken fat. Crude fats are a terrific energy source, which means your dog will have to lead a very active life not to gain weight. An excellent choice for working Rotties.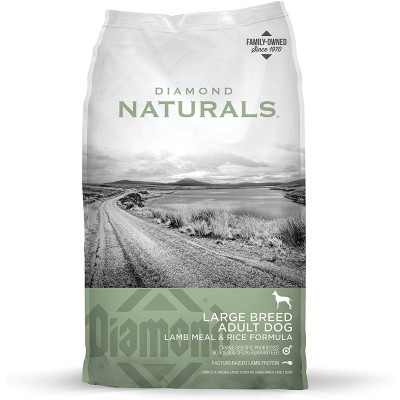 If you're looking for a great value-for-money, Diamond Naturals Premium Large Breed is a fantastic choice. Not only is this dog food exceptionally well-made, but it also has puppy recipes that will allow you to remain with one brand for your dog's entire life. This recipe gets its protein from lamb, but there are also chicken and lamb/rice recipes. They included probiotics and antioxidants to keep your dog's digestion running smoothly and keep them as safe from cancer as possible. That is something you want to see in your adult dog's diet. Many owners said it is a great choice that comes with a sensible price tag.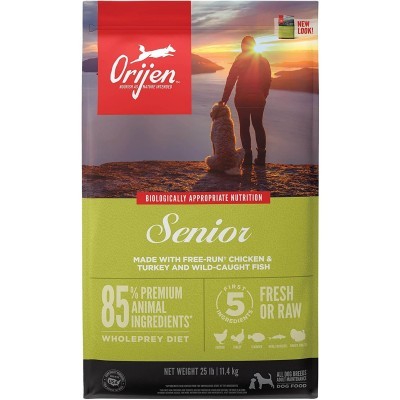 If you have a senior Rottweiler that might be developing health issues, getting them the best possible food is absolutely necessary for their health. That is when ORIJEN Senior Dry Dog Food comes into play. Orijen uses wild-caught fish, turkey, chicken, and cage-free eggs to produce its senior dog food. These types of ingredients are rare in a single recipe because they are expensive. This is one of the best choices for senior dogs of all breeds, and Rottie owners reported fantastic results. However, there is a downside - the price. This dog food is rather expensive, so you have to be prepared for that.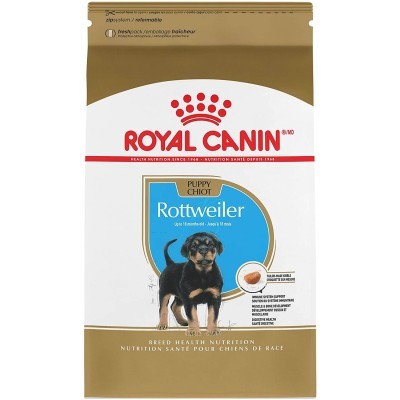 Royal Canin did an excellent job with their BHN (Breed Health Nutrition) line of products. Their breed-specific Royal Canin BHN Rottweiler Puppy recipe is fantastic puppy food. Their expert nutritionists studied the unique dietary needs of Rottweiler puppies. They made a tailor-made recipe to support the dog's development and prevent health problems like hip dysplasia. They included an optimal level of protein, L-carnitine, calcium, phosphorus, antioxidants, and prebiotics that will make sure the puppy grows up in a magnificent, well-developed Rottweiler.
How to pick the best dog food for Rottweilers?
If you're deciding what dog food you should get for your Rottie, the best thing you can do is talk to your vet or a professional canine nutritionist. All Rotties are unique, and just because something suits one Rottweiler doesn't mean it will suit another. Nevertheless, here are some of the things you should consider when choosing the best food for Rottweilers;
Dog's age
The first thing you need to consider is the dog's age. A puppy's dietary needs are different than those of an adult, active Rottweiler. Senior dogs will need fewer calories but more supplements like glucosamine or chondroitin for their joint health. Make sure you choose age-appropriate dog food.
Ingredient list
The ingredient list is one of the most important things to look at when choosing the best dog food for your Rottie. Look for clearly defined ingredients and avoid things like by-products and vague terms that don't really tell you what a particular ingredient is. Another thing to avoid is artificial colorings, taste inhibitors, and preservatives. Look for natural ingredients.
Food origin
We like to get dog food produced in countries that have strict production laws. Countries with weak laws and regulations allow manufacturers to use cheap and questionable ingredients for their dog food. You should absorb this theory and choose manufacturers from Western Europe, Scandinavia, Australia, New Zealand, Japan, Canada, and the USA.
World Dog Finder team