5 Best Jack Russell Dog Food - Expert Pick
07.01.2022.
Every product and service on World Dog Finder is independently selected by our editors, contributors, and experts. If you purchase something through our links, we may earn a referral fee. Learn more
---
Jack Russells are one of the funniest dog breeds to have around. These dogs are intense as they are entertaining. They live life to the fullest and will gladly follow and chase after anything that interests them. These dogs are free spirits, and if you lead an active life and have a Jack Russell, you know what a perfect combination that is.
Such active dogs have specific dietary needs. Their nutrition needs to provide the support their body needs. That's why choosing the best dog food for Jack Russells is essential. Look for high-quality protein sources, crude fats, fiber, vitamins, and minerals. Luckily, World Dog Finder created this list of the best dog foods for Jack Russells to help you decide.
The best dog foods for Jack Russells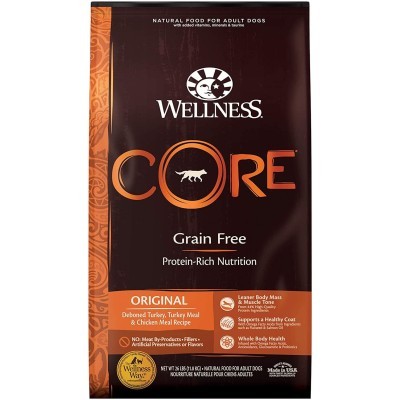 The top pick on the list of best dog food for Jack Russells is the Wellness CORE Grain-Free Dry Dog Food. This is a recipe that will fill your adult dog's needs. It contains loads of protein (34%) and fats (16%), which means your dog's muscles will develop, and they'll have plenty of energy to play all day. Jack Russells were bred for hunting, which is a trait that stays with them to this day. They have a strong prey instinct, so you should be careful around other smaller pets. This dog food is a great choice, and many Jack Russell owners agree their dogs love this food.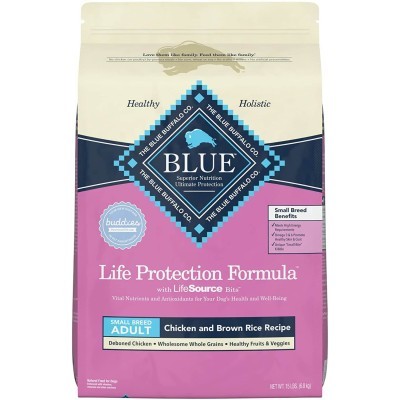 Another fantastic dog food for Jack Russells many owners recommend is the Blue Buffalo Life Protection Formula Small Breed dog food. Blue Buffalo produces amazing dog food, and you can read more about the company here - Blue Buffalo dog food review. This dog food gets its protein from chicken, which is one of the most commonly used protein sources in this industry. They included a unique blend of antioxidants, vitamins, and minerals that will make your dog healthy and full of energy.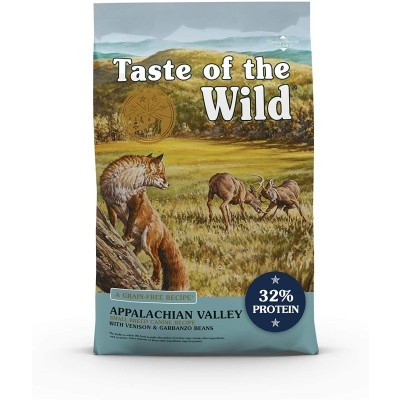 We spoke to many veterinarians about which dog food is the best for Jack Russells. Many of them mentioned Taste of the Wild Dry Dog Food. After carefully analyzing their recipes, we concluded the best thing for Jack Russells would be their Roasted Venison for Small Breeds recipe. It contains relatively high protein amounts, plenty of fats, omega fatty acids, vitamins, and minerals your active adult dog needs. The whole philosophy of this company is to get dogs back to their roots and create nutrition that would be very close to what they would eat in the wild.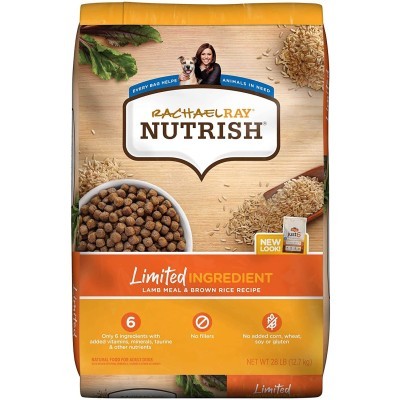 Some Jack Russells can gain weight if they're not exercised enough. They can also have dietary restrictions like chicken allergies. In those cases, Rachael Ray Nutrish Limited Ingredient Diet Dry Dog Food might be the perfect solution. Your dog will get a recipe that includes only 6 ingredients. Naturally, these ingredients need to be of the best possible quality, which they are. However, so few ingredients means the food will lack certain nutrients. Hence, the expert nutritionist at Rachel Ray added vitamins, minerals, taurine, and antioxidants.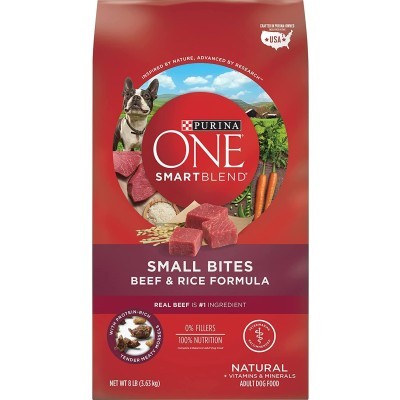 Purina is one of the best-selling dog foods in the world (if not the best). They achieved that by creating the perfect balance between quality and price. Their Purina ONE SmartBlend might be the ideal budget-friendly dog food you can get for your Jack Russell. This recipe includes beef, which is a fantastic protein source that also contains glucosamine. That supplement is crucial for adult dogs if they want to avoid having arthritic problems in the future. Plus, it is packed with omega fatty acids, which means your dog's skin and coat will heavily benefit from this dog food.
How to choose the best dog food for Jack Russells?
When choosing the best dog food for your Jack Russell, you should follow a few principles. Don't focus solely on one thing, like the price or protein amount. Look for different things that might tell you if a specific dog food is worthy of your dog and your money. Here are a few things to consider;
Is it age-appropriate?
This is one of the first questions you should ask yourself when choosing the best dog food for your dog. Puppies, seniors, and adults have different nutritional needs, so you should always pick age-appropriate dog food.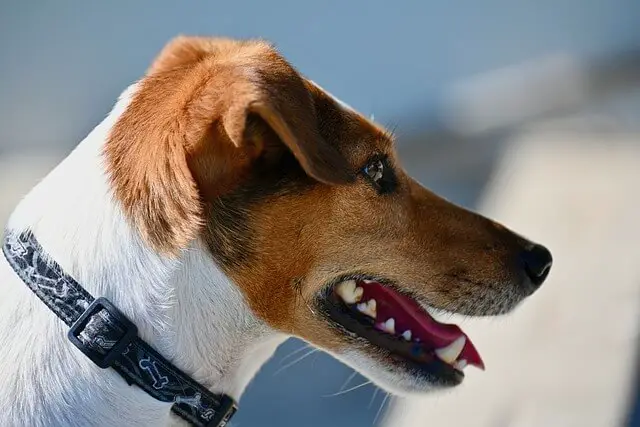 What's on the ingredient list?
No matter which brand you choose, you should always look at the ingredient list. Look for clearly defined ingredients and avoid meat by-products, artificial colors, preservatives, and taste inhibitors.
Where's the food made?
Look for dog foods made in countries with strict food processing laws. The food's origin can tell you a lot about it. You should look for foods produced in Western Europe, the UK, the USA, Canada, New Zealand, Scandinavia, and Australia.
World Dog Finder team