Here Are the 5 Best Dog Foods for Dobermans
03.12.2021.
Every product and service on World Dog Finder is independently selected by our editors, contributors, and experts. If you purchase something through our links, we may earn a referral fee. Learn more
---
There aren't many dog breeds that are as elegant as the Doberman. There is something very impressive about our favorite black and tan breed. If you're like us and you have a Doberman at home, you probably already know how important it is to choose the best possible diet for your dog. However, picking the best dog food for Dobermans can be tricky.
There are a lot of dog food brands on the market these days, and you can quickly get confused about which one to pick. Luckily, World Dog Finder spoke to many vets and Doberman owners to choose the best dog food for Dobermans. Here's what we found out.
The best dog food for Dobermans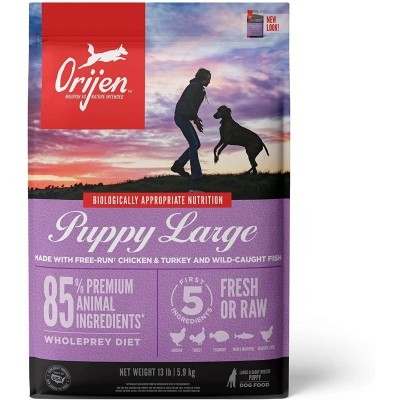 After speaking with many veterinarians, we decided to put ORIJEN Puppy Dry Dog Food on the list of the best dog food for Dobermans as our top pick. No other dog food can say it uses so many high-quality protein sources as Orijen. Their puppy recipe includes 5 protein sources (chicken, deboned turkey, flounder, mackerel, herring), plus organs, cartilages, bones, and all sorts of fantastic ingredients that will help your Doberman puppy grow up to be a healthy, beautiful dog they're meant to be. Mind you, this is our top pick for Doberman puppies.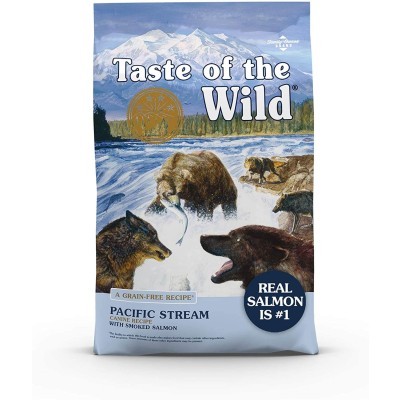 Our top pick for adult Dobermans is the Taste of the Wild Smoked Salmon High Protein dog food. Dobies are muscular dogs, which means they need plenty of protein to maintain their robust muscle structure. Proteins are basic building blocks that help build and repair all body tissue, especially muscles. Adult dogs should be pretty active, and they will need a dog food that will support their lifestyle. This brand will provide precisely that. There are even different options that allow you to choose from grain-free, grain-inclusive, and various primary protein sources. Plus, it comes with a reasonable price tag.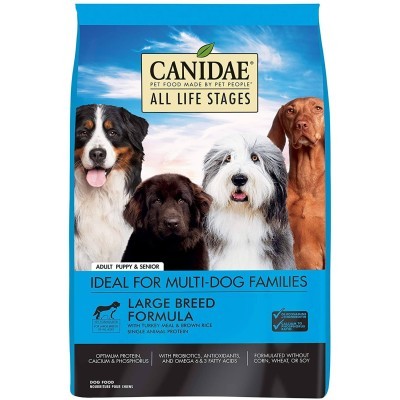 Another excellent choice for all Dobermans and their owners is Canidae All Life Stages for Large Breeds. The manufacturer claims this dog food can be fed to dogs from puppyhood. However, we recommend you give it to your adult dog and stick to it as the dog ages. There are different recipes, and the one we like most is turkey and brown rice. This recipe is grain-inclusive, which isn't necessarily a bad thing. In fact, grains can be a great source of carbs and energy for very active dogs like Dobermans. This is another premium dog food that uses fantastic ingredients. However, like Orijen, it is a bit more expensive.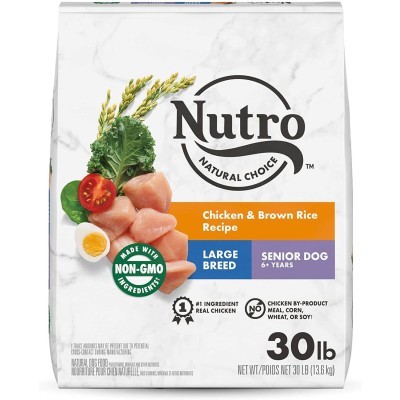 If you have an adult or senior Doberman and want to switch their diet, Nutro Natural Choice Large Breed Adult & Senior Dry Dog Food should be a strong candidate. This is a brand that offers fantastic value for money. It uses fantastic ingredients, and Dobie owners are pretty happy with their dogs' reaction to this food. The primary protein source is chicken, and the senior recipe includes chicken meal, which is an excellent source of glucosamine and chondroitin. These two supplements are crucial for the senior dog's joint health and arthritis prevention.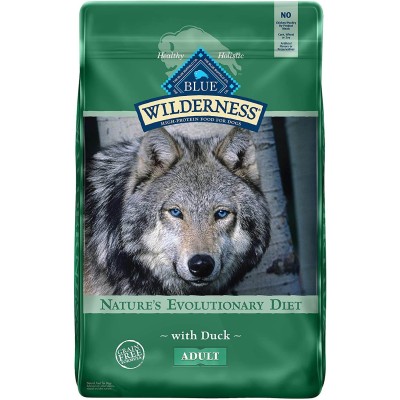 The Wilderness product line from Blue Buffalo contains loads of protein, which is vital for adult Dobermans. You want your dog to get high-quality ingredients and food that will allow them to maintain their health and muscle mass. This dog food brings a lot to the table, ingredient-wise. There are different recipes you can choose from, and you can easily select something your dog seems to enjoy most. Recipes are grain-free and grain-inclusive, so make sure you try them out to see which one your dog prefers.
How to choose the best dog food for Dobermans?
Choosing the best dog food for your Doberman can be tricky. The first thing you should do is talk to your vet. They can give you great advice regarding dog nutrition. You can also speak to the breeder you got the dog from. However, you should be reserved about that because breeders can be sponsored by dog food manufacturers. Nevertheless, there are some guidelines you should stick to when picking the best food for your Dobie;
Doberman's age
Adult dogs, puppies, and senior dogs have different nutritional needs. Adult dogs need more calories than senior dogs, so look for foods that include more fats and carbs. Older dogs will need supplements like glucosamine and antioxidants that will keep them safe from diseases. Always look for age-appropriate dog food when choosing the best option for your dog.
Ingredient list
If you decide on one of the foods from this list, you should know we checked the ingredient list for you. However, no matter which brand you choose, always read the ingredient list yourself. Avoid dog foods that don't have clearly defined ingredients, meat by-products, and artificial colors, preservatives, or taste inhibitors.
Food origin
If you can, always buy foods that come from countries with strict food processing laws, guidelines, and control. This is the only way you can be sure the food you're feeding your dog is controlled and carefully handled. Look for dog foods from Canada, the USA, New Zealand, Australia, Western Europe, Scandinavia, and the UK.
World Dog Finder team