The 7 Best Brushes for Short-Haired Dogs
30.11.2021.
Every product and service on World Dog Finder is independently selected by our editors, contributors, and experts. If you purchase something through our links, we may earn a referral fee. Learn more
---
As a responsible dog owner, you probably know how vital dog grooming is. Grooming is far from making the dog look nice for dog shows; it is also crucial for its overall health. It should include oral hygiene, baths, ear cleaning, nail clipping, and, of course, brushing. No matter what type of coat your dog has, brushing them is important. To brush your short-haired dog successfully, you will need good tools. Here are the best brushes for short-haired dogs;
The best brushes for short-haired dogs
Just because a dog has a short coat doesn't mean it can't have a double coat. That means you might need two types of brushes that will help you deal with your dog's coat. The first type is a de-shedding brush, and the second type is a soft, slicker brush. Here are the best choices from both categories;
The best de-shedding brushes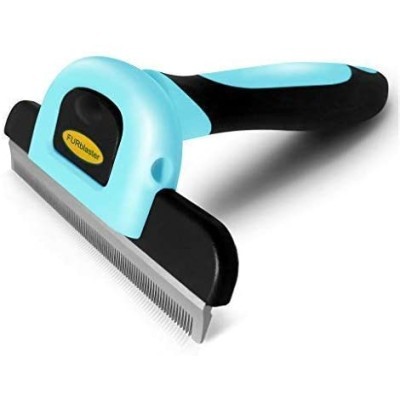 The best possible pick for your short-haired dog in the category of de-shedding brushes is the DakPets Pet Grooming Brush. Not only is it super effective, but it is also well designed. This brush is designed to reduce the amount of loose hair you have around your home. Luckily, it is something the brush is very effective at. It uses environmentally-friendly materials and successfully removes up to 95% of your dog's shedding undercoat.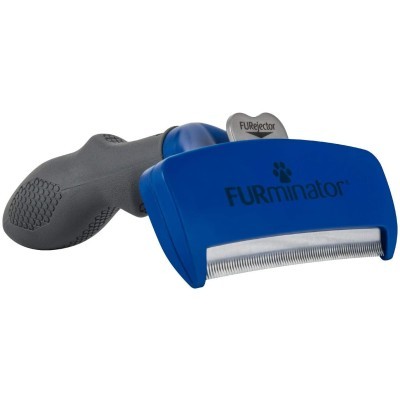 The FURminator Undercoat Deshedding Tool is probably the best-known grooming tool among dog owners. Its job is the same as our top pick's. The FURminator effectively reduces shedding, which is an excellent way of keeping your home hair-free. It comes with an ergonomic handle that will make using this brush easy on your wrist. It comes in three sizes, so there is something for all dogs.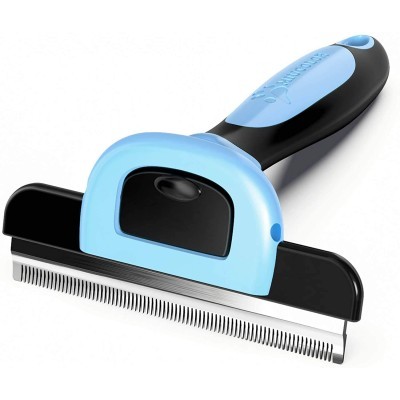 Our third pick for the best de-shedding brush for short-haired dogs is the MIU COLOR Pet Grooming Brush. Like the first two spots on this list, this bush's main job is to reduce shedding and the chaos that comes with it. As you can see, the design is similar, so the expected results should match as well. There are two possible choices, so make sure you order this brush with shorter bristles for short-haired dogs.
Best slicker brushes for short-haired dogs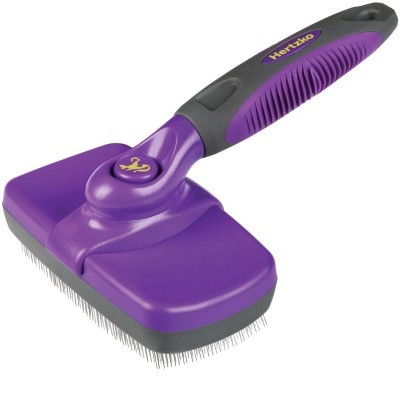 The absolute best choice for a soft slicker brush for your short-haired dog is the HERTZKO Self-Cleaning Slicker Brush. It has a self-cleaning mechanism that will make maintaining the brush a piece of cake. The thin, fine bristles will have your dog looking dog-show-ready. The best part is that most dogs really enjoy the grooming session with this brush because the bristles gently scratch their skin.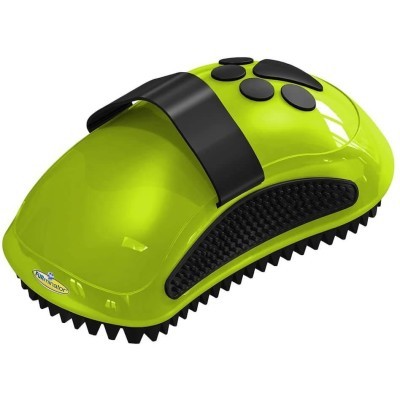 Another FURminator product many dog owners seem to be pretty happy with is the FURminator Curry Comb for Dogs. It has rubber bristles that are meant to stimulate the natural production of oils in your dog's skin and coat. This brush will easily remove loose hair, which makes it practical and healthy. This is not something you might hear about a dog brush. This product comes in only one size because that size fits all dogs.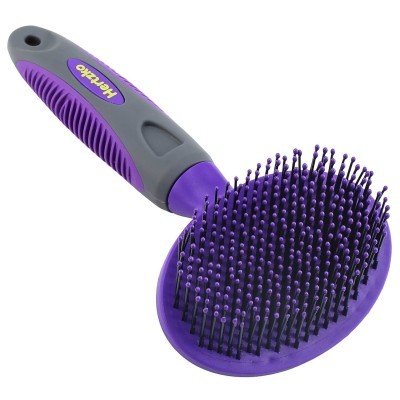 Some dogs have sensitive skin, which means traditional bristles can hurt them. That's when Soft Pet Brush by Hertzko comes into play. This brush has round bristle tips that will protect your dog's skin but brush their coats perfectly. The brush is relatively cheap, which is something you always want to see. Dog owners are happy with it, and you can be sure you will not make a mistake if you decide to try it for your dog.
How to pick the best brush for a short-haired dog?
Like any other product you want to get for your dog, you want to account for certain things. Simply ordering the first thing you come across is not the best idea. If you don't want to end up with a brush that does a job half-good, here are the things you should consider;
Coat type
Short-haired dogs can have different coat types. Some dogs have undercoats, and some don't. You have to know what type of coat your dog has, so you can determine what type of brush your dog needs. If you have a breed like the Yorkshire Terrier, you don't need a de-shedding brush.
Brush type
We already mentioned that there are two types of brushes your dog might need - the de-shedding, a slicker brush, or maybe even both. When you understand your dog's coat type, determining which brushes you'll need is pretty straightforward.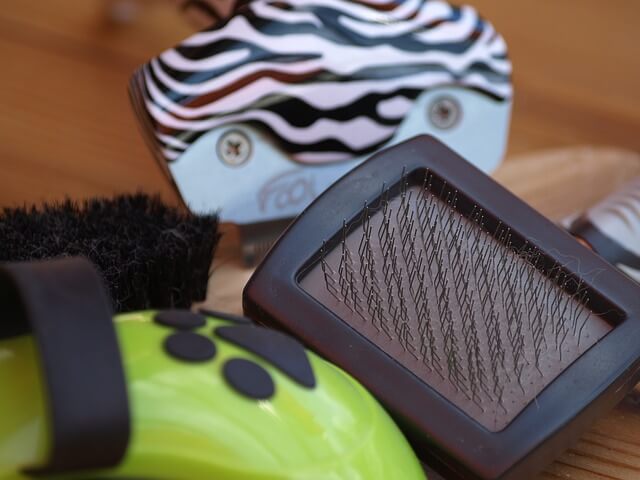 Quality
Another thing we love in our dog products is quality. There's nothing worse than buying something only to have it break after a few uses. Luckily, all brushes on this list of best brushes for short-haired dogs are tested and trusted. All of these products will last you a long time.
Design
When we're talking about brush design, we don't mean the looks of the brush. Although, that might play a part. The more important thing is to have an ergonomic design. You might have to use these brushes for a couple of hours every day, which means an ergonomic design is something you'd want.
Maintenance
You don't want to get a brush that's impossible to clean. Look for brushes that have a handy way of getting rid of the hair it collected. Some brushes are self-cleaning, and we recommend you look into those options.
World Dog Finder team