The 5 Best Dog Heart Wormers in 2023
22.02.2022.
Every product and service on World Dog Finder is independently selected by our editors, contributors, and experts. If you purchase something through our links, we may earn a referral fee. Learn more
---
One of the worst things dog owners can hear is that their dogs have heartworm. These parasites should not be taken lightly. They can be challenging to deal with and treat, and once they infect a dog, they can cause all sorts of problems. Worst cases of heartworm disease can end up with death. Luckily, veterinary medicine gave us a tool to fight these parasites - dog heart wormers. Technically, they are heartworm disease medications and preventatives.
The best heart wormers for dogs
Knowing which product exactly you should get for your dog is challenging. The best thing you can do is visit your vet and talk to them. They know which dewormers are the best for your dog specifically, and can certainly make the best recommendation. However, if you want to find out a bit more before you visit your vet or simply check their recommendations online, you're at the right place. Here are the best heart wormers for dogs, according to veterinarians.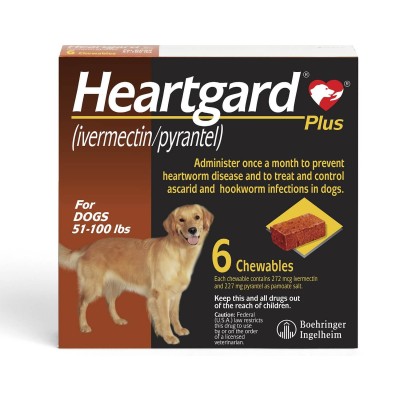 There is a good reason many vets prescribe Heartgard Plus to their patients - it is effective. This heart wormer comes in the form of a chewable tablet, so the administration shouldn't be too difficult. Most dogs are more than happy to gobble down the beefy pill. This dewormer will protect the dog for a month, so regular administration is necessary. There are potential side effects, but nothing you should be too worried about. The most common Heartgard side effects are diarrhea, vomiting, and loss of appetite. This is a prescription medicine, so make sure you get one from your vet.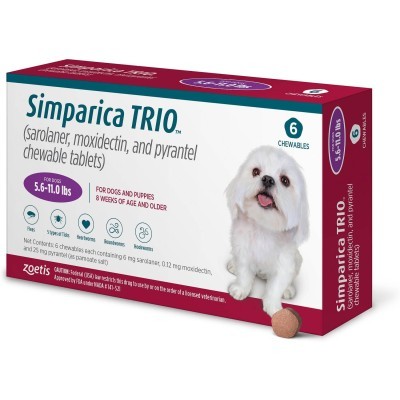 Vets are not the only ones that recommend Simparica Trio; dog owners recommend it, as well. This heart wormer is very effective, quick, and offers protection against different parasites. The main goal of this medication is to eliminate heartworm, but it will also clear and prevent ticks, fleas, roundworms, and hookworms. It is a fantastic product dog owners are really happy with. If you want to learn more about Simparica Trio, check out this article for details - Simparica Trio for dogs.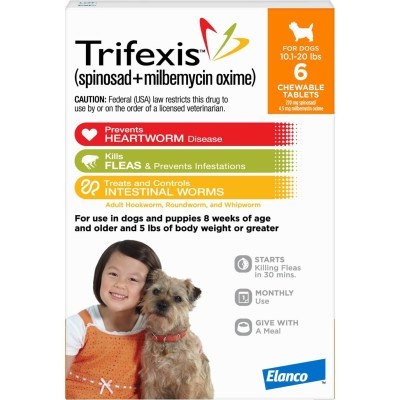 If you're looking for all-around protection for your dog, you should seriously consider Trifexis. This heart wormer will prevent heartworm disease and eliminate and treat fleas, hookworm, roundworm, and whipworm. It comes with a delicious beef taste, so dogs are pretty happy with it. This is also a prescription medication, and your dog should have a heartworm test to be prescribed Trifexis. Plus, it is safe for puppies as young as 8 weeks.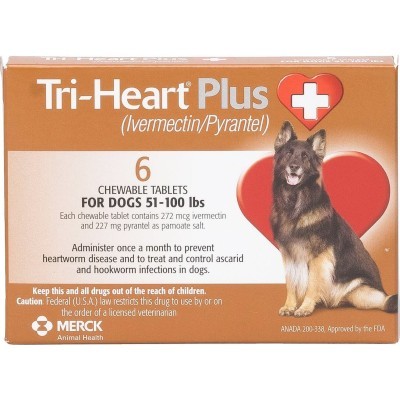 We know ivermectin became very popular, but this is what it's actually for. Tri-Heart Plus contains ivermectin/pyrantel to successfully eliminate heartworms in dogs. This product is exclusively for animal use. This heart wormer is also effective against hookworms and roundworms, offering broad protection. Like other wormers on this list, Tri-Heart Plus is a prescription medicine, so you will need one from your vet.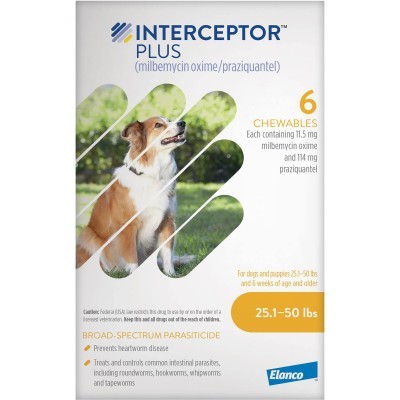 Interceptor Plus is another effective product dog owners seem to be happy with. They are pretty happy with the speed this medication manages to eliminate heartworms. It is effective against roundworm, hookworm, and whipworm. However, unlike other heart wormers on this list, Interceptor is effective against tapeworm. It is safe for puppies that are 6 weeks old, which is fantastic. This wormer comes in a palatable chewable tablet form, so dogs should be pretty happy to take it. Make sure you get a prescription before you order this product.
How can my dog get heartworms?
The only way a dog can get infected by heartworm is if they get bitten by a mosquito. Immature heartworm larvae are released into the dog's bloodstream. When a mosquito drinks the dog's blood, it will unknowingly ingest these microscopic larvae. Then when it goes for another bite on another healthy dog, the larvae infect them. Mosquitoes are intermediary hosts, and foxes and coyotes play a significant role in spreading these nasty parasites.
World Dog Finder team