Top 5 Shih Tzu Rescues
---
Shih Tzus are one of our favorite dog breeds. These dogs have two nicknames - Tibetan Lion Dog and the Chrysanthemum Dog. If you ask us, the lion nickname is completely false. These dogs are incredibly sweet and affectionate, completely opposite of what you might expect of a lion. If you are looking to adopt a Shih Tzu, you can be sure you will get an adorable little companion that will follow you wherever you go.
Some of us don't want to buy our pets; we prefer saving one from a shelter or a rescue. Just because a dog ends up in a shelter doesn't mean there is anything wrong with them. It is entirely possible their owners cannot take care of them anymore. Also, you might be surprised to learn how many dogs end up in shelters simply because their owner's situation changes.
Here are some of the best Shih Tzu rescues that might have a dog waiting for you;
1. Shih Tzu Rescue, Inc.
If you're from the Sunshine State, you might want to get in touch with the Shih Tzu Rescue, Inc. This rescue organization is dedicated to saving all sorts of small dog breeds, but Shih Tzu is one of the main ones. Most of the dogs they foster were voluntarily given to them because their former owners couldn't care for them anymore. All of their dogs are spayed or neutered, dewormed, and received the veterinary attention they required. Give them a call and see if they have your new buddy ready.
State: Florida
Contact: +1 954 680 6456
Website: http://www.shihtzurescue.org/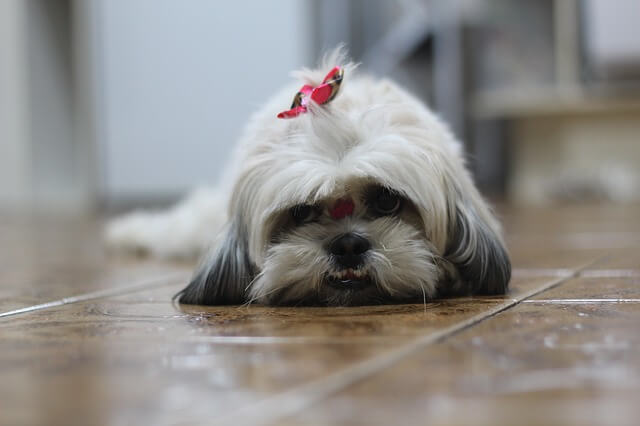 Want to know more about the Shih Tzu breed? Check out this article - The famous Shih Tzu temperament.
2. Bluegrass Shih-Tzu Rescue
The Bluegrass Shih-Tzu Rescue started their Shih Tzu rescue mission in 2006, and they haven't stopped since. In fact, they expanded their work and now help different small breeds. These guys help rehome puppies and seniors, but they have some requirements for their future adopters. They prefer people who have fenced yards and people who had dogs before. However, you can apply and prepare for the adoption interview to make sure they know what kind of home you will provide for your new dog.
State: Kentucky
Contact: [email protected]
Website: http://www.shihtzurescueky.org/
3. Northstar Shih Tzu Rescue
If you live in Minnesota, it might be a good idea to contact Northstar Shih Tzu Rescue. This organization helps Shih Tzus, and Shih Tzu mixes find new homes. They are picky about who gets their dogs, and there is an excellent reason for it - they want to make sure dogs from their care go to great homes, and the adoption will be a success. If you fulfill the requirements, fill in your application form and wait for their response. After the rescue examines your home, they will let you know if you were approved within 24 hours.
State: Minnesota
Contact: [email protected]
Website: https://www.northstarshihtzurescue.org/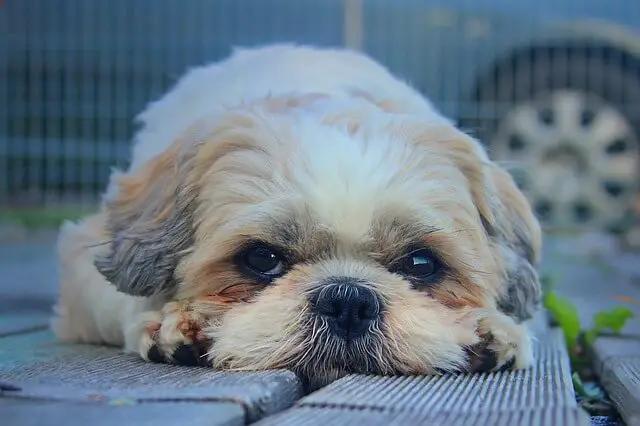 Want to learn more about the Shih Tzu breed? Check out this article - Shih Tzu - small dog with a big heart.
4. Save a Shelter Shih Tzu
The Save a Shelter Shih Tzu rescue is a network of dedicated volunteers that rescue and rehome sheltered Shih Tzus. They started doing this job in 2011, and thanks to them, many of these dogs found new, loving homes. They take dogs from different shelters and place them in foster homes until they are completely rehabilitated and ready for adoption. All of their dogs receive complete veterinary care and are adequately socialized before going into their new homes. Get in touch with them and see if they know a Shih Tzu you might adopt.
State: Ohio
Contact: [email protected]
Website: https://www.sassrescue.com/
5. New Beginnings Shih Tzu Rescue, Inc.
The New Beginnings Shih Tzu Rescue, Inc. is an organization dedicated to saving small dogs. Their primary focus lies with the Shih Tzu breed, and they mostly rescue abandoned dogs and dogs from puppy mills. Needles to say, the Shih Tzus they care for are dewormed, vaccinated, neutered/spayed, microchipped, and treated for fleas. They have some requirements, so make sure you read those thoroughly before you apply.
State: Wisconsin
Contact: [email protected]
Website: http://www.nbstr.org/
World Dog Finder team