7 Best Sheltie Rescues
---
Shetland Sheepdogs were originally bred as herding dogs. They had to be energetic and intelligent to do that job. These days, Shelties are mostly family pets. Many new Sheltie owners forget these dogs character still has working traits, which means they are energetic and easily bored. These dogs can be a lot to handle, and many owners don't know what they're getting themselves into.
Unfortunately, a large number of these dogs end up in shelters and Sheltie rescues. Thanks to these amazing organizations, many dogs are successfully rehomed and find new families. If you're looking to get a new family pet, getting in touch with these Amazing Sheltie rescues might be the right step to take.
How to make sure your application is successful?
Sheltie rescues (and other rescues) can have an extensive application process. They might have different requirements from their potential adopters, and you could get easily frustrated if you don't fulfill them. The best possible advice we could give you is - read their requirements carefully. Some Sheltie rescues have age restrictions; they might require you to have a fence or ask for vet recommendations. Be patient, and we are sure you will have a successful adoption application.
One thing to remember is - Adoption is always a good option!
Here are the best Sheltie rescues in the US;
1. Minnesota Sheltie Rescue
The Minnesota Sheltie Rescue is a volunteer-run non-profit dedicated to saving this amazingly fluffy breed. They started helping Shelties in 2003. Since then, they have rehomed more than 800 of these dogs. Dogs in their care live in foster homes, which means they are properly socialized, and the dog's foster parents can tell you all about the dog's character. All their dogs get complete veterinary care and will be sterilized before they go to their new homes.
State: Minnesota
Contact: 612-616-7477
Website: https://www.mnsheltierescue.org/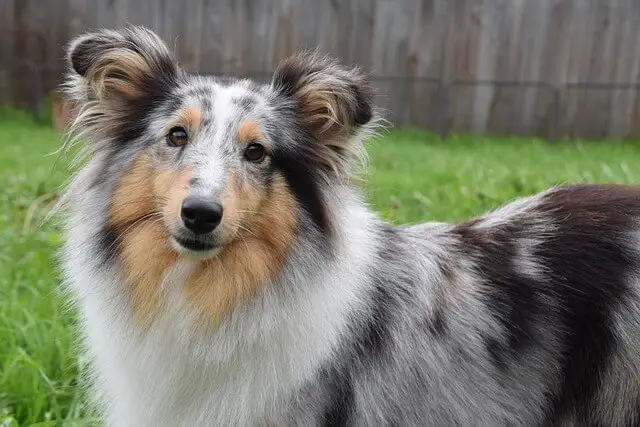 2. NorCal Sheltie Rescue, Inc.
The NorCal Sheltie Rescue, Inc. is based in Northern California. They are primarily focused on saving dogs in that area, but they accept adopters from all over the State. However, the process of adoption will be complicated if you are not close to them. These guys are dedicated to rescuing, rehabilitating, and rehoming Shetland Sheepdogs, and they are fairly successful in doing that. They screen their potential adopters and make sure they match them with the best possible dog.
State: California
Contact: [email protected]
Website: https://www.norcalsheltierescue.org/
3. New England Sheltie Rescue
The New England Sheltie Rescue is a great organization consisting of devoted volunteers. These guys will take in abandoned, neglected, abused, and all Shelties in need. They will even accept dogs that have to be surrendered by their owners. Dogs in their care will get everything they need. The organization will take care of the necessary shots, vet care, and deworming. All dogs will be spayed/neutered before they are adopted. If you live in New England, it is a good idea to get in touch with this Sheltie rescue.
States: Maine, Vermont, New Hampshire, Massachusetts, Connecticut, and Rhode Island
Contact: [email protected]
Website: http://www.pond-house.com/nesheltierescue/index.html
4. South Carolina Sheltie Rescue
The South Carolina Sheltie Rescue is another excellent organization dedicated to saving Shetland Sheepdogs in need. They will never turn away a dog in need of help, and their volunteers will do all they can to find new homes for their dogs. They have a network of foster homes that will assess the dog's character and cater to its needs. They will have a pretty good idea of what the dog's like, which allows them to pair them with the best possible adopter.
State: South Carolina
Contact: [email protected]
Website: https://www.scsheltierescue.com/
5. Mid Florida Sheltie Rescue
If you're looking to adopt a Shetland Sheepdog in Florida, the Mid Florida Sheltie Rescue might be the best place to start. They will accept adopters across the State, and in some cases, even outside Florida. Their dedicated volunteers will do anything they can to get dogs in need back on their feet. Luckily, many generous volunteers dedicate their time, resources, and knowledge about this breed. Even if you're not looking to adopt at the moment, you can help by fostering a dog or donating to their noble cause.
State: Florida
Contact: [email protected]
Website: http://www.midflsheltierescue.com/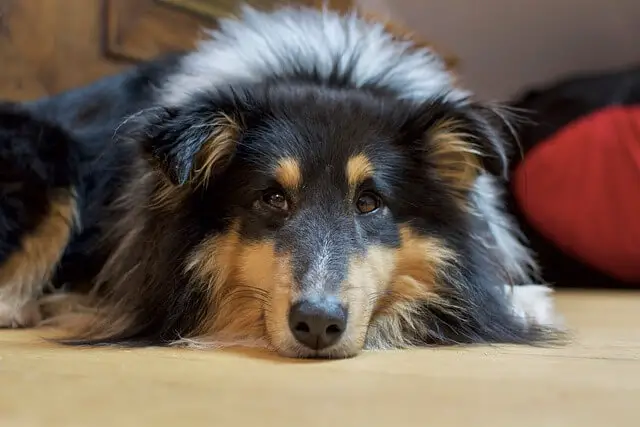 6. Nebraska Sheltie Rescue
The Nebraska Sheltie Rescue works as a network of foster homes. All foster homes are volunteers that know this breed inside and out. These guys take lovely care of rehabilitating dogs and make sure they are completely ready for their new homes. They get a lot of senior Shelties, which are hardest to adopt because they are picked last. They urge future adopters to think about adopting a senior dog.
State: Nebraska
Contact: [email protected]
Website: http://www.nesheltierescue.org/
7. Houston Sheltie Sanctuary
Texas is home to many great dog rescues, so it is no wonder the wonderful Houston Sheltie Sanctuary comes from the Lone Star State. They started rescuing Shetland Sheepdogs in 1998. Since then, they successfully rehomed more than 1.400 dogs in need. They mention they are short on volunteers, and if you're not adopting, you can help this Sheltie rescue by fostering some of their dogs. If you are looking to adopt, simply fill the adoption form, and someone from their organization will contact you.
State: Texas
Contact: +1 281-859-0146
Website: https://www.houstonsheltiesanctuary.com/
World Dog Finder team