Pug Rescue - Top Places To Adopt a Pug
---
The Pug is a charming small companion dog breed that originated in Ancient China about 2.000 years ago. Even then, these dogs made fantastic companions. They were made even more popular across the US when a talking Pug appeared in the "Men in Black" movies. These tiny companions have large characters, but the breed encountered some problems.
A lot of inbreeding and unsafe breeding practices made them prone to different diseases. Many of these dogs have breathing difficulties, so it is crucial you look for a dog from a reputable breeder. If that is not an option for you, you can always adopt one from a Pug rescue.
Different Pug rescues are dedicated to saving this breed. They work with shelters across the US. Their volunteers foster and rehabilitate these dogs until they are ready for new homes. If you're looking for a Pug, one of these Pug rescues might be a great place to start.
Here are some of the best Pug rescues in the US;
1. Pug Rescue of New England
The first organization on our list is the Pug Rescue of New England. We decided to start with them because they cover a large area, and there are plenty of Pug lovers there. This rescue is based on foster homes, and dogs in their care are vaccinated, spayed/neutered, and provided with necessary vet care. Even if you're not adopting, you can support their charitable work through donations or merchandise pages.
States: Connecticut, Maine, Massachusetts, New Hampshire, Rhode Island, and Vermont
Contact: [email protected]
Website: https://pugrescueofnewengland.org/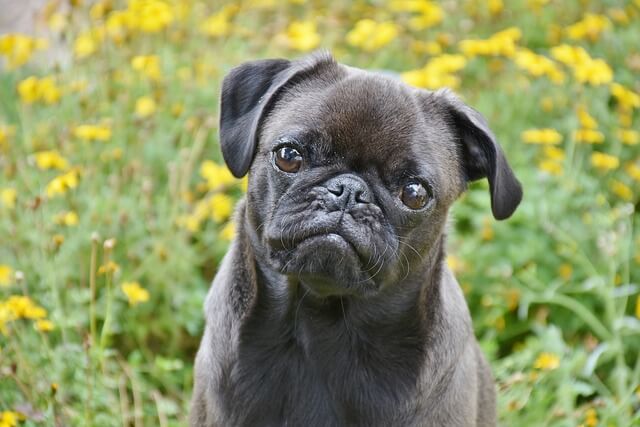 2. Compassionate Pug Rescue
Compassionate Pug Rescue, or CPR, works mainly in Florida. To adopt from them, you have to be at least 21 years old. They foster the dogs in their care, and while the dogs are there, they get all the necessary veterinary attention. They will provide support to their potential adopters and make sure that the dogs are paired with the best possible candidates. There is a small adoption fee, so keep that in mind when getting in touch with them.
State: Florida
Contact: [email protected]
Website: http://compassionatepugrescue.com/
3. Tiny Paws Pug Rescue
If you live in California and are looking for a new family member, the Tiny Paws Pug Rescue might be an excellent place to start. Like many other rescues, these guys are fostering dogs and making sure they are ready for their new homes. They will educate the general public about these dogs to ensure the Pug-loving community gets the word out. Plus, they offer full support to their new adopters and will make sure to help you throughout the adoption and raising your Pug.
State: California
Contact: [email protected]
Website: https://www.tinypawspugrescue.org/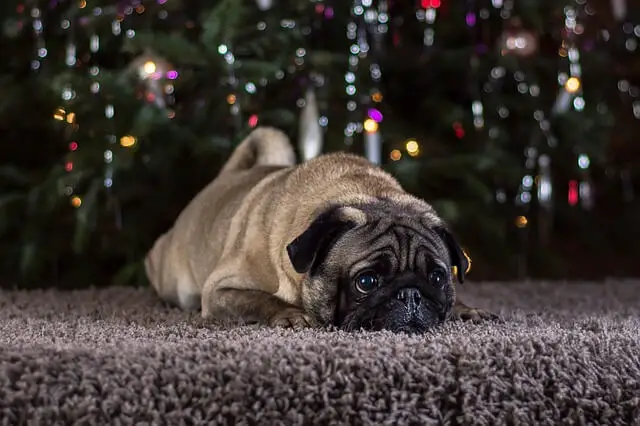 4. Midwest Pug Rescue
Another great Pug rescue that covers a large area is Midwest Pug Rescue. These guys have a lengthy screening process. Through that process, they want to make sure they connect their dogs with the best possible candidates. The organization will require a home visit, so make sure you're prepared for that. If you are interested in this organization, follow them on their social media channels. They post videos and live fees for their potential adopters.
States: Missouri, Kansas, Iowa, Nebraska, and Minnesota
Contact: [email protected]
Website: http://midwestpugrescue.org/
5. Pug Planet
Pug Planet is dedicated to helping neglected and abused Pugs. They are located in New Jersey, so getting in touch might be a great starting point if you're from there. Dogs in their care are carefully screened, and their volunteers do a wonderful job rehabilitating them. A great thing about Pug Planet is that they work with different rescues out of their State. Even if they don't have a dog for you, chances are, they know an organization that does.
State: New Jersey
Contact: [email protected]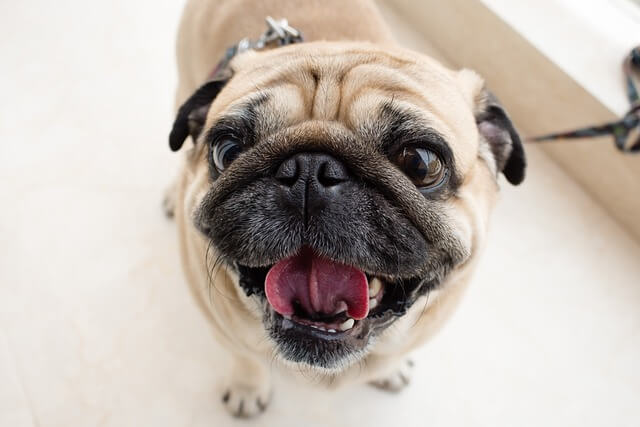 6. DFW Pug Rescue Club, Inc.
If you're from Texas, you might want to look into DFW Pug Rescue Club, Inc. These guys have been saving Pugs since 1996, and their motto is "No Pug left behind." These guys are one of the largest Pug rescue organizations in the US. Since their beginning, they successfully rehabilitated, fostered, and rehomed thousands of dogs. They have an impressive record that not many rescues can come close to. If you're looking for a Pug in Texas, chances are they are the right address to go to.
State: Texas
Contact: [email protected]
Website: https://www.dfwpugs.com/
7. Pacific Pug Rescue
The Pacific Pug Rescue is another organization that covers a fairly large area. They are focused on saving Pugs from Oregon, Southwest Washington, and Idaho. These guys take fantastic care of their dogs. They will provide complete vet care, from vaccinations to dental. Most of their foster homes are located in Portland, so you might have to take a road trip and meet the Pug the organization paired you with.
States: Oregon, Southwest Washington, and Idaho
Contact: [email protected]
Website: https://www.pacificpugrescue.org/
Keep in mind - Dog adoption is always a good option!
World Dog Finder team