Labradoodle Rescue - Where to Adopt a Labradoodle?
---
The popularity of the Labradoodle is widely known. These popular designer dogs are a perfect blend of Poodles and Labradors, and share many characteristics with their parent breeds. However, despite the high demand for these dogs, some end up in rescues and shelters. Luckily, there are many Labradoodle rescues trying to rehome, rehabilitate, and save these dogs from abuse and mistreatment. If you are looking to adopt a Labradoodle from a rescue, here is what you should know.
Why do Labradoodles end up in rescues?
Whenever a breed, or in this case a designer breed, is very popular, puppy mills and irresponsible breeders take advantage of the situation and use dogs exclusively for production. Many of them are mistreated and kept in horrible conditions. Labradoodle rescues save dogs from puppy mills and give them another chance in life.
If you are looking for a Labradoodle and want to adopt one, you should probably read as much as you can about them. Check out this article - Labradoodle, a popular crossbreed. If you are adamant about adopting this crossbreed, check out one of these Labradoodle rescues;
1. Delaware Valley Golden Retriever Rescue
This might sound weird because they have "Golden Retriever" in their name, but this rescue also helps Goldendoodles and Labradoodles. This is a non-profit organization that will never turn its back on dogs in need. They will help as many dogs as they can, and since their beginning in 1993, they have rehomed nearly 6.000 dogs. If you live in the State of Delaware and looking for a Labradoodle, you should give these guys a serious thought.
State: Delaware
Contact: [email protected]
Website: https://dvgrr.org/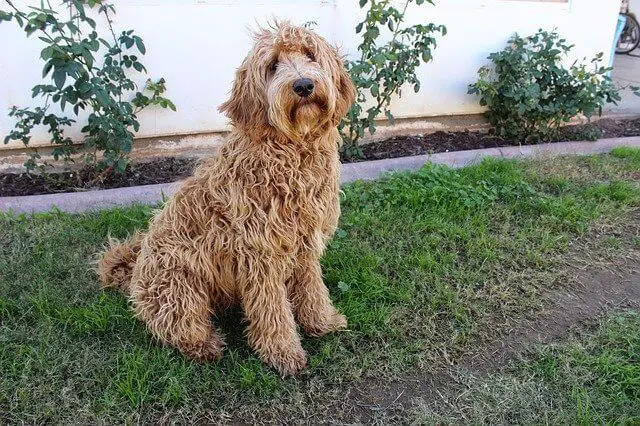 2. IDOG Rescue
IDOG stands for International Doodle Owners Group, and they are dedicated to helping Goldendoodles and Labradoodles. This Labradoodle rescue is located in Texas. If you are looking to adopt a Doodle in Texas, you should get in touch with this group. While they might be located in Texas, they have connections all across the US. Their connections allow them to move and react quickly, so if you apply and are willing to pick up a dog, these guys can find you a dog pretty quickly.
State: Texas
Contact: [email protected]
Website: https://www.idogrescue.com/
3. Poodle and Pooch Rescue of Florida
Like their name says, these guys are not entirely focused on Labradoodles, but they will help all dogs in need. Since their rescue efforts are focused on Poodles, their paths often lead them to Labradoodles in need. All their rescue dogs are fostered with volunteer families, so you can be sure they are housetrained and on their way to re-learn how to be a good family dog. These guys do a fantastic, job and you should contact them if you are looking to adopt a dog.
State: Florida
Contact: [email protected]
Website: https://poodleandpoochrescue.org/
4. Labs and More
Labs and More is a rescue from California. Even though they are not entirely focused on Labradoodles, they often have to rehome and save them. If you live near San Diego, you should give them a call and ask if they have a rescued Labradoodle available. This is a non-profit that has already helped more than 12.000 dogs. They have many volunteers ready to foster and get the rescued Labradoodles back on their feet.
State: California
Contact: [email protected]
Website: https://labsandmore.org/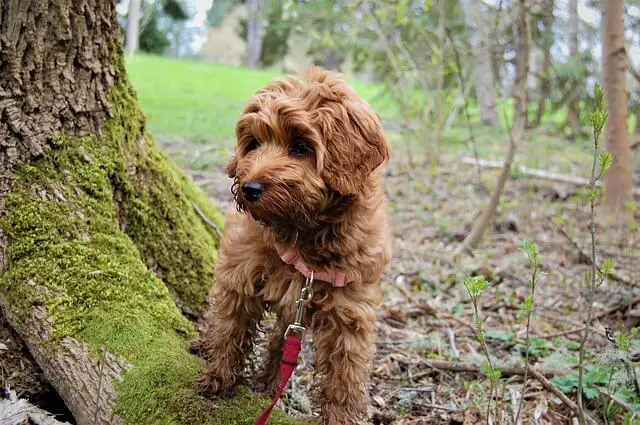 5. Doodle Rescue Collective Inc.
The Doodle Rescue Collective Inc. is the original Doodle rescue, and they have been rescuing Labradoodles and Goldendoodles since 2005. Since their beginning, they have helped more than 4.000 Doodle dogs find new families and recover from abuse and mistreatment. They are a volunteer network that spans across the US, so chances are, there are some Labradoodle rescues near you.
State: All across the US
Contact: [email protected]
Website: http://doodlerescueinc.ning.com/
In conclusion
Adopting a Labradoodle can be tricky. This is a popular designer dog breed, and the demand for these dogs is pretty high. We would advise you to go for adoption since designer breed dog breeding is not controlled, and there are many breeders that use sick dogs for breeding. If none of these Labradoodle rescues have available dogs, you can try Poodle rescues and check with them.
World Dog Finder team