Bernese Mountain Dog Rescue Information
---
Bernese Mountain Dogs are one of the most popular dog breeds in the world. These large adorable dogs make fantastic family pets. Some dog owners decide they want a Bernese Mountain Dog, but they cannot purchase a dog or are against it. One of the best ways to get a Bernese Mountain Dog without paying for them is getting in touch with a Bernese Mountain Dog rescue.
Is there anything wrong with Bernese Mountain Dog rescue dogs?
There are different reasons a Bernese Mountain Dog ends up in a rescue organization. Sure, these dogs can have behavioral or developmental issues, and their previous owners decided not to deal with them. However, dogs can end up in rescues for many reasons.
The most common reason dogs end up abandoned is relocation. Their previous owners might have to move, and moving their dog might be too complicated. Sometimes, dog owners can't handle the issue of barking, and they have to give up their dog because their neighbors pressure them. It is essential to know that there is nothing wrong with dogs from rescue organizations. If you put in some effort, you will end up with a great dog that will make a fantastic family pet.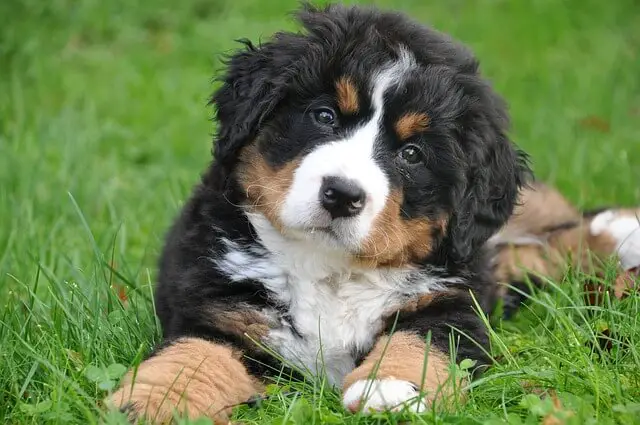 Bernese Mountain Dog rescue
There is one thing that you should keep in mind - dogs that end up in rescues usually don't come from reputable breeders. A reputable breeder would never allow their dogs to end up in a rescue. We personally witnessed numerous times breeders took back dogs that come from their kennel. They will take care of the carefully bred dog and might even use the dog for further breeding.
However, you can never be too sure and know exactly what you're going to come across. You have to get in touch with a Bernese Mountain Dog rescue and see what dogs they have and what dogs might need a new home. Who knows, you might even find a dog that has an excellent pedigree.
Things to look for in rescue Bernese Mountain Dogs
If you decided to look for your dog in a Bernese Mountain Dog rescue organization, there are a few things to look for and keep in mind. Getting a rescue dog is a process, and don't get discouraged if you don't find what you are looking for in the first phone call. Here are some helpful tips to keep in mind;
Not all rescues will have available dogs immediately. There might even be Bernese Mountain Dog mixes for adoption. You might have to go through a few rescues before you find the perfect candidate.
Bernese Mountain Dog rescues are dedicated to helping this one particular breed. Some rescues help all dogs, so they might be an excellent place to look at.
You can never be absolutely sure if you have a pureblooded Bernese Mountain Dog from a rescue. A great thing to do is a genetic test. While it might not matter which breed you save, but genetic tests can tell you a lot about your future dog's health. There are specific health issues connected to Bernese Mountain Dogs that you should look out for.
You can read all about the Bernese Mountain Dog here - BMD breed profile.
Here are some of the best Bernese Mountain Dog rescue organizations you can look at;
1. Bernese Mountain Dog Club of America
This might not be a rescue, but they will surely know how to point you in the right direction. This is the main club for this breed in the US, and they are connected to BMD breeders all over the country.
You can contact them HERE.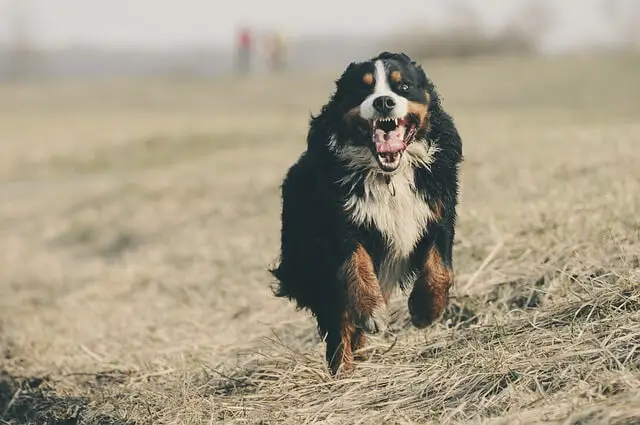 2. NorCal Bernese Mountain Dog Rescue
State: California
Contact: Contact form
This Bernese Mountain Dog rescue is based in California. A great thing about them is that they require potential adopters to pass a home test before adoption. They make sure their dogs go to the best possible homes and families.
3. Arizona Bernese Mountain Dog Rescue
State: Arizona
Contact: [email protected]
This rescue organization is focused on helping rehabilitate Bernese Mountain Dogs and find them their new forever homes. Plus, all dogs in their care are spayed and neutered, so that is one thing new owners don't have to worry about.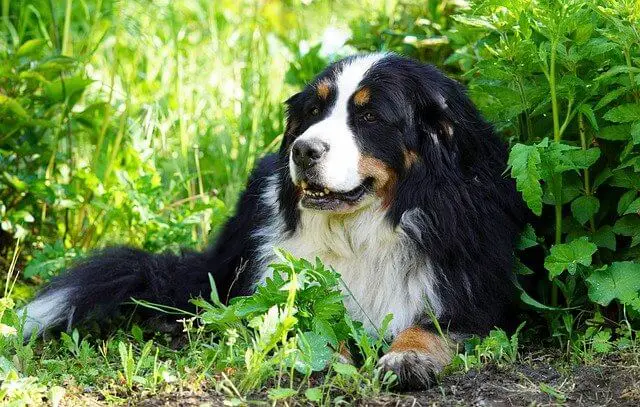 4. Bernese Mountain Dogs of the Rockies
State: Colorado, Wyoming, Montana
Contact: BMDCR website
This rescue has limited resources, but they manage to place around 20 dogs each year. All dogs in their care are spayed and neutered, and they will keep your application for 6 months until you have to file it again.
5. Heartland Bernese Mountain Dog Club
State: Kansas, Nebraska, Iowa, Missouri, Oklahoma, Arkansas
Contact: [email protected]
The Heartland Bernese Mountain Dog Club's rescue chair is Kathy Berge, and if you want a rescue Bernese, you will have to contact her. This club specializes in this breed, so if you are looking to adopt or rescue a Bernese and you are from one of these states, getting in touch with Kathy is a great idea.
World Dog Finder team