Cockapoo Rescue - Places, Sources & Info
---
There is no denying crossbreed dogs like the Cockapoo are adorable as hell! However, their breeding is not fully regulated. Some basic things are not fulfilled when it comes to crossbreeding. The most important and vital issue is the lack of proper documentation.
There is no reason why a healthy Cocker Spaniel and a healthy Poodle cannot produce healthy puppies. Unfortunately, there is no way of knowing if a Cockapoo's parents are actually healthy. Dog breeders breeding crossbreeds often use these murky waters to produce and breed sub-pair dogs for extra money.
We can give you the best possible advice to look into Cockapoo rescue sources where some of these dogs might need new homes. We cannot justify buying dogs without pedigrees. The same issue is with pureblooded dogs; you should never buy a puppy without pedigrees. People who do not follow standard breeding procedures are doing more harm to dogs than helping them. More often than not, people that get their dogs for cheap end up paying a lot for veterinary care and emergencies.
Cockapoo rescue
Finding a Cockapoo dog that was carefully bred might be difficult. If you cannot find a breeder with excellent breeding practices, you shouldn't get a Cockapoo. Another thing you should know - breeders that breed great pureblooded dogs with championship lines would never give their dogs for crossbreeding. So even if a breeder tells you they have prized dogs, you should know they might be lying to drive the price up.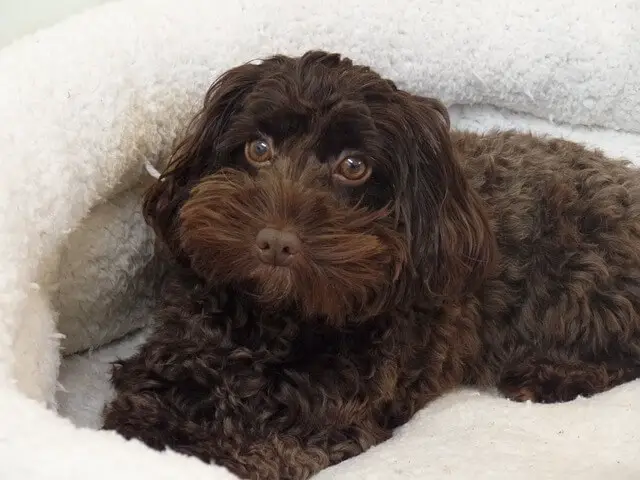 The best possible thing you could do if you want to get a Cockapoo is to rescue one. There are great online resources that are dedicated to helping Cockapoos find new homes and families. The closest Cockapoo rescue might be just a few clicks away, and you might find the ideal dog for you and your family.
Things to know when looking for Cockapoo rescues
If you have your heart set on Cockapoos, you might be surprised and frustrated to learn they won't be so easy to find. Most rescues are not focused solely on helping Cockapoos but rather helping all dogs they can. Here are a few things to keep in mind when looking for a Cockapoo;
Most of the rescues on our list will have different Poodle mixes listed for adoption. You should have patience, and you might have to go through a few rescues to find a Cockapoo.
It is sometimes impossible to tell which breeds are actually responsible for the small dog in the shelter. Without taking a genetic test, it will be nearly impossible to know if you found a dog that is 50% Poodle and 50% Cocker Spaniel. Luckily, there are some affordable genetic tests you can look into. Check out this article - Best DNA tests.
Poodle rescue is a great source. Many Poodle puppies get abandoned because an unplanned pregnancy occurred. It is a good idea to check Poodle rescues for Cockapoos.
Here are some of the best sources for Cockapoo rescue;
1. Arizona Poodle Rescue
The Arizona Poodle rescue is active since 2003. They have dedicated their rescue efforts to Poodles and Poodle mixes. If you are looking for a Cockapoo rescue, this might be a great place to start. However, it is located in Arizona, so you might not be close to it.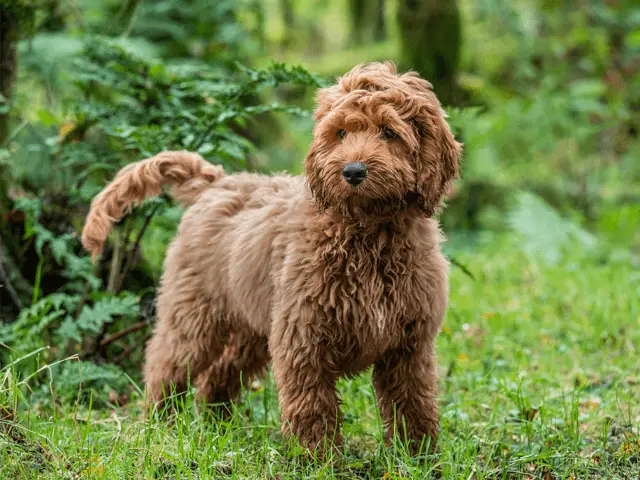 This is a volunteer group that has developed quite a good reputation when it comes to helping Poodles. In fact, they are recognized as the go-to rescue for all Poodles in their county. Arizona Poodle rescue might have Cockapoos, and they will spay/neuter them and offer health advice whenever you need them.
Cockapoo rescue contact information
Address: Maricopa, AZ, 85138
Website: Arizona Poodle Rescue
Email: [email protected]
2. Doodle rescue collective Inc.
Another great resource you can use to find a Cockapoo rescue is the Doodle rescue collective inc. They might have a primary focus on helping Labradoodles and Goldendoodles. Still, they will not turn down dogs in need of rescue. They specialize in Poodle mixes, and Cockapoos fall under that category.
The best thing about this site is that it really is a collective, and most of these sites we will mention can be found here. Not all states have Poodle or Cockapoo rescues, so having such a helpful thing is a real advantage.
Doodle rescue collective contact information
Doodle rescue collective website
3. Mid-Atlantic Poodle Rescue
The Mid-Atlantic Poodle Rescue is another volunteer group that loves helping Poodles and Poodle mixes. Cockapoo rescues are a part of their focus, and they will help all Cockapoos find new families and homes. This rescue organization doesn't have a facility or a shelter, so they place their dogs across different temporarily foster homes across the state, but mainly in Baltimore.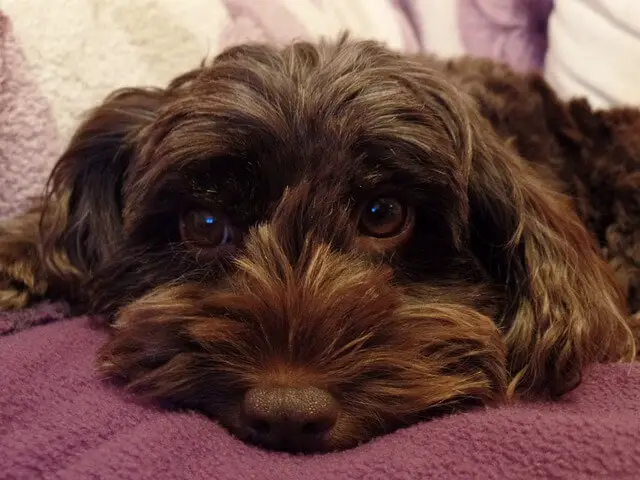 These guys really take care of their rescue dogs. They will carefully select where their Cockapoos will be placed, and they will have some requirements from you. They will ask for things like a securely fenced yard and no electric fences. The Cockapoo rescues are all dewormed and have been regularly vaccinated.
Mid-Atlantic Cockapoo Rescue contact
Address: Maryland, Pennsylvania, Virginia
Website: Mid-Atlantic Poodle Rescue
Telephone: 410-963-0079
Email: [email protected]
4. Texas Cockapoo rescue
If you live in Texas and you are interested in getting a Cockapoo rescue dog, there are two great options you should look into. The first one is Poodle Patch Rescue, and the second is Doodle Rock Rescue. Both are dedicated to helping Poodles and Poodle mixes. The first one is situated in Texarkana, and the second is in Dallas. All the volunteers and rescuers had nothing but the best to say about them, and if you are looking for a Cockapoo in the Texas area, they might be a great place to start.
Cockapoo rescue contact information
Address: Texarkana, TX
Website: Poodle Patch Rescue
Telephone: 903-244-9137
Email:[email protected]
Address: Dallas, TX
Website: Doodle Rock Rescue
Telephone: /
Email: [email protected]
World Dog Finder team