Top 4 Havanese Rescue Organizations
---
The Havanese is an adorable little companion breed that has captured the hearts of dog owners around the globe. These adorable lapdogs are very popular, but some of them, unfortunately, end up in shelters or need to be rehomed. The good news is - some Havanese rescue organizations are doing all they can to rehabilitate and save Havenese dogs from mistreatment and abuse. If you are interested in adopting one of these dogs, here's what you should know.
Why do Havanese end up in rescues?
Most dogs in shelters end up there through no fault of their own. You might be surprised that the main reason dogs are in shelters is - owner's death or inability to take care of their dogs. Some owners get injured and cannot fulfill their dog's needs anymore, and the most humane thing they can do is rehome their dog.
Not all owners have close friends or family members ready to take on the responsibility of being a dog owner. The next best thing to do is get in touch with a Havanese rescue or a shelter and ask for their help. Many pureblooded, show-quality dogs end up there, and if you are looking for a Havanese, you might find one there.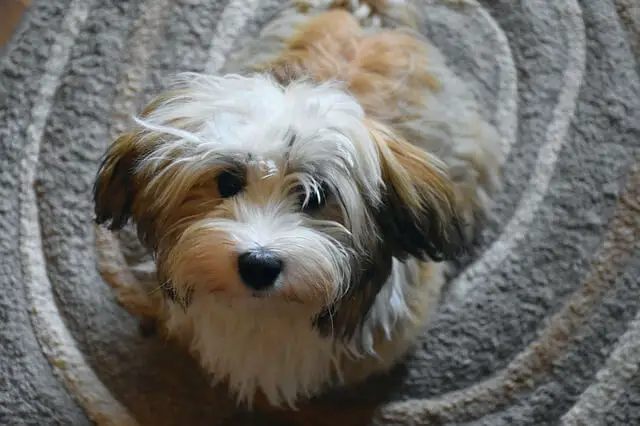 Havanese rescue organizations
Unfortunately, there aren't many rescues dedicated strictly to the Havanese breed. That isn't necessarily a bad thing. It means that most Havanese are safe and sound still with their owners. Plus, the breed is not as popular as Poodles or Labradors. Still, if you are adamant about saving, fostering, or adopting a Havanese, you could start looking at some of these Havanese rescues;
1. Havanese Club of America
The Havanese Club of America is not technically a rescue, but they are the breed's parent club. They are responsible for the breed standard and have many Havanese breeders under their wing. If anybody might know of Havanese rescue dogs coming from breeders, it will be the official breed club. They don't have an official rescue program, but they work very closely with the Nr. 2 on this list. It is also the only Havanese rescue the Club supports.
State: All across the US
Contact: https://www.havanese.org/about/officer-contacts/26-president
Website: https://www.havanese.org/
2. Havanese Rescue Inc.
The Havanese Rescue Inc. is the only organization the official breed club supports. This is a rescue completely dedicated to helping these adorable lapdogs. It is a non-profit that dedicates its time to saving, rehabilitating, and rescuing Havanese in need. Havanese Rescue Inc. depends entirely on donations and volunteers, so adopting a dog from them will really help. You can get in touch with them and see if you are an eligible adopter. Who knows, they might have your next dog waiting for you.
State: Ohio
Contact: https://www.havaneserescue.com/contact
Website: https://www.havaneserescue.com/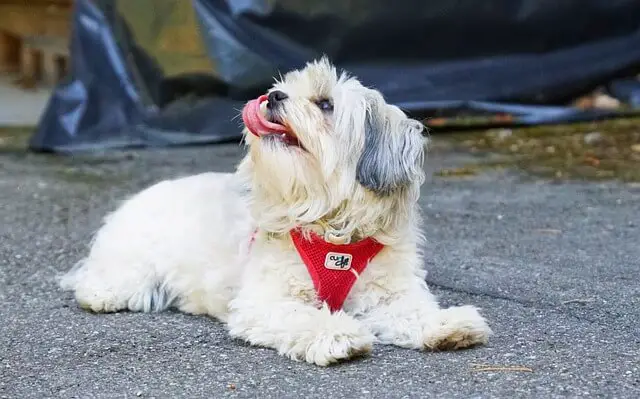 3. Havanese Angel League Organization for Rescue
The Havanese Angel League Organization for Rescue is another non-profit dedicated to saving Havanese. All of their available dogs are already in foster homes where they are being trained and cared for. Once you adopt a dog, you can be sure they are already housebroken and socialized. Most of their dogs come from puppy mills, and you will be doing a noble thing by getting in touch and saving a dog.
State: Illinois
Contact: [email protected]
Website: https://www.rescuedhavanese.org/
4. HavaHeart Rescue
HavaHeart Rescue is a Havanese rescue that will save all dogs they can. They started by rescuing Havanese, but pretty soon, they realized they cannot turn away any dog in need. You can find pureblooded and mixed Havanese in their care. Plus, who knows what dogs you might encounter and fall in love with. If you're from Missouri and looking to adopt a Havanese, you might want to look here first.
State: Missouri
Contact: https://havaheartrescue.org/contact/
Website: https://havaheartrescue.org/
World Dog Finder team