How To Choose The Best Dog Water Bottle?
30.09.2022.
Every product and service on World Dog Finder is independently selected by our editors, contributors, and experts. If you purchase something through our links, we may earn a referral fee. Learn more
---
No matter if you own an adventurous or a lap dog, there will come a moment when you will have to go on a trip with your dog. Many dog owners often forget about the importance of dog water bottles. Wherever you go with your dog, you must ensure clean and fresh water for him. This is true throughout the year, but especially during hot summer days.
Dogs can quickly become dehydrated and experience many health problems, so you must always carry a water bottle with you.
You can't simply grab the first one when choosing the best water bottle for your dog. You will have to consider some things to provide him with the best water bottle for his needs. Different dogs will need different water bottles and were are here to teach you what you must consider before buying one for your pooch.
How to choose the best portable dog water bottle?
There are many different water bottles to choose from on the market. Depending on your dog, you must find the one that best suits his needs. This is what you have to take into consideration.
1. Size
There are many different sizes of portable dog water bottles, and you will have to choose the right based on the size of your dog and the amount and time of your activities with him. As you may think, a smaller dog will need a smaller water bottle, but you must know when you will use it because even if you own a smaller dog, if you are planning an activity for a few hours, we recommend buying a bigger one.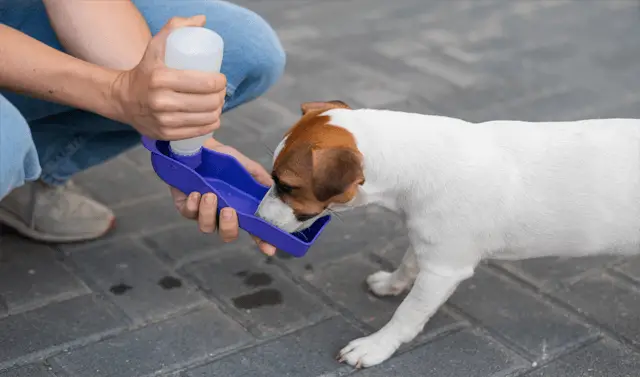 RELATED: Dehydration in Dogs - Signs & Prevention
2. Durability of bottle
You don't want to buy a new water bottle every month. Durability is important when you choose the best bottle for your dog. Most water bottles are made from plastics, but you can also find them in stainless steel and silicone. If you travel a lot with your dog, it is better to buy a pricey one to ensure it will last.
Note that stainless steel bottles are heavier for you to carry, and plastic is cheaper but not as durable as stainless steel bottles. Silicone bottles could be right for you, but you must know they will get dirty quickly.
3. Additional features
Most portable dog water bottles come with a bowl or a cup for your dog to drink. It is also important that the bottle can control the amount of water that comes out. That way, you can ensure that you don't waste clean water.
RELATED: How Much Water Should a Puppy Drink Daily?
4. Filtering
Some bottles offer to filter water. If you know that you are going to areas with no clean water, this may be the best option for you. This will ensure that no matter where you find yourself with your dog, you can provide him with fresh and clean water.
Best portable dog water bottles
Now that you know what you should consider before choosing the best water bottle for your dog, here are our recommendations that may work for you.
MalsiPree dog water bottle is our best overall pick. This water bottle is perfect for hiking and traveling. All unused water can easily be pushed back into the bottle. With this special design, there is no room for leakages, and you will not waste any more water.
This water bottle is made of high-quality materials that will provide safety for your dog while he uses this bottle. This bottle allows you to have a decent capacity of water while also not taking up a lot of space.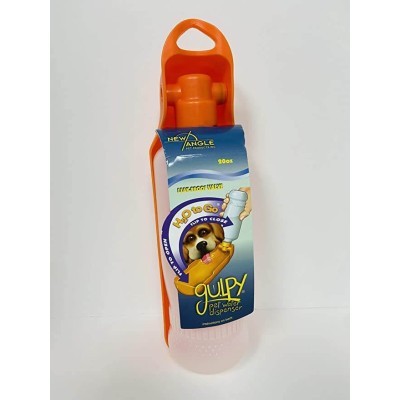 The Gulpy water bottle is one simple and easy-to-use bottle that your dog will love. It has an affordable price, and you can choose a bottle in a variety of colors. This water bottle is one of the most used water bottles in the world. It is easy to use and perfect for outdoor walks or runs.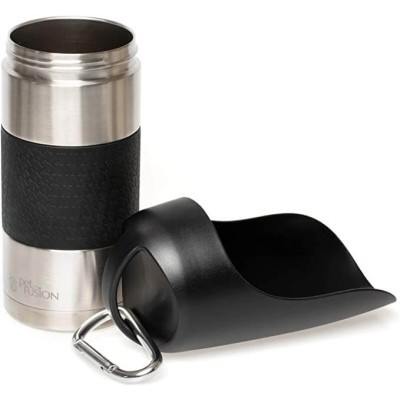 PetFusion water bottle earns the title of the best design. This water bottle is very easy to use, and the stainless steel will keep the water cooler for more than 8 hours, making it perfect if you are gone for longer period of time. This is a great bottle for traveling or different outdoor activities. A silicone hand grip will allow you to hold the bottle better, even if you have wet hands. It is a dishwasher safe.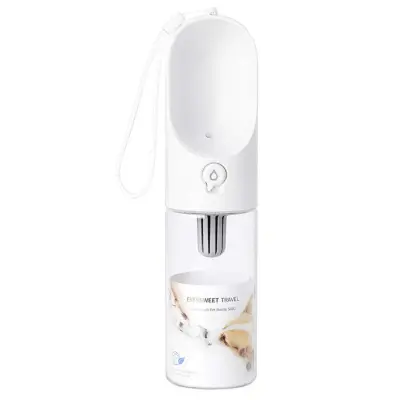 Petkit dog water bottle is unique because it contains a filter that removes residual choline from the water. It is very easy to use, and the water flows into the bowl only by pressing the button. The great thing about this portable water bottle is that it doesn't need an external bowl since it contains a bowl attached to it. Parts of this bottle are detachable and very easy to clean.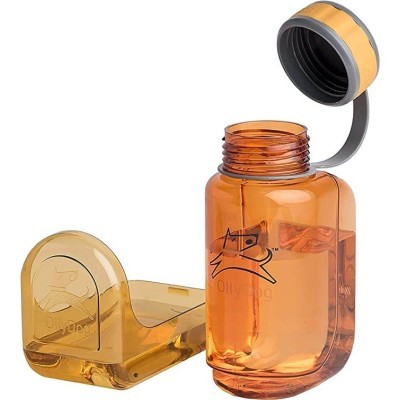 OllyDog OllyBottle is a functional water bottle made from non-toxic materials from which dogs will love to drink. This water bottle is dishwasher safe and has two capacities, 1l and 600ml. Depending on your dog's size, you can choose the smaller or bigger one.
Conclusion
Choosing the right dog water bottle is essential if you love traveling and always take your dog with you. No matter where you go, you must ensure that your dog doesn't become dehydrated since dehydration could lead to serious problems. Our recommendations can help you with your decision on what is the best water bottle for your dog.
World Dog Finder team