The Best 10 Dog Movies
---
People have been fascinated by dogs for more than 20.000 years, and our strong bond influenced both species' development. Dogs have been on our side for a very long time and are always here when we need comfort or a cuddling buddy.
For dog owners, the success of dog movies is no surprise. We are lucky enough to witness our best four-legged friends every day, and we love watching movies that star dogs. From action and adventure to heartbreaking movies that will make you cry, there is nothing better than watching dogs with a great story.
Dogs have been featured in movies from different genres, and each and every one of the movies on this list will blow you away. We included films and cartoons that are suitable for children and adults.  Here is a list of our 10 best dog movies.
10. Homeward Bound: The Incredible Journey
The movie "Homeward Bound: The Incredible Journey" is a remake of the 1963 classic movie "The Incredible Journey." This 1993 movie features Chance, an American Bulldog that is a  lovable misfit, Shadow, a Golden Retriever, and Sassy, a Himalayan cat. The movie follows the three animal friends to find their owners who had to leave them on a farm. Along the way, they have to cross rivers and woods where they encounter different animals, adventures, and perils.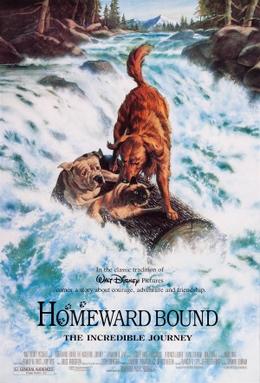 9. Cujo
Based on a book written by Stephen King, Cujo is not for everyone. Be careful not to show this movie to young children because it will remain with them for a while. Cujo is a Saint Bernard that was bitten by a rabid bat. The dog tries to fight the infection but eventually, it drives him mad. This movie is a Stephen King classic and has all the elements one might expect of a Stephen King movie. "Cujo" has different characters going through challenging phases in life, and if you are a dog movie lover, this is a must-see.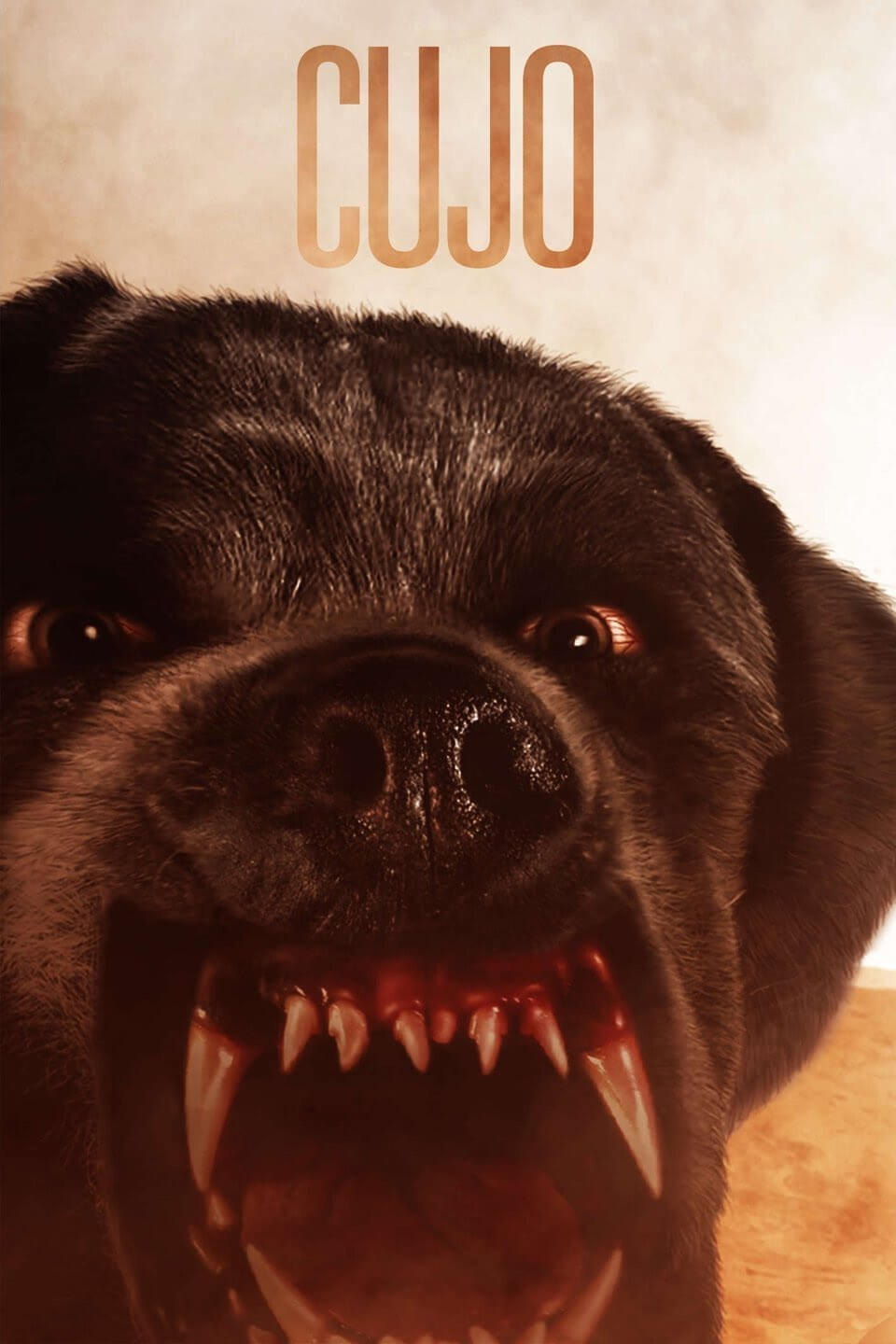 8. Show dogs
"Show dogs" is a movie from 2018 that follows our main character, Max, a Rottweiler K-9 officer that has to go undercover and help his partner stop an animal smuggling ring. It is an action-comedy that stars big Hollywood names like Will Arnett, Stanley Tucci, Chris "Ludacris" Bridges, Gabriel Iglesias, Shaquille O'Neal, singer/actor Jordin Sparks, and many more. It is a fun dog movie for the whole family to watch and has a unique appeal to both kids and adults.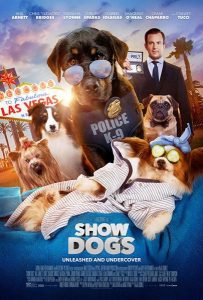 7. Lassie
Lassie is one of the most famous names in the dog world. This 1994 classic features a beautiful Rough Collie called Lassie. Lassie is a female dog that got adopted by her family on a farm. After his mother's tragic death, Matt (our main character) convinces his father to start a sheep farm. Their neighbor is a wealthy sheep farmer that will do everything he can to stop them from realizing their late mother's dream. He manages to kidnap Lassie and the sheep, but the dog escapes and reunites with her family. Lassie is a classic dog movie that all dog owners love and know.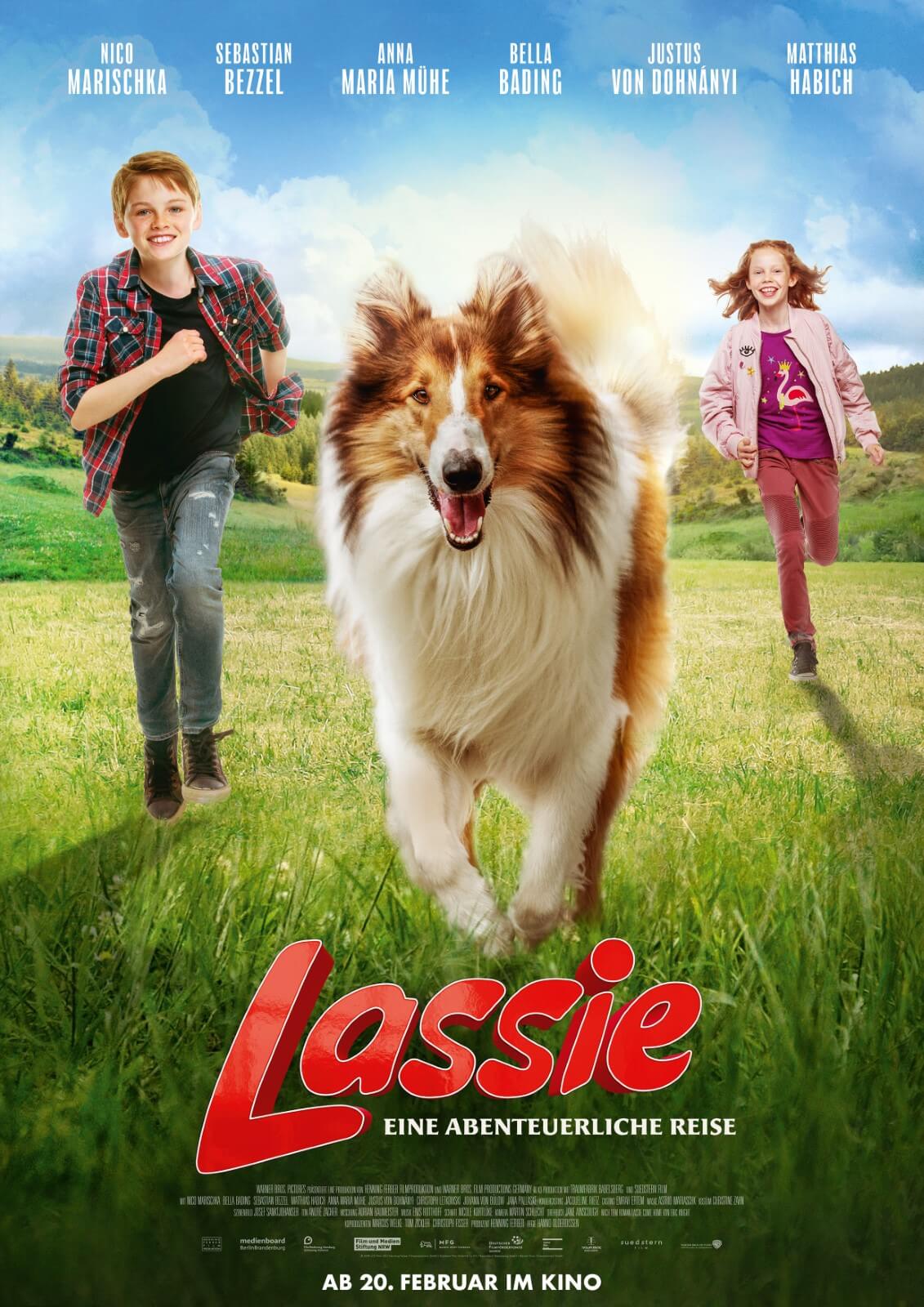 6. Bolt
"Bolt" is a 2008 animated dog movie that stars Miley Cyrus and John Travolta, and the main plot follows Bolt, a dog movie star that thinks he has superpowers in real life. This action-comedy is a Disney movie that started their "Revival." Bolt is a White Shepherd adopted by an 8-year-old girl Penny. After a while, they create a hit TV shows where Bolt is led to believe that he is saving Penny from dangers with his superpowers. A string of bad luck brings Bolt to New York, where he picks up the company of a feral cat that helps him get back to Penny. This action-packed animated movie was nominated for the Academy Awards and Golden Globes.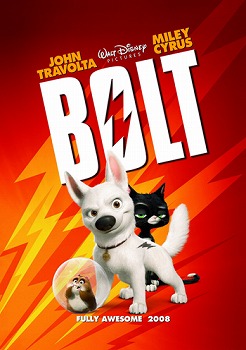 5. Lady and the Tramp
"Lady and the Tramp" is a 1955 animated Disney movie that instantly became a classic. This movie features beautiful art and incredible music pieces that most of us dog lovers know. This movie was produced by Walt Disney himself and is celebrated as one of the best animated Disney movies of all time. The movie follows the adventures of Lady (a Cocker Spaniel), Tramp (a mutt), and their unlikely falling in love. The movie also features a Bulldog, Pekingese, Scottish Terrier, Bloodhound, a Siamese cat, and a beaver.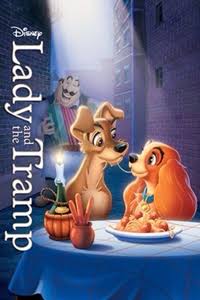 4. Beethoven
"Beethoven" is a 1992 family-comedy movie about a lovable Saint Bernard called Beethoven. After a puppy escapes the pet shop thieves, he sneaks into the Newton family house, where a reluctant father doesn't want a dog. Still, the family decides to adopt Beethoven nonetheless. Beethoven helps the children overcome their fears and problems, and after the family visits an unethical vet, the family gets tricked into giving up the dog. This classic, happy ending movie is a must-see for all dog lovers, especially if you are a fan of Saint Bernards.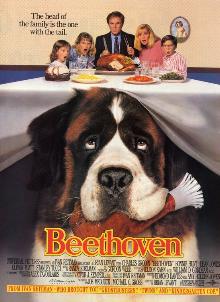 3. 101 Dalmatians
The 1996 adventure-comedy movie is another Disney movie classic that features huge Hollywood names like Glen Close, Jeff Daniels, Hugh Laurie, etc. This is a remake of the 1961 Disneys animated movie with the same name. The movie follows our main character Pongo and Perdy (Dalmatians), and their family. After having 15 puppies, Pongo and Perdy have their puppies stolen by Cruella de Vil, an evil fashion designer that is Perdy's owner's boss. Cruella's goal was to create a coat out of the Dalmatian's fur. Pongo, Perdy, and their owners try to save the puppies along with the 85 already stolen Dalmatian puppies.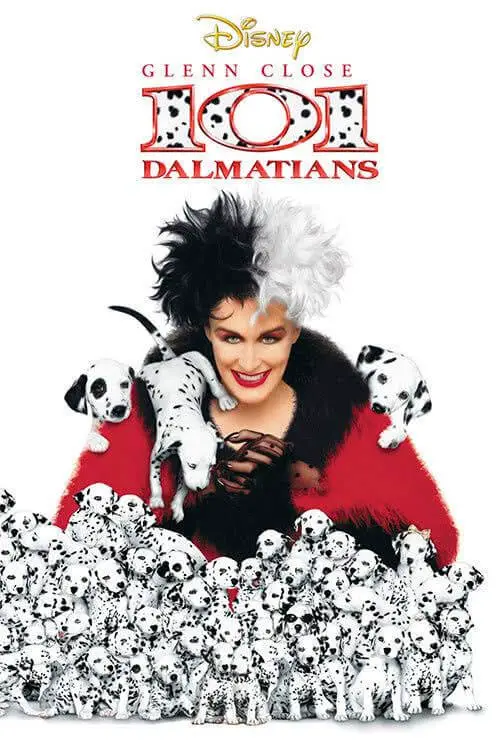 This dog movie was a box office success that even got a sequel and remained one of the most popular Disney movies with dogs.
2. Marley and Me
"Marley and Me" is a comedy-drama that stars Jennifer Aniston and Owen Wilson alongside a beautiful adopted yellow Labrador called Marley. After their wedding, the couple decides to move to Florida, where they both work as news reporters. They start thinking about having a baby, and their friend recommends they get a dog first to "test" their preparedness for a baby. They adopt a Labrador called they named after the singer Bob Marley. Marley turns out to be a difficult-to-handle dog that follows his family wherever they go. The movie follows their life and all of Marley's mischiefs until his last day. This dog movie classic will surely bring tears to your eyes and remain with you for the rest of your days.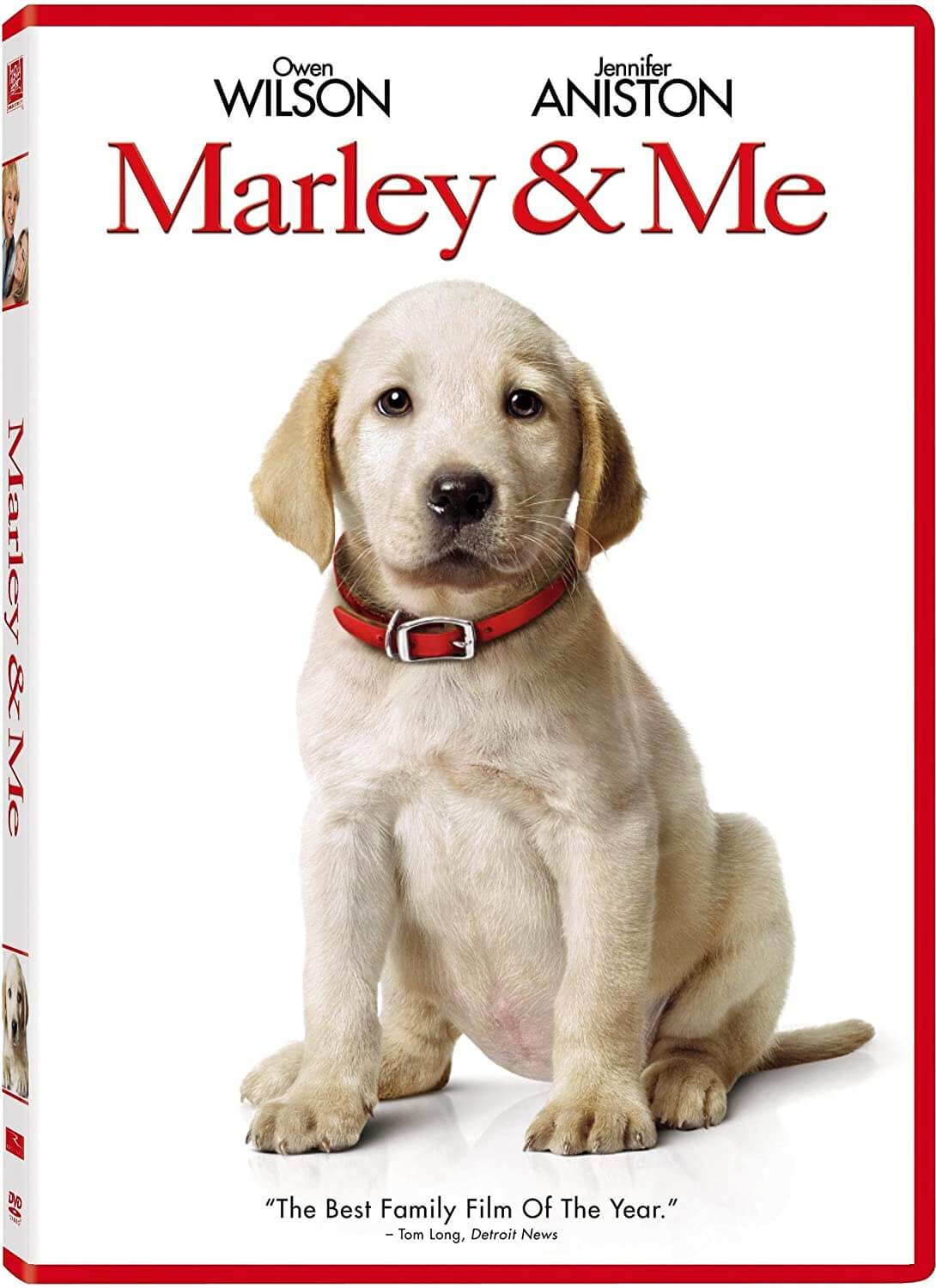 1. Hachi: A Dog's Tale
Surely, every dog owner heard about Hachiko - the most loyal dog in the world. This is a remake of the 1987 Japanese movie "Hachikō Monogatari." The 2009 movie stars Richard Gere and Joan Allen that portray a university professor and his wife. One day the professor finds a lost Akita puppy and decides to adopt the dog. His collegue, a Japanese teacher, tells him that the Japanese character on the dog's collar is number eight, "hachi." Hachiko starts following the professor at the train station every day, and he waits for him when he comes home. One day, the professor suffers a stroke, and he never returns to the station. Hachiko, being so loyal, returns to the station every day and waits for the professor.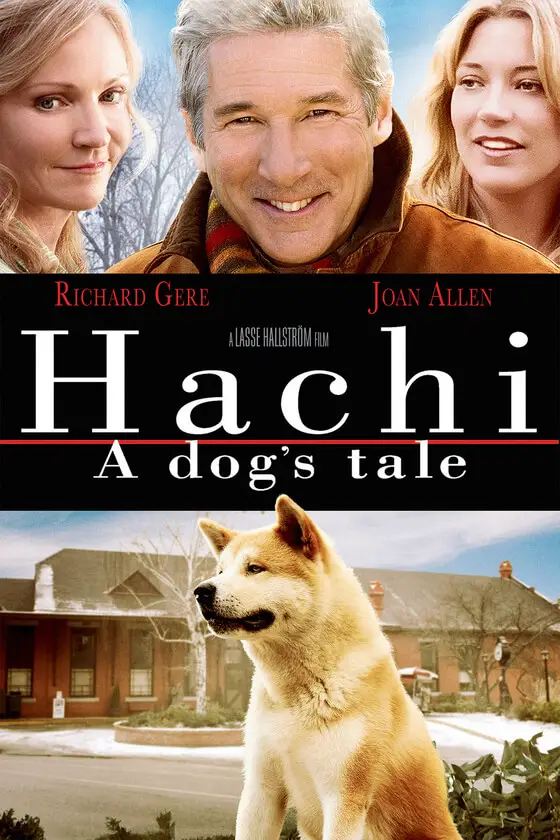 This movie made a lot of people cry and taught everyone about the loyalty and love Akita Inu dogs have for their owners.
World Dog Finder team