Are Martingale Collars Safe for Dogs?
18.05.2021.
Every product and service on World Dog Finder is independently selected by our editors, contributors, and experts. If you purchase something through our links, we may earn a referral fee. Learn more
---
Martingale collars are something Greyhound owners are very familiar with, but other dog owners are starting to notice all the benefits martingale collars can offer them. Unlike standard dog collars, martingale dog collars have ⅓ of their length a loop with the leash ring attached to it. They are also called limited-slip or no-slip collars. If you are interested in getting a martingale collar for your dog, here is what you should know about them.
Are martingale collars safe?
Many dog owners think martingale and choke collars are the same, but the truth is a bit different. A properly fitter martingale collar should not choke the dog. Unlike traditional choke collars, martingale collars can only tighten a limited amount. They should stay safely on the dog without actually choking them. For breeds like the Greyhound or the Afghan Hound, martingale collars are a necessity. Their narrow heads could easily slip from the collar, and the dog could run away.
Here are our favorite martingale collars;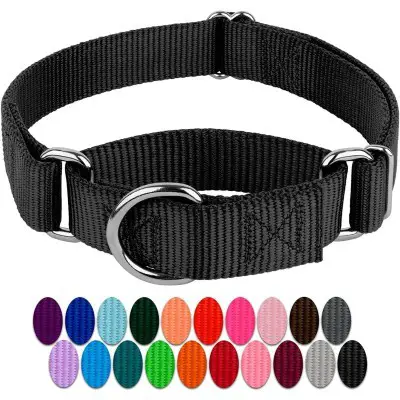 If you are looking for a basic martingale collar, look no further than Country Brook Petz Martingale Collars. The simple design makes this collar fairly easy to use, but you need to measure your dog's neck correctly. The martingale collar from Country Brook is a durable model made of nylon, so you can be sure even the strongest dogs will safely wear them. Another great thing about this collar is that it comes in different sizes and colors. The manufacturer included an easy-to-follow instruction manual to help you choose the best fit for your dog.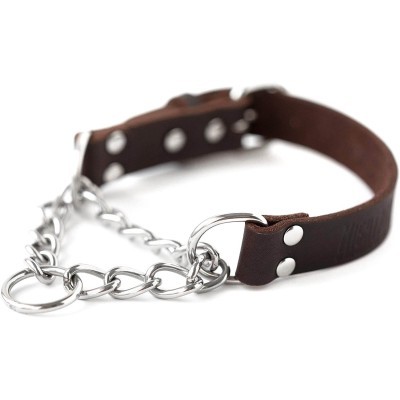 We love leather collars, and luckily, the Mighty Paw Leather Martingale Collar is an excellent model with a fantastic design. This model is made of genuine leather and stainless steel, and the manufacturer claims it is the last collar you will ever need. It will provide gentle corrections, and if used correctly, it is entirely safe for your dog. A great thing about this martingale collar other models don't have is that this one is approved and recommended by many dog trainers. Some even use it in their training facilities. Plus, this is a collar produced right here in the US, in a family-owned and operated company.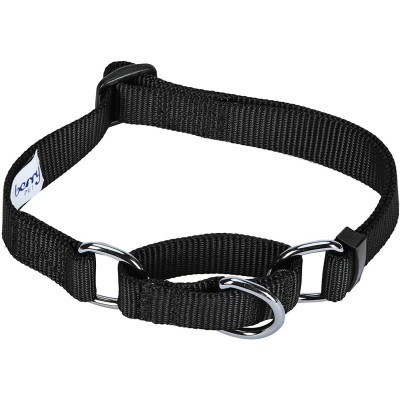 If you are looking for a budget-friendly option, the Blueberry Pet Essentials Training Martingale Dog Collar is a great option. It comes in different sizes and colors, so there is a great option no matter what your preferences are. These collars are made of nylon fabric, and they are durable enough and can withstand some wear-and-tear. Plus, it is waterproof, and even if your dog decides to chew on it, it is highly unlikely they will be able to destroy it. Blueberry Pet Essentials offers you the possibility of getting a personalized collar, and you can get information stitched on the inside of the collar.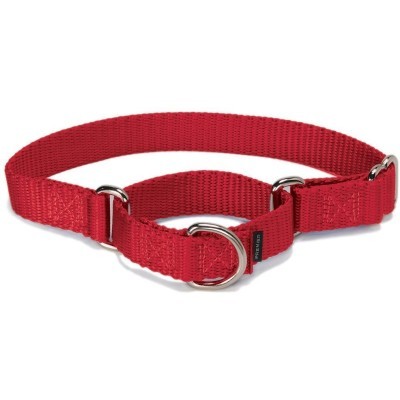 The PetSafe Martingale Dog Collar is another excellent option if you are looking for durable, high-quality martingale collars. This model comes in 5 sizes and 5 color options, so you can be fairly sure there is something that will suit you and your dog. This is another nylon collar, and there is a good reason they are made of this material - it is incredibly durable. Nylon is waterproof, and it will easily withstand the most challenging conditions. However, all martingale collars should be used carefully, and dog owners should not leave their dogs unattended while wearing martingale collars.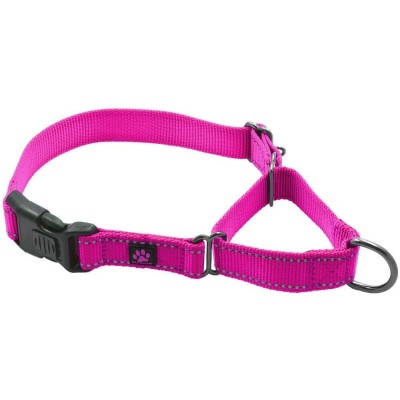 Unlike other martingale collars, the Max and Neo Nylon Martingale Collar has a plastic clip, making it really easy to place around the dog's neck. You can quickly secure the collar by securing the clip. It is easier to place and remove, and the chances of accidents are even lower with this model. The collar has different straps and buckles that secure a tight fit, and it comes in 6 sizes and 7 color options. It is an excellent choice for dogs that are used to pulling on the leash and dogs in training.
World Dog Finder team