Best Dog Toys Made in the USA
25.05.2021.
Every product and service on World Dog Finder is independently selected by our editors, contributors, and experts. If you purchase something through our links, we may earn a referral fee. Learn more
---
In recent years, American dog owners started being extra careful about the products their dogs use. From dog beds to dog toys, we are becoming a lot more careful not to give our dogs low-quality things. One of the things dog owners are being cautious about is dog toys. The main issue with some dog toys is that many come from countries with no regulations or guidelines on materials and chemicals allowed for dog toy production.
Many of us turned to American manufacturers. However, the FDA, which wrote the guidelines for children's toys, has no laws or guidelines for dog toys. Despite that, many manufacturers decided to follow children's toy production rules in manufacturing dog toys.
That is precisely why you should always pick dog toys made in the USA. We use the best materials that are not only durable but are also safe for dogs to use. American dog toys don't contain harmful chemicals or plastics, like BPA (Bisphenol A). Even if your dog ingests a tiny piece of it, they won't get poisoned. Here are some of the best dog toys made in the USA;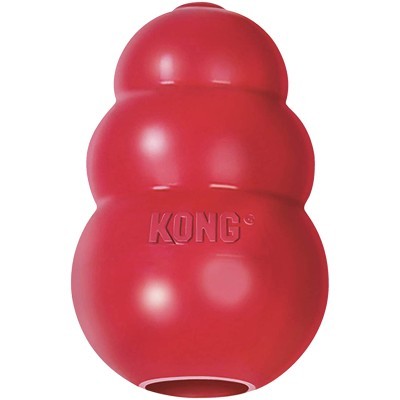 What is there left to say about KONG we haven't already said? They are one of our favorite dog toy manufacturers, and they make fantastic dog products. The KONG Classic Dog Toy is one of our favorite dog toys in the world, and it is made right here in the US. It has durable rubber that even the strongest dog jaws have problems destroying. This is a great dog toy, and best of all - it is entirely safe for dogs.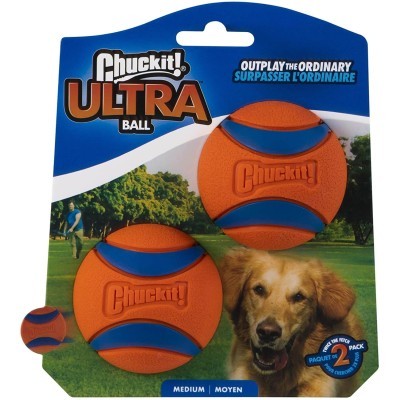 We love a good game of fetch with our dogs, so is it surprising that we made one of the best fetch dog toys? Not really. ChuckIt! Ultra Ball is another brilliant American-made dog toy that will make any game of fetch even more enjoyable. The ball is made of rubber safe for dogs and humans. Plus, it has a huge bounce, so your dog will have to do extra few steps to catch this one.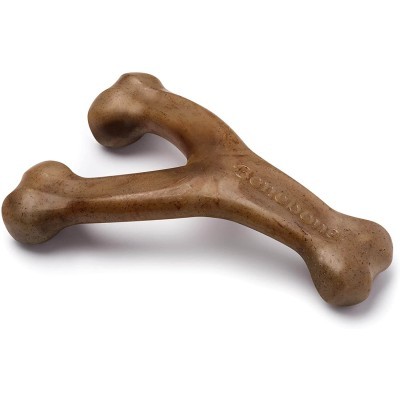 Bacon and dogs go together like turkey and Thanksgiving, so if you have an aggressive chewer at home, you might want to seriously consider getting them this toy. The Benebone Real Bacon Dog Chew Toy is shaped like a wishbone, and it will provide your dog with hours and hours of fun. Not only is this dog chew toy made in the US, but the manufacturer also sources its bacon and other ingredients within the country.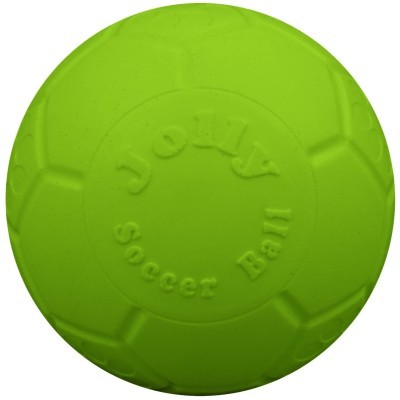 While Europeans might call this a "football," we know this is a soccer ball, which is made for dogs. Jolly Pets is another American dog toy company that makes excellent dog products with the best available materials. There is a good reason dog toys made in the USA have such great reviews. They are simply above cheap products available in the market. The Jolly Pets Soccer Ball Dog Toy is ideal for playing on dry land and in the water.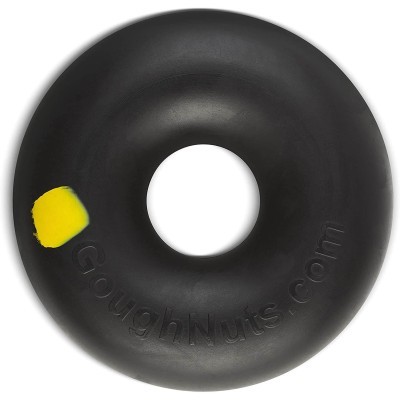 The Goughnuts Ring Durable Dog Chew Toy is another dog toy made in the US that has safe materials and won't harm your dog. This toy is an excellent choice for all dog owners whose dogs destroy most dog toys in seconds. This one will give your powerful chewer a decent task. The rubber is very durable, and it will probably withstand a lot of wear and tear.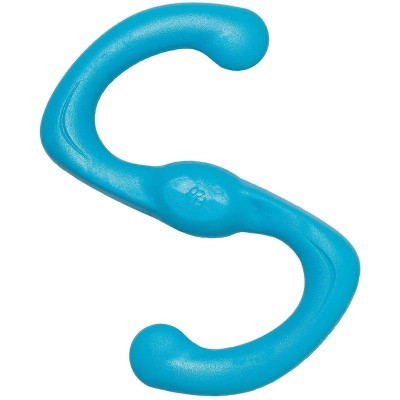 There was a debate whether playing Tug-O-War with your dog is sending them some wrong signals, and in the end, the only signal it is sending your dog is - you are fun to play with. The WEST PAW Zogoflex Bumi Dog Tug Toy might not be as durable as others on this list, but it is not meant for the toughest chewers. This toy is made for gentle chewers you can play fetch or Tug-O-War with.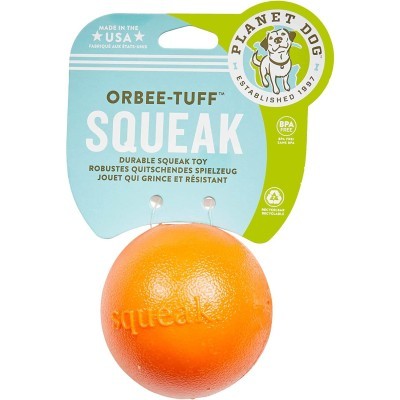 The Planet Dog Orbee-Tuff Durable Dog Toy is made of 100% TPE rubber, and it can provide hours of fun for your dog. This is a buoyant dog ball, so you can use it in the dog park and in a pool. Unlike other dog toys, this one is squeaky and will intrigue your dog even more. This dog toy is minty, so it will even freshen your dog's breath.
IMPORTANT NOTICE - No dog toy is truly indestructible, and you should never leave your dog unsupervised with a toy.
World Dog Finder team