Best Dog Ear Plugs
23.04.2021.
Every product and service on World Dog Finder is independently selected by our editors, contributors, and experts. If you purchase something through our links, we may earn a referral fee. Learn more
---
Just like humans, dogs should be protected from deafening noises. Getting your dog some dog ear plugs might seem crazy, but it can be a brilliant move from your side. This is especially important for hunting dogs. Hunting dogs will be exposed to gunshot noises from close range. A study from Mississippi State University confirmed a theory that hunting dogs (Labradors) have 3 times worse hearing than dogs of the same breed that weren't exposed to loud noises.
Why should you get your dog ear plugs?
The main reason you should get your dog some dog ear plugs is to protect their hearing. You don't want to end up with a dog that cannot hear you. It would be dangerous, and it is your job to protect their hearing as a dog owner.  Unfortunately, hunting is not the only situation when your dog could benefit from having ear plugs.
Fireworks
Some dogs are terrified of loud noises, and did you know that more dogs go missing on July 4th than any other day in the year? If you have a dog that hates loud noises, you might want to get them a pair of dog ear plugs. Having them in situations when there are fireworks outside will save you a lot of trouble. You don't have to give your dog any calming medication, and the chances of them running away are a lot smaller.
One of the ways dog owners try to help their dogs is by medicating them. Check out this article for information about a popular calming drug - Trazodone for dogs.
Air traveling
Dogs that have to be transported by a plane close to the cargo hold can have their hearing damaged by loud aircraft noises. This is especially dangerous for military and police dogs. If your dog will spend some time close to planes, it would be best to protect their hearing with a nice pair of ear plugs.
Thunderstorms
Some dogs are afraid of thunderstorms. Thunderstorms can get pretty loud. They might not affect the dog's hearing but can undoubtedly cause the dog a lot of stress and anxiety. Dog owners usually take care of that situation by giving their dogs calming drugs or treats, play loud noises inside the house, or comfort their dogs until the storm passes. However, getting your dog ear plugs is an elegant solution to that problem. Your dog won't hear any noises coming from outside and will remain calm.
IMPORTANT NOTICE: Most dog owners talk about dog ear muffs but call them dog ear plugs. Keep in mind that you shouldn't put anything in your dog's ears because you could perforate their eardrum. That would be unsafe and risky. Dogs shouldn't use traditional ear plugs.
What to look for in dog ear plugs?
Like with any other dog product, there are things you should look for to get the best protection for your money. You might end up with dog ear warmers that don't protect the dog's hearing or block loud noises. Here is what you should look for in dog ear plugs;
Material
Not all ear plugs are the same. Some hearing protectors come with cheap foam, and you should look for noise-canceling, thick foam. Different materials offer different levels of protection, so make sure you pick the best one.
Size
Size is important because your dog's ears won't be protected if they get ear plugs that are constantly falling off. The models we recommend are adjustable, so you cannot go wrong with them.
Price
Price is another crucial factor you should consider. There are products out there that are ridiculously overpriced and offer sub-par protection. Dog ear plugs that are too cheap are usually made from low-quality materials that won't offer that good of hearing protection.
Purpose
Think about when you will use dog ear plugs on your dog. Gunshots from close range are a lot louder than fireworks. If you need to protect your dog and prevent them from getting scared, ear plugs don't have to completely cancel out noises; it is enough that they lower them.
Now that you know what is important when picking dog ear plugs check out our top 2 recommendations.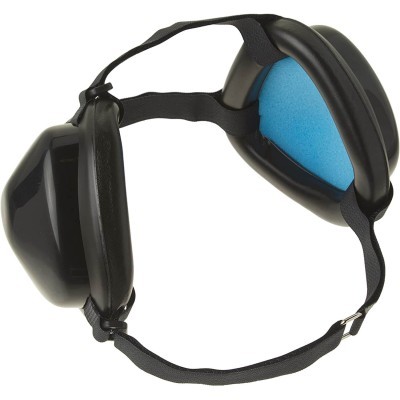 The best thing about Mutt Muffs ear plugs is that they were developed with special care and perfectly fit the dog's head. This one model can fit all head shapes and sizes. They have adjustable straps so you can make them fit perfectly on your dog. They will not cancel out the noise entirely but reduce it enough to prevent any damage. This is ideal for hunting dogs.
Pros
Developed by professionals
Adjustable
Affordable
Come in different sizes
Cons
Not for dogs afraid of thunderstorms or fireworks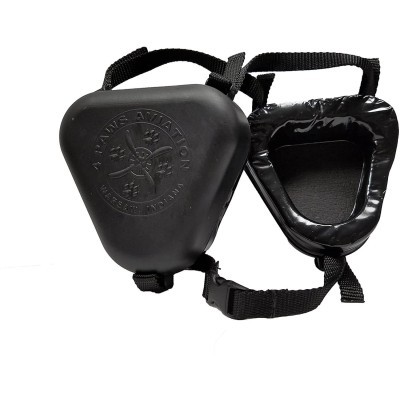 These dog ear plugs are a bit more expensive than our top pick. Still, the higher price comes with high-quality materials. 4 Paws Aviation K-9 Ear Muffs are made from the same material human noise-canceling ear plugs are made of. The initial idea of these dog ear muffs was to protect the dog's ears on aircrafts. Still, they are ideal for any situation where you have to protect your dog's hearing. It is good to know that these ear plugs were tested, and tests proved 4 Paws Aviation Ear Muffs provide a 45 dBHL noise reduction. That is the best score of all ear muffs on the market.
Pros
High-quality material
45 dBHL noise reduction
Webbing instead of velcro
World Dog Finder team