The 5 Best Dog Bike Leashes
06.01.2022.
Every product and service on World Dog Finder is independently selected by our editors, contributors, and experts. If you purchase something through our links, we may earn a referral fee. Learn more
---
If you have an energetic dog that simply needs to spend a lot of time and energy on physical activities, you might want to consider a sport like bikejoring. You don't have to join the sport to bike with your dog, but it is a fun activity for dogs and their owners. If you enjoy biking and want your dog to run alongside you, you will need to get the best dog bike leash.
Using traditional leashes for biking with your dog can be very complicated and unsafe. Retractable leashes won't allow you to control your dog, and rope leashes might be too short for the dog's safety. However, dog bike leashes are developed explicitly for biking with dogs. If you are new to the world of biking with your dog, here are some of the best dog bike leashes you can get.
The best dog bike leashes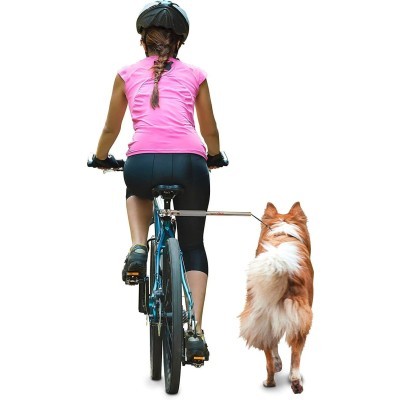 The best dog bike leash is the Walky Dog Bicycle Leash. This leash will easily attach to the seat of your bike. It will absorb all shocks your dog might cause from turning or yanking on the leash while running alongside you. It is made from high-carbon stainless steel, making it durable and robust. It also contains a military-grade paracord that has a capacity of 550 lbs. That is more than enough for all dog breeds. You can be sure you won't make a mistake if you decide to go for this product.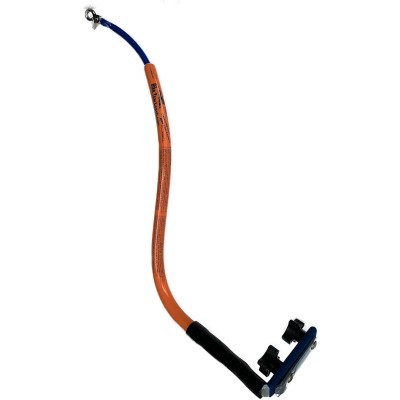 The second great choice for dogs of different sizes is the Bike Tow Leash. This model attaches to your bike or wheelchair. The leash is extremely durable, sturdy, and practical. However, a few dog owners complained that the product they received broke after a few years of use. It is very easy to install, and it will fit on the left side of your bike, trike, or mobility scooter. This is an American product that received a 5-star review from American Pet Association.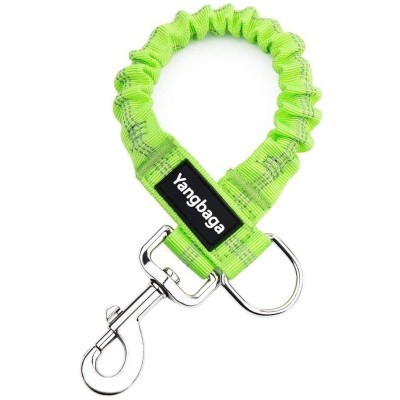 If you want to go for a ride with your dog but don't want to buy expensive dog leashes, there is a way you can use the leash you already have at home. The Yangbaga Dog Shock Absorber is a leash extension that will help your dog run safely alongside you. This leash extension is flexible, which means it will absorb your dog's pulling, jerking, or direction changes. It's made of highly elastic latex, so it should be durable as well as practical. Not only is it good for biking, but you can use it for running, skijoring, or any other dog sport that involves leashes. It is a great product that won't break your bank.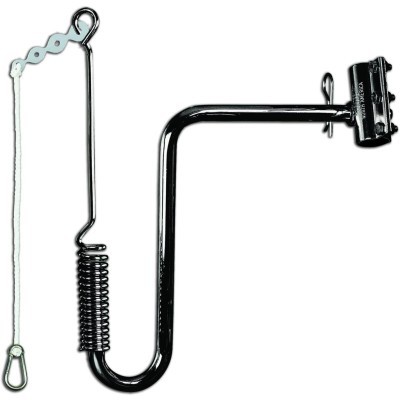 This is another example of a sturdy dog leash you can order fr biking with your dog. Springer is a reasonably well-known brand, and you should be pretty happy with the Springer Hands-Free Dog Leash Bike Attachment. It is a universal attachment, which means it will fit on any kind of bike you have. This bike attachment has a steel spring that will absorb 90% of the unexpected shocks and keep your dog safe and away from wheels and pedals. The spring will also ensure the shock or jerk doesn't affect your balance. The leash is 18 inches long, and it has one metal hook.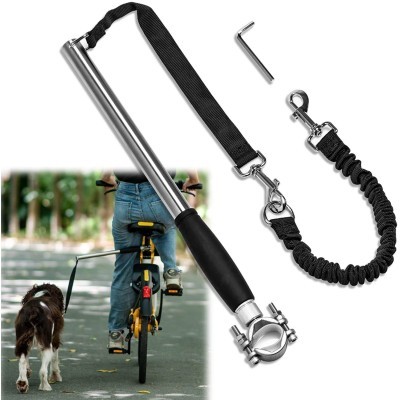 The Unicam Retractable Bicycle Dog Leash ticks every box. It will attach comfortably underneath your seat, and the attachment process is not that difficult. You will get one simple piece of equipment you will need to assemble this leash, and you're ready to go. This dog bike leash is made of high carbon stainless steel and reinforced nylon, making it rather sturdy and durable. The elastic part of the leash is detachable and allows your dog to move more freely while running next to your bike. Even if your dog suddenly stops, you will still have enough time to react without losing your balance.
What to look for in dog bike leashes?
You shouldn't buy the first dog bike leash you come across. There are different models and functions to look for, and some products are simply better than others. Here are the most important things to look for in the best dog bike leashes;
Compatibility
The first thing you need to ensure is that the bike leash actually fits on your bike. Make sure you get a dog bike leash that is compatible with your bike. You don't want to order something you can't use on your bike.
Durability
There's nothing worse than getting a product only to have it break after a couple of uses. Look for dog bike leashes made of sturdy materials like stainless steel. Sturdy materials will ensure longevity and safety.
Flexibility
The best dog bike leashes can easily be fitted to both sides of your bike. You should be looking for flexible leashes that have multiple uses or can even accommodate two dogs.
World Dog Finder team