Dog Bandanas To Make Your Dog Handsome
23.01.2021.
Every product and service on World Dog Finder is independently selected by our editors, contributors, and experts. If you purchase something through our links, we may earn a referral fee. Learn more
---
Fashion is not a term that can only be used for humans anymore. If you have a good fashion style and want everyone to know that, why not style your dog with a dog bandana that will make both of you stand out from the crowd.
Bandanas come in different colors and designs, and it is an item that is quickly gaining popularity. Here are our top picks and our favorite dog bandanas.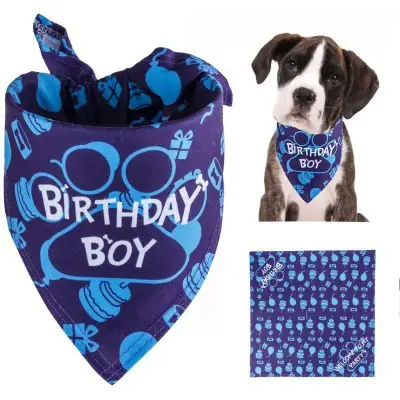 Most of us are not ashamed to say that we celebrate our dog's birthdays, and what better gift for you and your dog than a stylish dog bandana? Make your dog's birthday special with a TCBOYING bandana. It is made from 100% cotton, and you can be sure the color will not fade. It features a cool, birthday-themed design with a modern paw design.
Looking for something different among dog bandanas? Why not check out the Evergreen set from Remy+Roo? This is a perfect item for this season, and you can be sure your dog will turn some heads and wag some tails. The Remy+Roo bandanas are made from durable polyester fabric, and you can be sure it will even outlast all of your dog's adventures.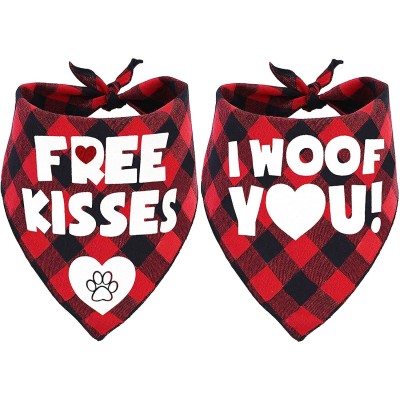 The Pohshido 2 Pack Dog Bandanas are not only a memorable Valentine's day gift, but the Buffalo design is evergreen and will never get out of style. You can combine these two bandanas for your dog, or if you have multiple pets, why not get one for each of them? These bandanas come in various sizes and are even great for cats.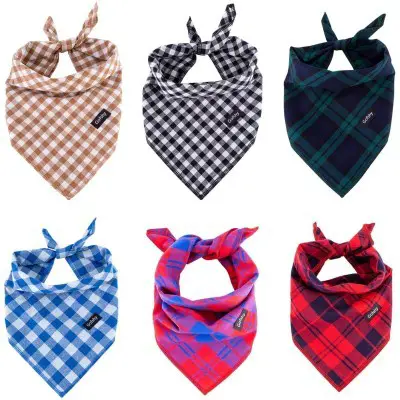 If you are interested in getting a bandana for your dog, why not get them a 6-pack? You will be ready for every occasion with your available choices. All Gofshy Dog Bandanas are 100% cotton and machine-washable. Let your dog be trendy and stand out from the dog park crowd with these awesome dog bandanas.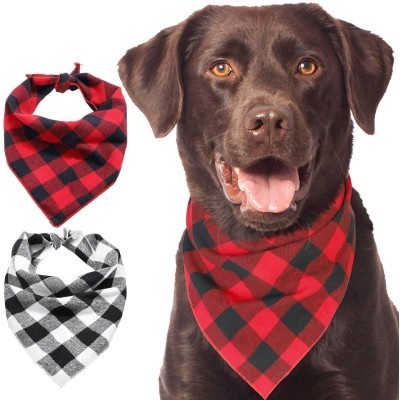 Is there anything more trendy than the plaid dog bandana? This design will go with whatever you are wearing, and your dog will absolutely love it. This 100% cotton bandana will not cause any discomfort to your dog, and it is 100% safe. It is easy to maintain and machine-washable.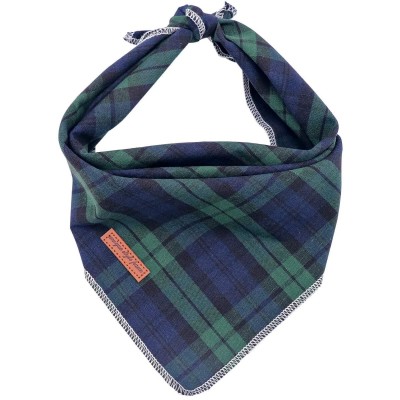 Interested in a cotton dog bandana? Then the Unique style paws Dog Bandana is the piece for you and your dog. It comes in different sizes ranging from extra small to extra large. This bandana is 100% cotton and is machine-washable, so why not surprise your dog with some style and swag this season?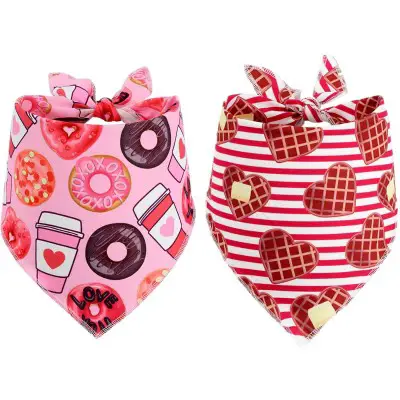 The pink 2-pack is a fantastic way to brighten your everyday walkies. This is an item that you and your dog will absolutely love. If you want to get something special for your pup this spring season, why not go for the Valentine's Day Dog Bandana.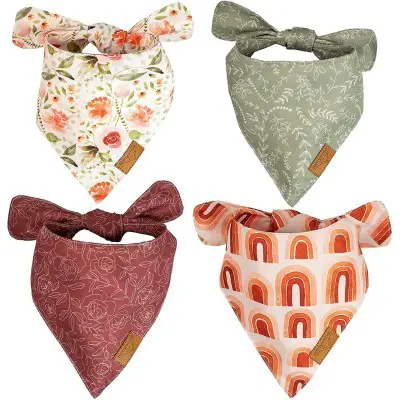 The Remy+Roo Dog Bandanas come in a practical 4-pack. They come in different designs, and you can order different sizes based on the size of your fashionable puppy. These bandanas are durable and a must-have for the spring season. Plus, Remy+Roo offers a 100% money-back guarantee if you are not satisfied with them.
World Dog Finder team