Dog Agility Equipment: Getting Started
19.03.2021.
Every product and service on World Dog Finder is independently selected by our editors, contributors, and experts. If you purchase something through our links, we may earn a referral fee. Learn more
---
If you share your home with an active dog that requires plenty of physical activity, you might want to think about getting into dog agility. Dog agility is a fantastic way to train, bond, and productively exercise your dog. However, there are some initial investments dog owners will have to make. Getting all the necessary dog agility equipment will be the first thing you will have to do. Here is what you should know about dog agility and dog agility equipment before we get into details.
What is dog agility?
Dog agility is a sport where dogs run an obstacle course based on their handlers or owners' navigation. Time and accuracy are scored, and agility courses usually have between 14 and 20 obstacles dogs need to take. Agility is a demanding sport, and not all individual dogs are up for it.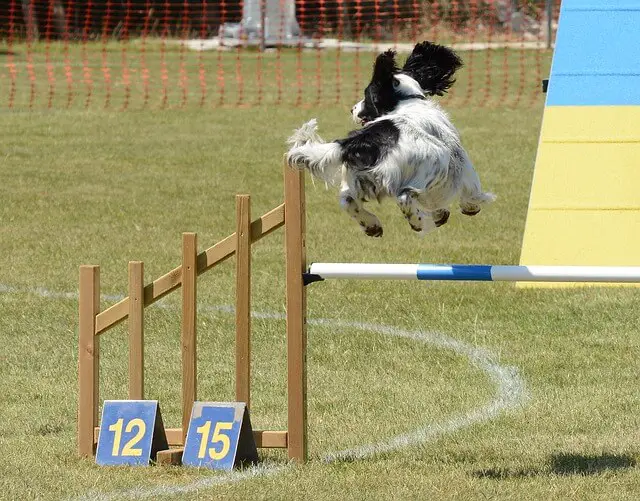 What dogs can compete in agility?
There are no restrictions to what breeds can or cannot participate in dog agility. As long as your dog is energetic, obedient, loves obstacle courses, and gets along well with other dogs, there is no reason they shouldn't be allowed to compete in this dog sport. If you ever get the chance of getting to see agility trials live, we recommend you do it.
Getting started with dog agility
If you think this is an excellent sport for you and your dog, then, by all means, get involved in this thrilling world of agility. The first thing you should do is train. Your dog needs to train, but you, the owner, are crucial for the process. You don't have to be a world-class athlete or a sprinter to compete, but you should keep up with your dog. Luckily, we don't need to run as much as they do.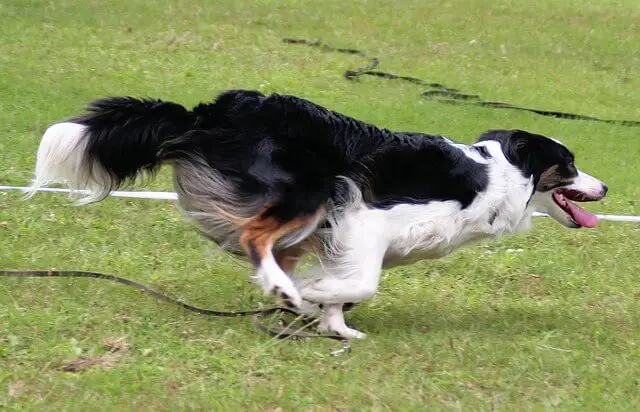 Dog agility equipment - agility training at home
The first thing you need to make sure of is you have enough space for obstacles in your backyard. There is always the option of going to an empty meadow, but moving the dog agility equipment every time you want to have a practice session will be rather irritating. However, if you have plenty of room to fit the training course, here is what dog agility equipment you can get.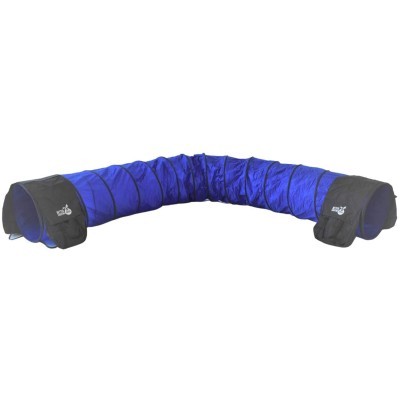 The first thing you'll need for your own dog agility equipment is an open tunnel. This is an essential part of dog agility equipment, and it is a part of every competitive course. There are different types of open tunnels, and it is one of the easiest obstacles for dogs to master. Dogs usually run through it at full speed.
The average dog agility equipment open tunnel is 18 feet long and has 24-inch openings. Our top pick for open tunnels is Better Sporting Dogs 16 Foot Dog Agility Tunnel with Sandbags. The price is $84,99, so it is on the higher end, but this is one of the best choices you could go for.
Jumps and jumping obstacles
Jumps are an essential part of all agility trials. This piece of dog agility equipment comes in several varieties, so you have plenty of options to choose from. Ideally, you'd want something light, plastic, yet durable. Dogs that are just getting into agility can have accidents, and it isn't the best idea to get them heavy obstacles that can hurt them if they crash in it. We would recommend you go for one of these;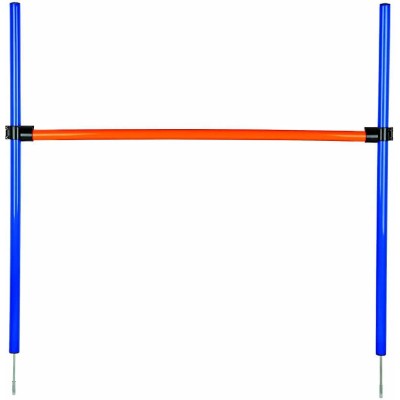 It is lightweight and easy to put together. Owners seem to be happy with the durability and function.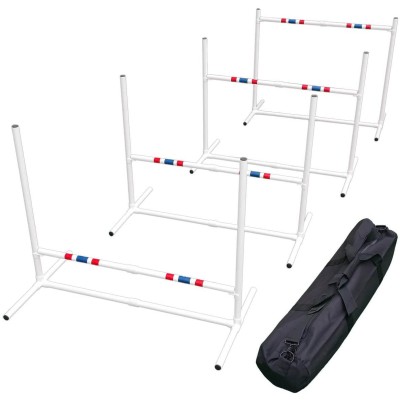 This is a set of four hurdles, which is more than enough for getting started. They are stable and durable but lightweight, so your dog won't get hurt.
Buying a piece by piece of dog agility equipment will end up costing more money, and there are sets that offer more pieces. It is a great pick and more than enough to get you started with dog agility. Here are some of the great sets you can choose.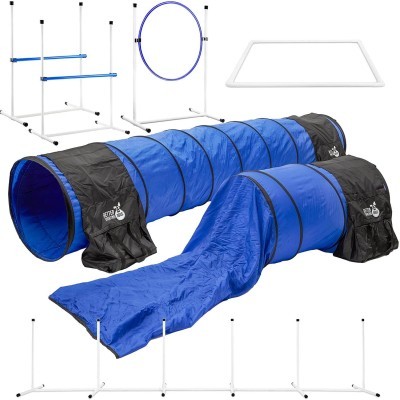 The Better Sporting Dogs Deluxe Agility Equipment Set comes with 2 adjustable jumping obstacles, a tire jump, 6 fixed "slalom" poles, a pause box, a chute tunnel, and a fixed tunnel. These are some of the obstacles dogs will have to get used to. It is a great starting point, and you will see how talented your dog is without spending too much money. This is a top recommendation.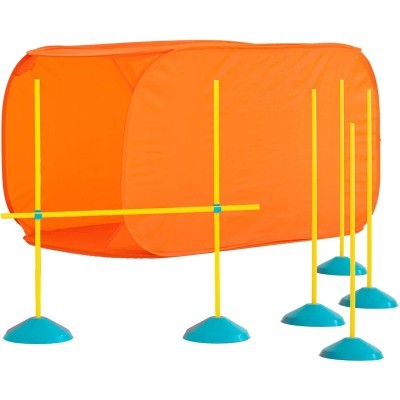 If you want to start slow and you have limited space, then getting the ZipZoom Indoor Dog Agility Equipment Set from Outward Hound is an excellent option for you. This small set will help you assess your dog's skills and enthusiasm for dog agility. Even if your dog doesn't seem interested in becoming a dog athlete, you can use this dog agility equipment set for regular training. This dog agility equipment set is pretty basic, and it comes with a collapsable tunnel, 1 jump obstacle, and 4 weave poles. It is easy to put together, and there is an outdoor option with more obstacles.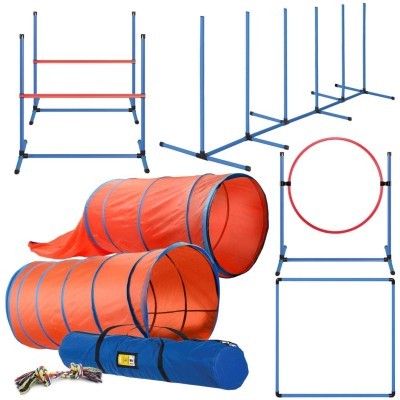 Another great option to get started without spending too much money is the CHEERING PET Deluxe Dog Agility Equipment Set. This set includes 2 jumps, a tire jump, chute tunnel, open tunnel, pause box, and weave poles. It includes a carry bag, so it is easy to take to the park and set up. This is another excellent way of assessing your dog's skills and for training in general.
World Dog Finder team