Top 10 - Ugly Christmas Sweaters for Dogs
17.11.2021.
Every product and service on World Dog Finder is independently selected by our editors, contributors, and experts. If you purchase something through our links, we may earn a referral fee. Learn more
---
The ugly Christmas sweater is something we absolutely love. It is a fun tradition, and there is nothing better than seeing the tacky, ugly, but absolutely hilarious Christmas sweater. A dog is a part of the family, and you don't want to exclude them from family traditions. Even if it's just you and your dog celebrating, you can lighten up your Christmas with these amazing ugly Christmas sweaters for dogs. Here are our favorites;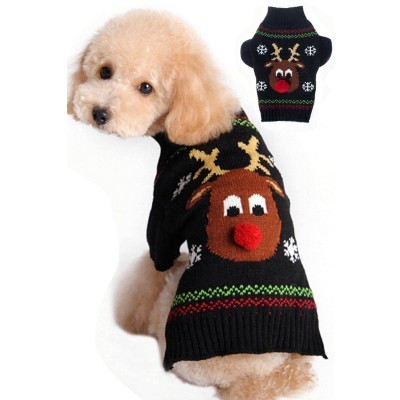 We will start this list with a classic motive - the reindeer. The BOBIBI Dog Reindeer Christmas Sweater has Rudolph on the back, and you can be sure your dog will look cute as hell. This dog sweater is made of acrylic fibers and has slight elasticity. It comes in 6 sizes, so make sure you get the correct one.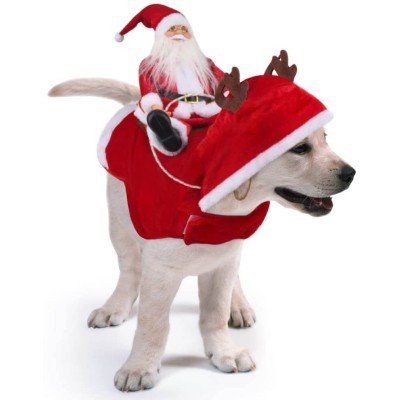 The Idepet Santa Christmas Winter Hoodie is not technically a dog sweater, but it fits for your lazy Christmas morning. The dog will surely make everyone laugh with the tiny Santa riding on its back. It comes in 5 sizes, and it's made from microfiber. A slight drawback is that this hoodie is not machine-washable, but that shouldn't be too big of an issue if you're only taking it out once a year.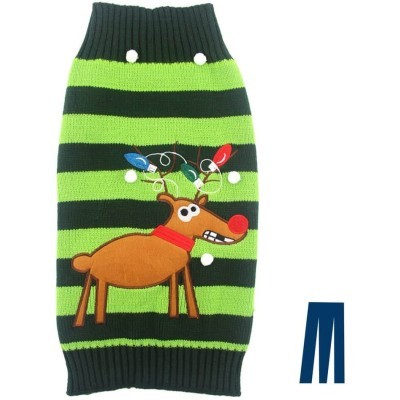 The Mikayoo Rudolph Christmas Sweater is another classic model. The cartoon Rudolph is an excellent addition to the ugly Christmas dog sweater. The green color fits the sweater perfectly. It comes in five sizes, and it actually offers 7 different designs with various motives. However, this one is our favorite one.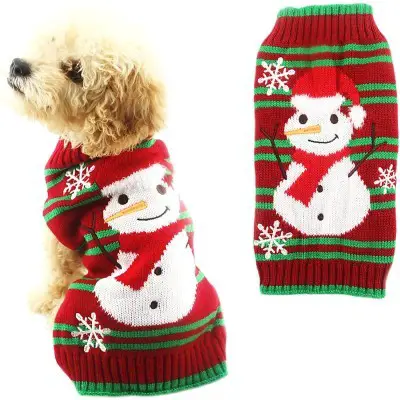 The PETCARE Christmas Dog Sweater is absolutely fantastic. It includes a snowman on the back and cool festive colors. This sweater comes in 7 different sizes and offers 8 different designs. It's made of a high-quality knit blend, which means it is warm and light. It is ideal for dogs that might get cold during their walks in the cold winter air. Plus, you can be sure everyone will want to come and say hi to your little buddy while they're wearing this ugly dog Christmas sweater.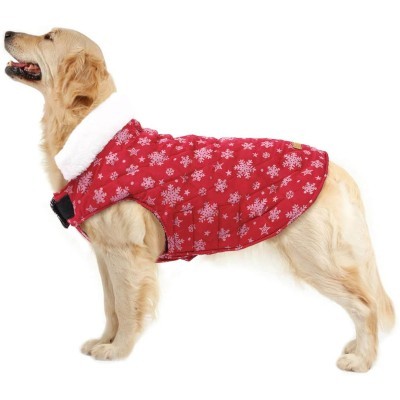 This is not an ugly dog sweater, but it has traditional, tacky Christmas motives. This model is actually pretty handy. It is a dog coat your dog can wear while outside. Some dogs, like the Alaskan Malamute or a Husky, might not need this. However, if you have a breed with a single coat layer, they will benefit from the Kuoser Christmas Cold Weather Dog Coat. The inner layer has fleece and cotton, so you know it's warm.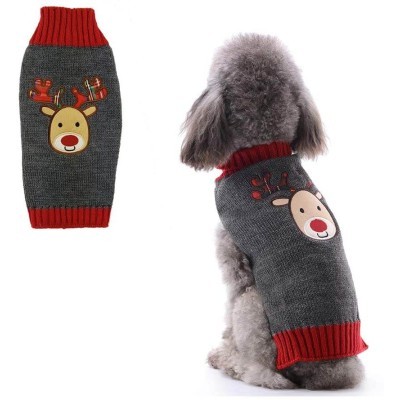 The manufacturer knew exactly what they were doing. The Delifur Dog Ugly Christmas Sweater is one of the best sweaters you can pick. Not only does it have a fabulous design, but it is also comfy and warm. The collar and hem are loose, so your dog won't feel restrained. It's made of acrylic fiber, so it's machine-washable.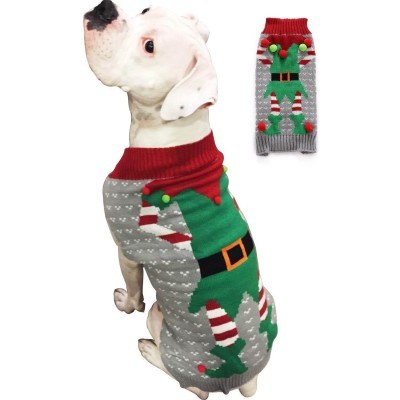 If you want something magnificently ugly and tacky, the BOBIBI Santa's Helper Dog Sweater is the right choice. We absolutely love this dog sweater, and we ordered them for the whole team. It includes the fantastic elf on the back and has traditional Christmas-y colors. It's made of acrylic fibers, making it stretchy, comfy, and machine washable. Your dog shouldn't feel itchy or uncomfortable.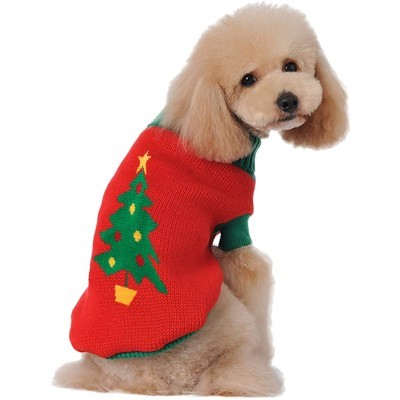 You can't have a list of ugly Christmas dog sweaters without including one that has a Christmas tree. The D KING D KING Turtleneck Dog Holiday Sweater has exactly that - an ugly, pixelated Christmas tree. Unlike many other dog sweaters, this one is made of pure cotton. That makes this sweater stretchy and easy to maintain. Plus, your dog will be incredibly warm during the cold winter days.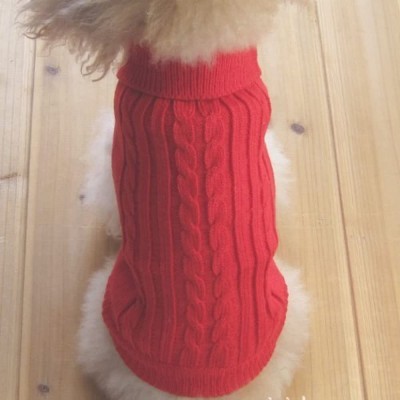 You can never go wrong if you pick the classic. The Tangpan Classic Straw-Rope Dog Sweater is a classic ugly Christmas sweater for your dog. It includes the straw-rope design, and you can easily find one for yourself that will match your dog's sweater. It comes in 6 sizes and colors, so you can find a model you can go for. It's made of wool and cotton, making this sweater really warm, tight-fitting, and cozy.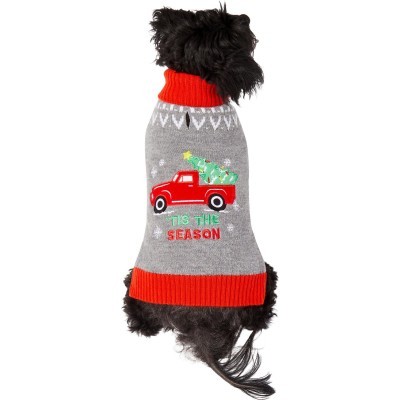 'Tis the season of ugly Christmas sweaters, and why not get one that announces it? The Frisco Holiday Dog Sweater is the thing your dog needs this holiday season. The pullover design makes it easy to put on your dog. The material (acrylic fiber) makes it comfy and easy to maintain. It even includes a hole for the leash, so your dog can comfortably wear it outside.
World Dog Finder team