Here's How to Pick the Best Dog Food for Shih Tzus
08.12.2021.
Every product and service on World Dog Finder is independently selected by our editors, contributors, and experts. If you purchase something through our links, we may earn a referral fee. Learn more
---
There aren't many breeds that are as charming as the Shih Tzu. These small dogs pack a huge temperament in a tiny package. They look equally gorgeous with long and trimmed hair. If you are a Shih Tzu owner, you probably already know how good of a company a Shih Tzu makes, so naturally, you want to provide your dog with everything they need. The most important thing is good nutrition. Here are the best dog foods for Shih Tzus.
The best dog food for Shih Tzus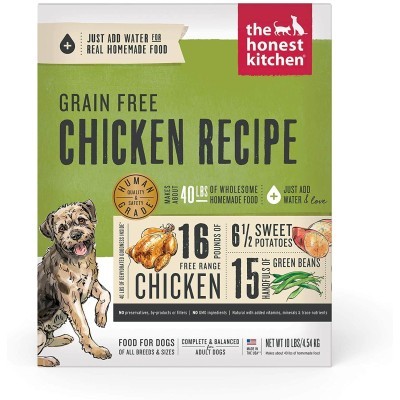 The absolute best choice you can make for your little Shih Tzu is the Honest Kitchen Dehydrated Grain-Free Dog Food. The best thing about this food is that it includes high-quality ingredients. It can be used as a food topper or as a complete meal. The main issue with using it as a whole meal is that it is a bit pricey. Luckily, Shih Tzus don't eat that much, so this might be a viable option even if the initial price seems a bit high. This food uses top-of-the-shelf ingredients that are more than just good.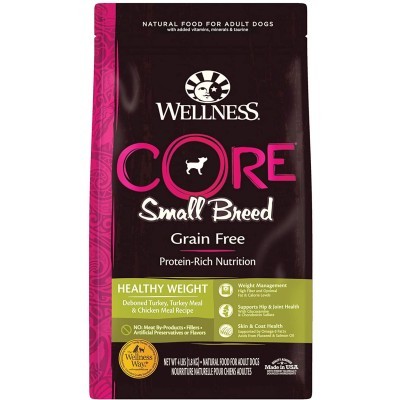 Some Shih Tzus can have dietary restrictions, which means they can't eat some of the common nutrients you might find in regular dog foods. If that's the case with your pup, then Wellness CORE Grain-Free Dry Dog Food might be an excellent choice for you. Their small breed recipe uses high-quality protein ingredients and doesn't include grain. It is a high-quality choice that comes at a fairly reasonable price.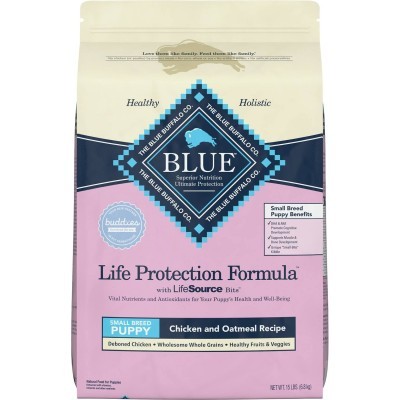 We love Blue Buffalo dog food. One of their best products is the Blue Buffalo Life Protection Formula Small Breed for puppies. This is a recipe specifically developed for dogs at the earliest stages of their lives. The recipe is specially focused on providing everything a Shih Tzu puppy needs for healthy growth and development. It includes chicken and oatmeal as the main ingredients, and it provides all other nutrients a developing puppy needs.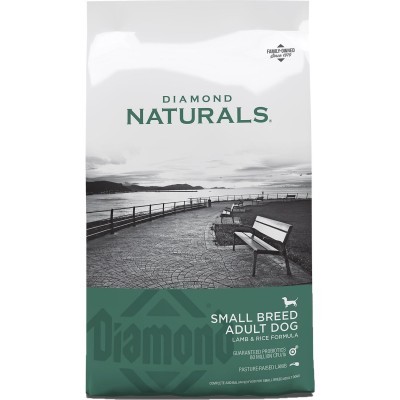 You might be aware that Shih Tzus are prone to specific allergies. One of the most common ones is chicken. That means the dog can't ingest chicken, which is the most common protein source dog food manufacturers use. The Diamond Naturals Small Breed recipe includes lamb as its primary protein source. This food is an excellent option for picky eaters and those that have chicken allergies. Plus, it comes at a very reasonable price, which means it offers superb value for money.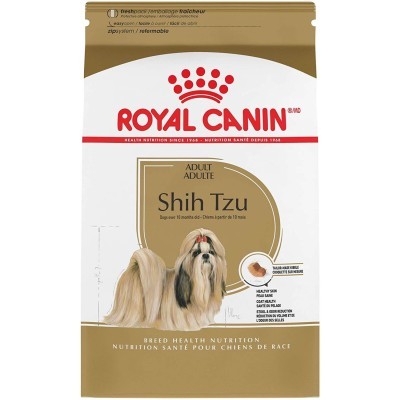 Royal Canin is a very well-known dog food manufacturer. They created a product line called Breed Health Nutrition which aims to be the best option for unique dog breeds and their dietary needs. One of those is Shih Tzu. The Royal Canin BHN Shih Tzu is developed explicitly for these charming little dogs. This recipe includes EPA, DHA, and vitamin A for a healthy coat. It also mentions the food's unique nutrient complex boosts the dog's natural immune system. We do have one problem with this dog food - the primary protein source is a chicken by-product.
How to pick the best dog food for Shih Tzus?
When you're looking for the best dog foods for your Shih Tzu, you should talk to Shih Tzu breeders and your vet. They can give you great advice regarding dog food, and you can start looking for the best options. Here are some of the things you should consider when choosing the best food for Shih Tzu;
Dog's age
A Shih Tzu puppy has different nutritional needs than an adult or a senior dog. One of the first things you should consider is the dog's age. If you can, always go for age-appropriate dog food. That means the recipe should include precisely what your dog might need in that part of its life.
Ingredient list
The first thing you should look at is the ingredient list. Look at the main protein sources, grains, carbs, vitamins, and supplements. Ask questions and if you have a chance, talk to a canine nutritionist. You want to avoid artificial colorings, preservatives, and taste inhibitors.
Food origin
We don't want to sound snobby, but you should look for foods made in Canada, the USA, Western Europe, Scandinavia, Australia, and New Zealand. The main reason for that is the strict food processing laws and regulations the countries require from food manufacturers.
World Dog Finder team