Best Food for Cane Corso - Reviews & Tips How To Choose The Best One
03.12.2021.
Every product and service on World Dog Finder is independently selected by our editors, contributors, and experts. If you purchase something through our links, we may earn a referral fee. Learn more
---
There aren't many dog breeds that are as impressive as the mighty Cane Corso. These dogs need sturdy, experienced owners because they are powerful dogs that need to know how to behave at all times. There is nothing worse than a powerful dog with behavioral issues. Luckily, most Cane Corso owners are aware of what type of dog they have and provide their dogs with everything they need. As you can imagine, the most important thing they need to provide is proper nutrition.
Choosing the best dog food for Cane Corso can be tricky. There are so many products to choose from, and if you don't know what is good, you can quickly end up buying something that is simply not good enough. Luckily, World Dog Finder made a helpful list of the best dog foods for the Cane Corso dog breed.
The best dog food for Cane Corso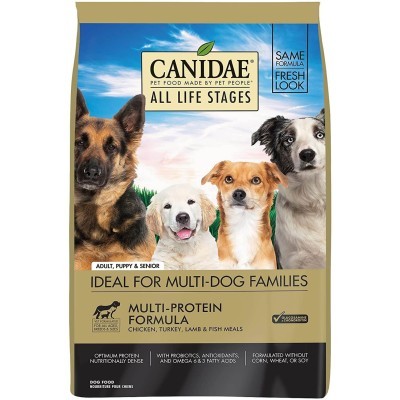 Our top pick for the best dog food for Cane Corso is the Canidae All Life Stages Premium Dry Dog Food for Large Breeds. This is a fantastic dog food that will definitely provide all the support your dog needs. One of our favorite things about this food is that you can simply give it to your Cane Corso puppy and keep giving it to them all their life. This is an "all life stages" food, which makes it ideal for dogs in - all life stages. The ingredients in it are amazing, and you can be sure you won't make a mistake if you decide to go for this food.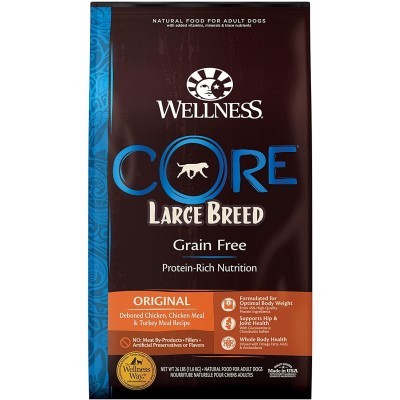 We are huge Wellness fans, and we simply had to include Wellness CORE Natural Grain-Free Dry Dog Food for Large Breeds on this list. However, this is not only because we love it; it is also because owners seem to be very happy with this dog food. It uses chicken, chicken meal, and turkey meal as its primary protein sources. Our dry matter analysis says this food contains 34% protein and 12% crude fats, which means your dog will develop and maintain a healthy muscle mass and have plenty of energy for an active lifestyle.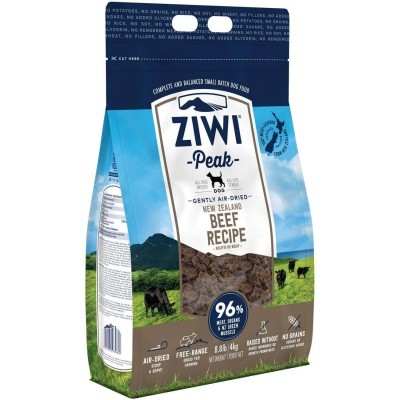 One of the dog foods many online resources and Cane Corso owners recommend is the ZIWI Peak Air-Dried Dog Food. This dog food has 6 different recipes that contain various primary protein sources. You can use it as a dog food topper, but the best effect is when it's used as a whole meal. The ingredients are stunning, but there is a downside - the price. As you can imagine, high-quality, air-dried dog food comes at a price. If you have the budget that can handle this product, we would definitely advise you to use it for your Cane Corso.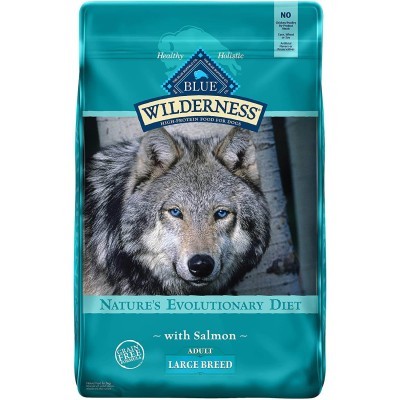 Cane Corso dogs are powerful, but they can still get common dog allergies. One of those allergies might be to chicken. If you want a dog food that is not based on chicken and contains high-quality ingredients, you should seriously consider Blue Buffalo Wilderness High Protein. This recipe includes salmon as its primary protein source, which means it's packed with omega fatty acids. This is highly beneficial to the dog's coat and skin quality and health. Besides, most dogs are pretty happy with the taste. Even if your dog can eat chicken, this is still a viable and healthy option.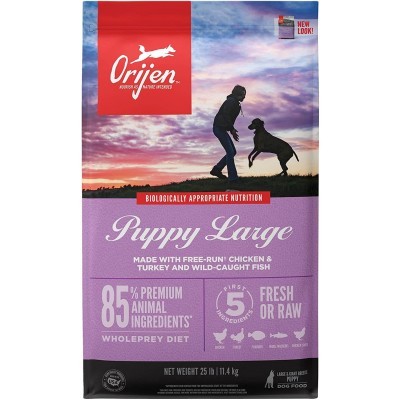 When it comes to picking dog foods, Orijen is in a league of its own. Their Dry Dog Food is simply fantastic, and if you decide to put your dog on the Orijen diet, you can be sure you and your dog will be extremely satisfied with the choice you made. It has specialized recipes for puppies, adults, and seniors, which means you can stay with one brand for your dog's whole life. However, this food is quite pricey. You need to make sure you have a budget that can handle such expensive food. Plus, Cane Corso is a large breed that can eat a lot.
How to choose the best dog food for Cane Corso?
As you can probably imagine, not all dog foods are created equal. Some are simply better than others, and you need to make sure you pick the best for your dog and your budget. However, those aren't the only things you should think about. Here are some of the things you should consider when picking the best dog food for Cane Corso;
1. Ingredient list
Even if you don't go with any of the foods listed above, you should look for certain things in the dog food of your choosing. The most important thing is the ingredient list. Look for clearly mentioned ingredients and avoid artificial things like colors or taste inhibitors.
2. Origin
The food's origin can be significant. Some countries have strict food processing laws and controls, which means they don't allow manufacturers to do whatever they want. Look for foods from Australia, New Zealand, Canada, the USA, the UK, Western Europe, and Scandinavia.
3. Dog's age
Puppies, adults, and senior Cane Corso dogs have different nutritional needs. That means you should choose age-appropriate dog foods. Look for protein levels, carbs, calories, fats, vitamins, amino acids, minerals, supplements, and antioxidants.
World Dog Finder team