7 Best Flea Killers for Yards
07.01.2022.
Every product and service on World Dog Finder is independently selected by our editors, contributors, and experts. If you purchase something through our links, we may earn a referral fee. Learn more
---
One of the worst things dog owners might have to deal with is fleas. Not only are they incredibly irritating for our dogs because they feed off their skin, but they can carry all sorts of dangerous diseases and parasites. Fleas carry tapeworms and can cause dermatitis, anemia, Bartonellosis, and even typhus. It is pretty clear you shouldn't take them lightly.
The best thing you can do to keep your dog safe from fleas is to use different preventatives like NexGard or Frontline. It is absolutely necessary our dogs stay safe from these nasty parasites. However, just because our dog is free from them doesn't mean fleas aren't close by. One of the things you have to do to get rid of the fleas is sterilizing the environment. The best way to rid your yard of fleas is by using one of these yard flea killers.
The 7 best flea killers for yards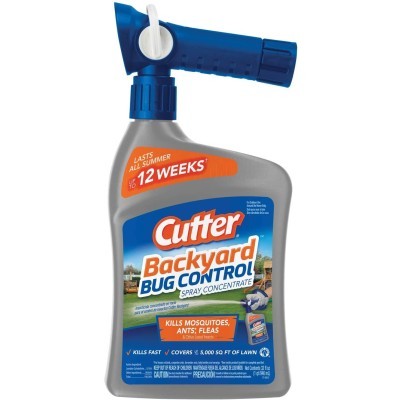 According to buyers and dog owners, the best flea killer for yards is the Cutter Rts Bug-Free Spray. This product will keep your yard safe from fleas for up to 12 weeks. It doesn't even matter if it was raining or not. Simply attach it to your garden hose and start spraying. This canister is enough for 5.000 square feet, so most home lawns should be fine. You don't need to mix anything; the solution is ready-to-use. It will kill fleas, ticks, and even mosquitoes.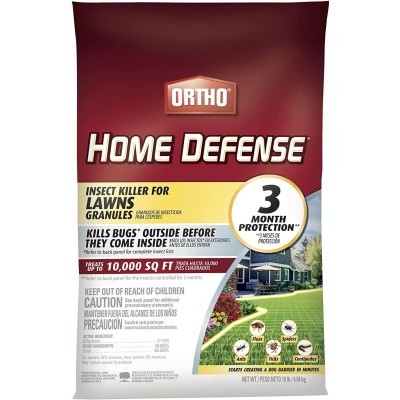 Another flea killer for yards many dog owners use and recommend is the Ortho Home Defense Insect Killer for Lawns. This product comes in the form of granules, and it needs to be watered down before it is used. However, it is safe for humans and pets after it is watered down. One package is enough to cover 10.000 square feet. This product is effective against all sorts of insects, but most importantly, ticks, fleas, and mosquitoes.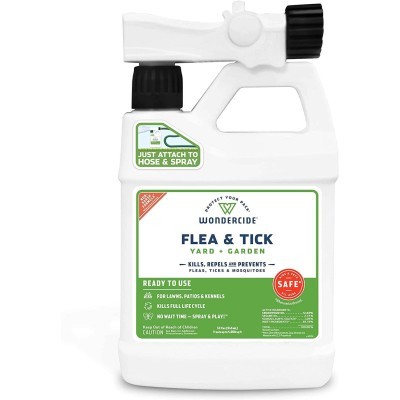 One of the main reasons we love Wondercide - Ready to Use Flea, Tick, and Mosquito Yard Spray is because it uses natural essential oils for repelling fleas. It is based on cedar oil, which was used to repel insects for years. More precisely, cedar oil blocks octopamine, which insects use to control their metabolism, heart rate, and movement. It is very effective, and dog owners seem to love it.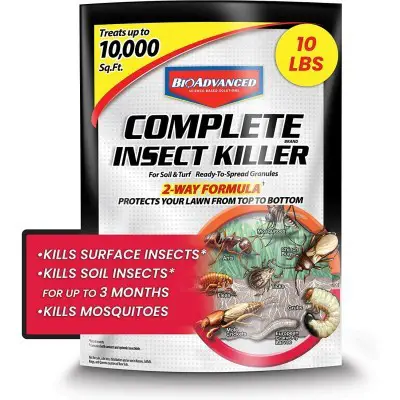 Another fantastic flea killer for yards is the BIOADVANCED Complete Insect Killer for Soil. It will keep your yard safe from insects like fleas, ticks, mosquitoes, spiders, ants, Billbugs, and grubs. The whole list is more than 30 insects, so you can be pretty sure your yard will be insect-free for quite some time. Plus, it comes at an affordable price, and it lasts 3 months.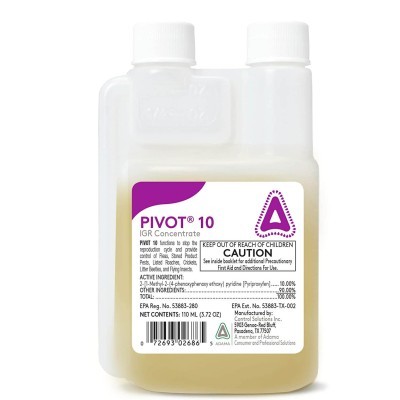 The Control Solutions - Pivot 10 is a fantastic product many dog owners across the US are delighted with. It is very effective, and as soon as the solution dries, it is safe for dogs. This is an American product and made to keep those pesky fleas out of your yard. If you use this product, you can be sure your yard is safe.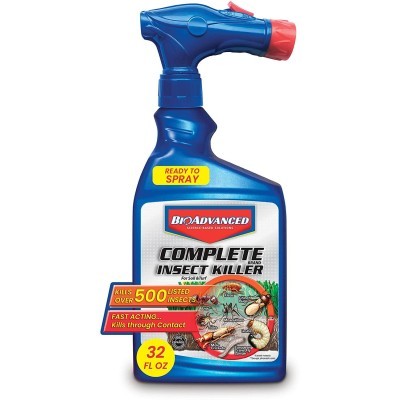 This is another flea killer for yards made by the same company as the Nr. 4 on our list. However, the BIOADVANCED Complete Insect Killer for Soil & Turf can be applied like a spray. This product will treat 5.000 square feet, and it is effective against underground and topical insects. We prefer this one because it is easier to apply.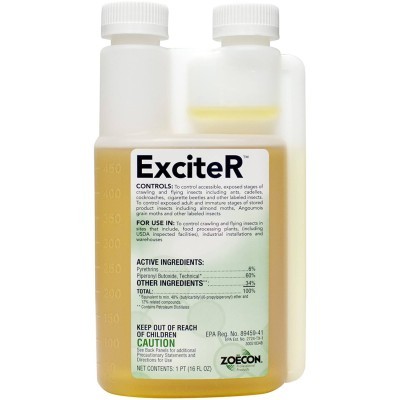 This is another pet-safe product that will ensure your yard and your home are safe from insects. It is a pretty effective product. However, for the best results, it should be applied thoroughly. It will achieve the best results in 7 days, so you will have to be patient a bit. A huge plus the ZOECON Exciter Pyrethrum Solution has is that it is odorless.
World Dog Finder team