What is the Best Dog Whistle? Here Are a Few Recommendations
07.12.2021.
Every product and service on World Dog Finder is independently selected by our editors, contributors, and experts. If you purchase something through our links, we may earn a referral fee. Learn more
---
A dog whistle, or a Galton whistle, is a pretty handy piece of equipment. There is a very good reason many dog owners, trainers, and breeders use it - it works. This dog whistle will make a sound only dogs can hear. Dogs can easily hear sounds we can't, and when that happens, they will immediately shift their attention to the source of that sound. If you're looking for the best dog whistle, here are a few recommendations.
The best dog whistles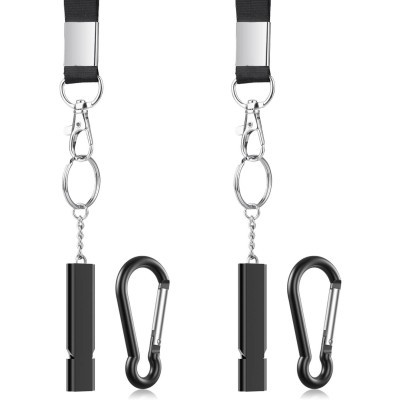 Our TOP PICK in the category of the best dog whistle isn't technically a dog whistle. It is a standard whistle that will surely capture your dog's attention. Michael Josh 2PCS is actually a Survival Whistle, which can produce a sound of 150 decibels. That is the equivalent of hearing a jet engine from 50 feet. It comes with a keychain, carabiner, and lanyard. It doesn't contain pea, which attracts mold and bacteria.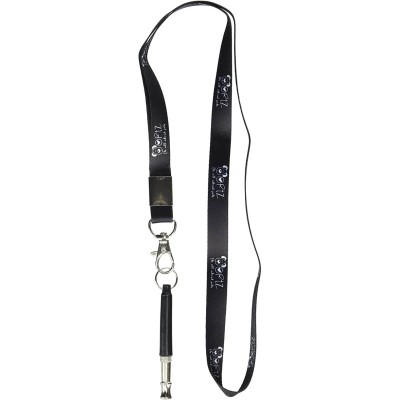 The second choice is the Ortz Dog Whistle. Unlike our TOP PICK, this is a dog whistle that produces a high-pitched noise only dogs can hear. What we love most about this dog whistle is its design. It is not something you have to hide in your pocket anymore. You can proudly wear this whistle around your neck. Its metallic design is pretty stylish, and the price isn't too bad either.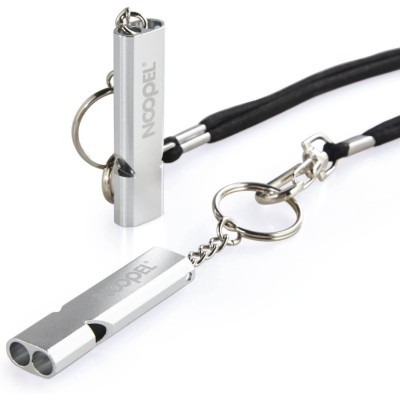 The Noopel Emergency Whistles is another whistle on this list that will definitely make a sound you can hear. This survival whistle will capture the attention of your dog and everyone that surrounds you. It is a handy piece of equipment for training, but tooting it in the dog park might be a bit impractical. Nevertheless, its effectiveness cannot be denied. Plus, the design isn't too shabby.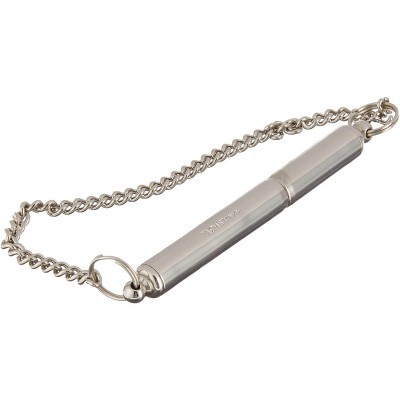 The dog whistle most of us have in our mind when we hear the term "dog whistle" is the silent dog whistle. Well, the Acme Silent Dog Whistle is precisely that. It is one of the best dog whistles on the market, and you can even tune the tone to fit your dog. It can be used effectively for training and correcting the dog's behavior. We love the metallic design, and this is one of the best there is.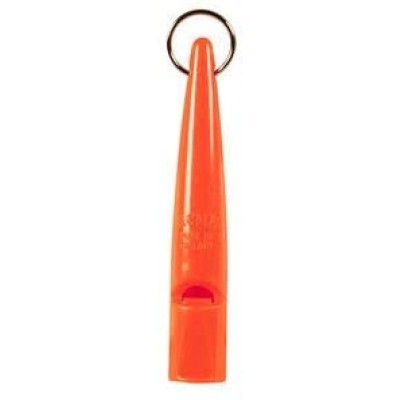 Our last pick on this list is the Acme Dog Whistle 210.5. This is a dog whistle that will produce an irritating frequency your dog should hear without any problem. They should react pretty fast, which makes this whistle great for interrupting unwanted behavior or drawing the attention of the dog to you. It is easy to use and has a metallic ring for easy attachment.
Which dogs can benefit from a dog whistle?
There are different dog trainers and owners that love using the dog whistle for training. There are various ways you can use this dog whistle and train your dog. Think of it as a clicker. Start training your dog to associate good things with the sound of the whistle. It is excellent positive reinforcement training that will have your dog trained in no time.
The second thing a dog whistle can do for you is gently correct the dog's unwanted behavior. When your dog starts doing something you don't want them to do, like barking or digging up your yard, you can use the whistle and move their attention away from the unwanted activity.
How to pick the best dog whistle?
Like with any other dog product, picking the first thing you come across is not really the best idea. Dog whistles have some characteristics you should look for. If you don't do that, you can end up picking one that won't do anything for your dog. Here are the most important things to look for;
Volume
Your dog can hear "standard" loud whistles humans use. These types might be ideal for outdoor adventures like hiking, camping, or other activities where others won't get irritated by the constant sound of the whistle. The dog whistles you probably thought of first are the silent whistles that emit sound only dogs can hear. They will produce a pitch so high our ears cannot register it. Think about which type you need and which will suit your needs.
Maintenance
Human saliva contains bacteria, a lot of them. You must clean the whistle regularly, which means you should pick the best dog whistle that's also easy to maintain.
Range
Another critical thing to account for is range. Check the range on the whistle you are interested in because you don't want to end up with a whistle that doesn't have a long range. The best dog whistles can have a 200-foot range.
Consistency in acoustics
You won't produce a constant airflow every time you use the whistle. That means you should look for dog whistles that will produce a consistent sound no matter how much air you blow into it.
World Dog Finder team