Best Dog Harness for Your Dog
25.01.2021.
Every product and service on World Dog Finder is independently selected by our editors, contributors, and experts. If you purchase something through our links, we may earn a referral fee. Learn more
---
Dog harnesses are an effective way of making sure your dog doesn't pull you when they go for walkies. Not only are they great for your dog's neck, but they also come in all sorts of sizes and designs. From colorful ones to military-styled harnesses, they make a great addition to every dog owner's house.
Here are our favorite dog harnesses for this year.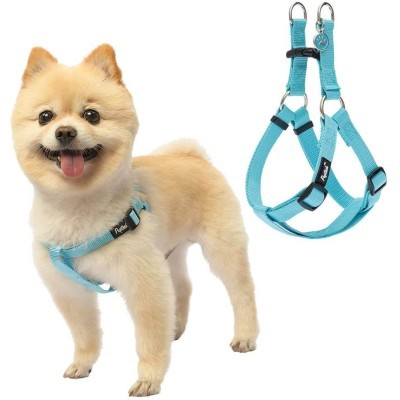 When it comes to dog harnesses, the simplest might be an excellent solution for smaller dogs and dog breeds. Their structure allows smaller dogs safer movement, and suddenly yanking their leashes won't knock their breath out of their lungs. This Puptech harness has a handy ID, and you can customize it and put your dog's name on it. It comes in different colors and sizes, making it ideal for larger and smaller dogs alike.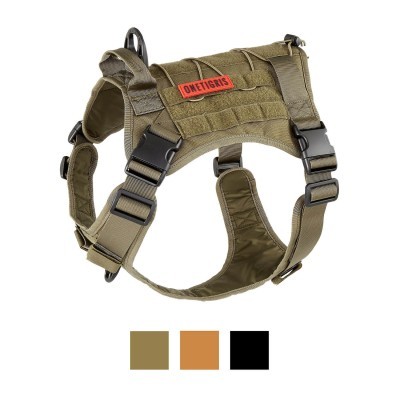 If you want your dog to stand from the dog park crowd, the OneTigris is the ideal harness for your dog. This military-styled dog harness will fit perfectly to all medium to large-sized dog breeds. We have tested this harness with several Belgian Shepherds and can say that they are durable and will withstand any adventure your dog can throw at it. Plus, the design looks really cool.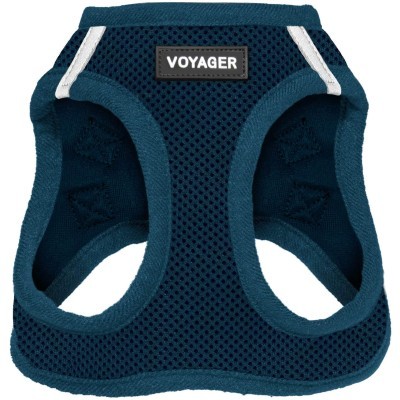 If you have a small or medium-sized dog that has a fashion sense, then Voyager is the harness for you. This dog harness has padding and is made from breathable materials, so no rash or itching causes your dog discomfort. If you are interested in colorful dog harnesses, then look no further than the Voyager dog harness.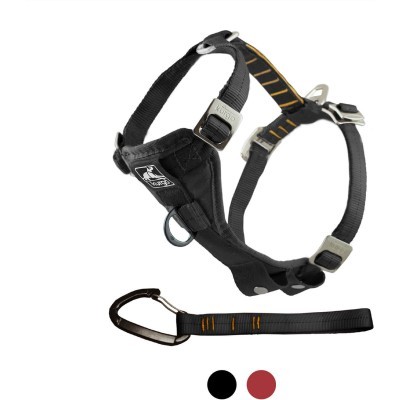 Not all dog breeds are small and cute; some can be pretty big, powerful, and scary. Just because they are strong doesn't mean they should have choking collars on their necks. The Kurgo reinforced dog harness with metal buckles will handle the strongest dog breeds. The enhanced metal buckles will make sure you don't lose your dog because of a harness malfunction, and we can honestly say it looks pretty awesome.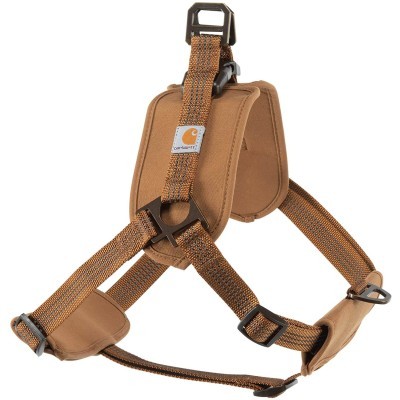 The Carhartt Training Harness is one of the best harnesses on the market. It is fully adjustable and is fully water-resistant. The stitching has reflective material, so it reflects light in low visibility environments. It comes in four different sizes, and it will make a great tool you can use for training and daily walks. If you are a fan of natural colors, you will love this dog harness.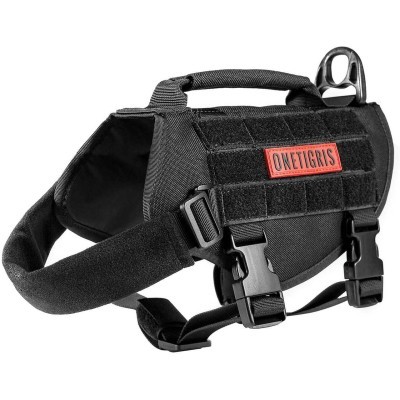 As you can see, we are big fans of tactical dog harnesses, not only for their design but for their functionality as well. It has a heavy-duty maneuvering handle so you can grab your dog at any moment. This harness will even look great on breeds like Labradors or Golden Retrievers - it is not exclusively for bully-type dogs anymore. OneTigris harness is comfortable to put on your dog and has a quick-release button for easy removal.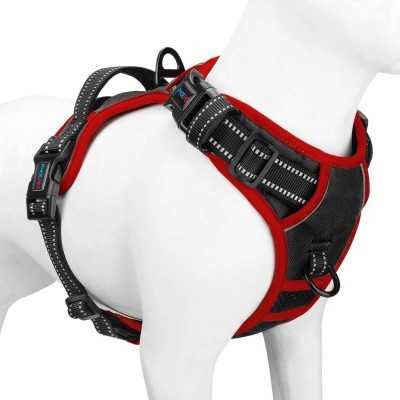 A red-black dog harness is an amazing tool you will love from the moment it arrives at your home. Not just that, your dog will love it too. This harness is effortless to use, and it even has three quick-release buttons, so there is no need to go over the dog's head. It comes in three sizes, and this isn't the only color combination. The PHOEPET Dog Harness is the last harness you will ever need, and we can guarantee your satisfaction.
World Dog Finder team