The 7 Best Dog Foods for Shiba Inu Dogs
29.12.2021.
Every product and service on World Dog Finder is independently selected by our editors, contributors, and experts. If you purchase something through our links, we may earn a referral fee. Learn more
---
You can ask any dog owner and most will tell you how important it is to choose the best possible dog food for your dog. If you're a Shiba Inu owner, you know how charming and funny these dogs can be. Naturally, you'll want to provide everything your dog needs, which means choosing the best dog food for Shiba Inu dogs.
There are many different dog foods you can choose from. Since the category of dog foods for medium-sized dogs is the largest, it is easy to pick something that might not be ideal. Luckily, World Dog Finder did the research for you. Our nutritional experts dug deep and managed to make a list of the best dog foods for Shiba Inu dogs.
The best dog foods for Shiba Inu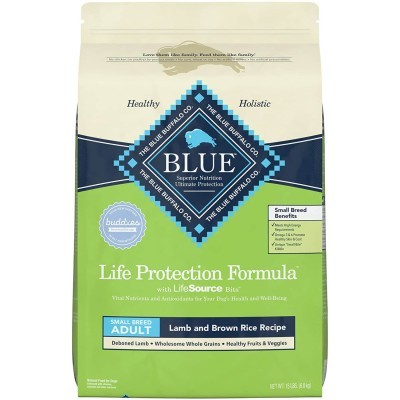 Our top pick in the category of the best dog foods for Shiba Inu dogs is the Blue Buffalo Life Protection Formula Natural Adult Small Breed. This recipe is for adult dogs, and it will provide your Shiba with everything it needs. The primary protein source is Lamb, which is very palatable to dogs. Brown rice is a fantastic grain your dog can benefit from. This dog food also includes fruits and veggies, which are packed with vitamins and antioxidants. This is a great pick for all Shiba Inu owners.
If you trust fellow Shiba owners, you might want to consider getting Castor & Pollux Organix - Organic Small Breed Dry Dog Food for your dog. This brand might not be as popular as some other brands on this list, but that doesn't make it less good. The recipe we decided to include contains USDA organic certified chicken. If you want your dog to eat organic, this is the food you'll be interested in. It has fantastic ingredients, and there are grain-free and grain-inclusive options.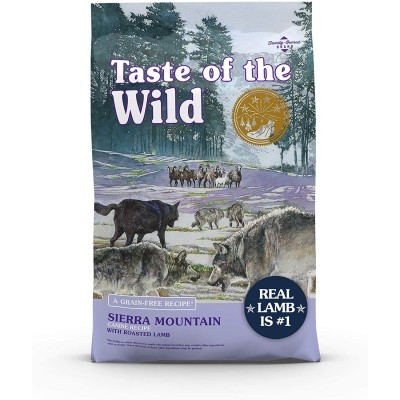 We love Taste of The Wild Roasted Lamb High Protein dog food because it includes fantastic ingredients. The primary protein sources are lamb, roasted lamb, and lamb meal, which is something your dog will surely appreciate. Not only will this dog food be highly palatable, but the high-quality protein sources will help your dog develop and maintain healthy muscles. This food is absolutely packed with vitamins, probiotics, minerals, and antioxidants. It is a fantastic choice for adult dogs, and it comes in grain-inclusive and grain-free options.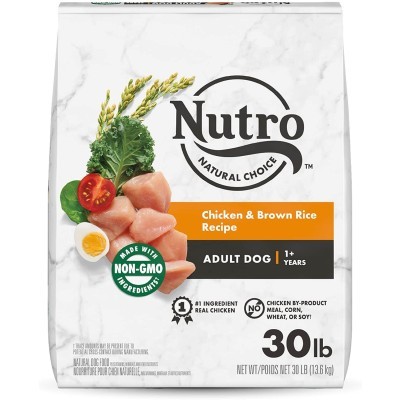 After talking to many veterinarians, we could easily see they are happy to recommend NUTRO NATURAL CHOICE Natural Adult Dry Dog Food. This recipe uses chicken as its primary protein source, and brown rice is a great grain to include in your dog's diet. What we like most about this food is that it's packed with omega fatty acids. As you probably already know, Shibas are heavy shedders. Their skin and coat can use all the support they can get, and this food will provide precisely that. It is an excellent recommendation, and you should always listen to your vet.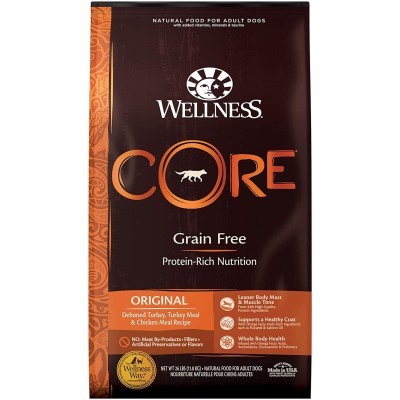 If you read any of our articles, you probably know we are fans of Wellness dog food. That is why we have included Wellness CORE Grain-Free Dry Dog Food on this list. Wellness recipes are usually very good, and this product is no different. It is suitable for all adult dogs, no matter what breed they are. This dog food's primary protein sources are turkey, chicken meal, and turkey meal. It is produced right here in the US, and this food will also support the dog's skin and coat.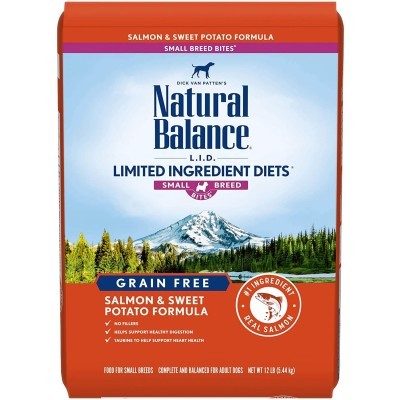 Unfortunately, Shibas are prone to specific health issues, like allergies or digestive issues. If you have a Shiba with those problems, you should pick the Natural Balance Limited Ingredient Diet. This recipe has a limited list of premium protein and carbohydrate sources, with the main ingredient being salmon. That means it is absolutely packed with omega fatty acids, which are beneficial for dogs with skin allergies. In fact, this is the best-selling limited ingredient dog food, according to some sources.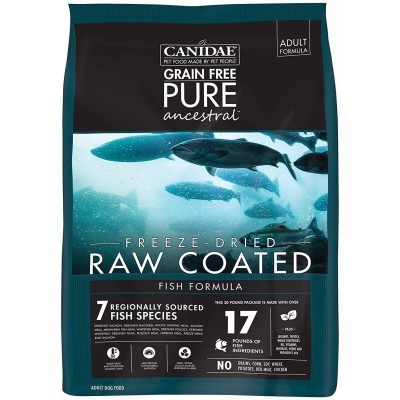 If you want dog food that will help your dog's skin and coat health, you should strongly consider Canidae PURE Ancestral Premium Adult Dry Dog Food. This freeze-dried dog food comes in bags of 20 pounds. Of that 20 pounds, 17 pounds are fish ingredients. This is a premium dog food for an excellent reason - it is absolutely fantastic. It contains salmon, mackerel, pollock, tuna, pacific whiting, and herring. This is probably the best choice for dogs with skin or coat issues.
World Dog Finder team