6 Best Dog Food For Maltipoo -Puppy, Adult & Senior
16.11.2022.
Every product and service on World Dog Finder is independently selected by our editors, contributors, and experts. If you purchase something through our links, we may earn a referral fee. Learn more
---
Maltipoos are one of the rising designer dog breeds. This is a cross between Maltese and a toy Poodle. Maltipoos are adorable, and more and more people want to own them. They are people-oriented and will adapt to any living conditions. These dogs can get along with kids and other pets in the household.
Maltipoos don't have special requirements with their diet, but you should always provide them with excellent and proper food to meet their nutritional needs. Since they are small dogs, they will not consume much food, and it is much better to buy quality dog food and pay a little more to ensure that your dog will get everything he needs.
Food can help dogs with a lot of things, including overall health, preventing diseases, keeping good quality hair, eyes, etc. You can improve their health by providing your Maltipoo with quality dog food.
Best puppy dog food for Maltipoo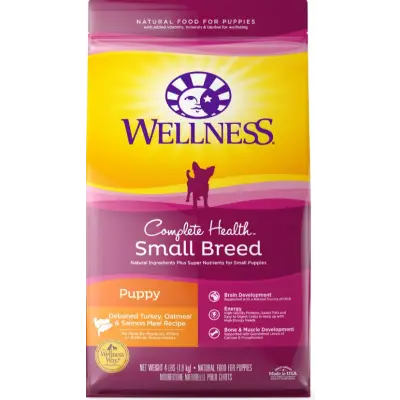 This all-natural dry food for pups of small breeds is made with bite-sized pieces to facilitate simple chewing and whole-body nutrition. It's made with natural, high-quality ingredients that have been meticulously selected and adjusted to promote optimal growth and development. Top-quality meat proteins and entire grains supplemented with omega fatty acids.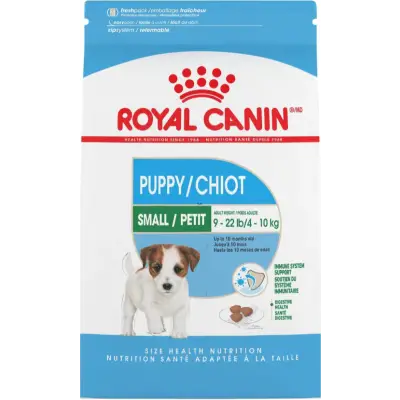 This kibble will help your little pooch thrive. Puppies can rely on the included proteins, minerals, and vitamins because they're designed to sustain their development. Small, delectable dog kibble is made for fussy eaters and dogs with small teeth, but it nevertheless supports healthy growth and development. This food supports the immune system with a special blend of antioxidants and vitamins while also promoting healthy digestion with easily absorbed proteins and prebiotics.
Best adult dog food for Maltipoo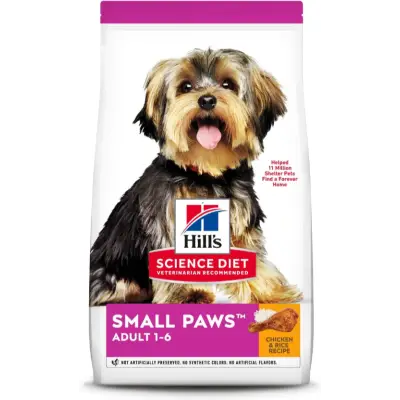 This meal includes all the nutrients your dog needs to lead a long and happy life. Made with a flavorful chicken meal and rice, this healthy formula is tailored to satisfy your pet's needs, maintain bone and muscular strength, and improve skin and coat health. It's designed for full-grown dogs between the ages of one and six who weigh up to twenty-five pounds. Using only the highest-quality, all-natural ingredients; no added sugar, salt, or preservatives.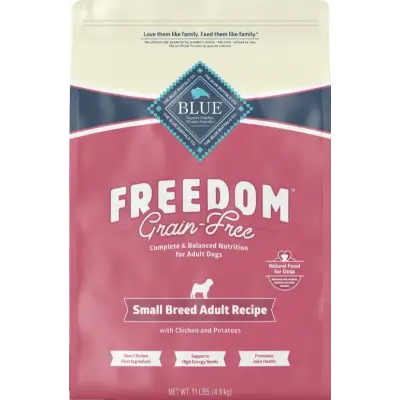 This meal is grain and gluten-free, making it suitable for dogs with sensitive systems, and it also contains omega-3 and omega-6 fatty acids, which help maintain a healthy coat and skin. Your small dog has certain dietary needs, and small-bite dog food is designed to suit those. Made without the use of any fillers, binders, or artificial flavors/preservatives, including maize, wheat, soy, and chicken by-product.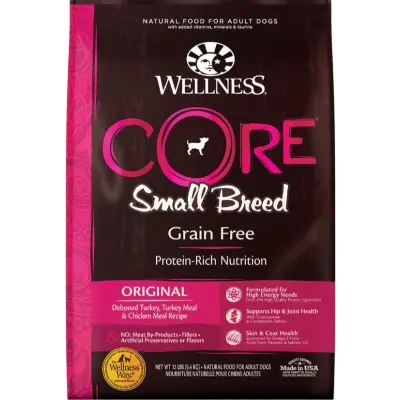 This grain-free dry food for small breed dogs is packed with nourishing ingredients like glucosamine, chondroitin, taurine, probiotics, vitamins, minerals, and omega fatty acids, and it's specially formulated to be chewed and swallowed more easily. This dry dog food has an ideal calorie content that supports overall health thanks to its high protein and nutritious grain content.
Best senior dog food for Maltipoo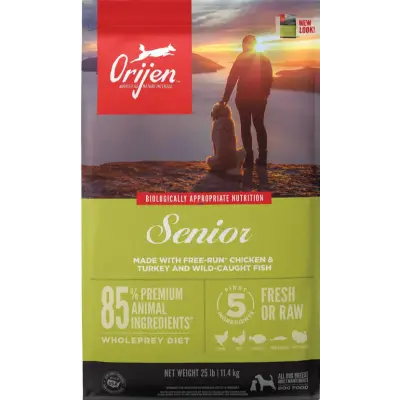 This senior dog food helps maintain muscle mass and a healthy weight. This recipe uses organs and bones in addition to the most nutrient-dense and tasty parts of the prey. The highest quality ingredients are used in the production of this dog food, which is created in the USA.
How to choose the best dog food for Maltipoo dogs?
To find the best possible food for your Maltipoo, you should consider a few things. If you do these things right, you can be sure that you have selected the best food on the market. Follow these tips for choosing the ideal food for your Maltipoo
1. Age appropriate
The first thing you should choose is food specially designed for your dog's age. There is food for puppies, adult dogs, and seniors, and depending on what dog you own, make sure to choose the age-appropriate food.
2. High-quality ingredients
Whenever you are choosing food for your dog, it is in your best interest to find one with high-quality ingredients. Those ingredients will ensure that your dog benefits from diet and that food will secure the good health of your dog.
3. Small kibble size
Maltipoos are small dogs, so you should choose food specially designed for smaller breeds, as the kibble will be small as well. Bigger kibble could pose a choking hazard for such small dogs.
4. Balanced nutrition
The food you choose should have a good balance of proteins, fats, carbohydrates, vitamins, and minerals. 
5. Grain-free or limited ingredient options
Certain dogs could suffer from allergies or just have sensitive stomachs. If your dog is one of them, you should look for a grain-free or limited-ingredient formula that will help your dog with his health problems and secure that the food you choose doesn't cause additional problems for your dog.
6. Calorie control
Smaller dogs, such as Maltipoos, are prone to obesity; the dog food you select for your dog should have an appropriate calorie number. Also, make sure to follow feeding guidance because if you overfeed your dog, you can be sure that your dog will become overweight.
Whenever you are giving new food to your dog, you should always talk with your vet, as he may also suggest a few tips you should keep in mind. When your dog starts to eat new food, the most important thing is to monitor him closely. If you notice any changes or concerns, consult with your vet for guidance.
World Dog Finder team