4 Best Dog Food For Itchy Skin To Help Your Dog
27.06.2022.
Every product and service on World Dog Finder is independently selected by our editors, contributors, and experts. If you purchase something through our links, we may earn a referral fee. Learn more
---
Like humans, dogs can also develop many different skin problems. When we have an itch, we scratch it and it stops. With dogs, it is a little bit different. If they have itchy skin, they will scratch, bite, and chew where they feel itchy.
Many different things can cause itchy skin; the main reasons are allergies, insect bites, and food allergies. There are ways to help your dog get rid of itchy skin without going to the vet.
Dry and itchy skin can become a significant problem, and you must act fast to help your dog. Adjusting their diet is a great way to remove itchy skin in dogs. Occasionally, dogs scratch themselves so severely that their hair falls off, and their skin bleeds!
RELATED: 10 Best Home Remedies for Itchy Skin in Dogs
A change in diet may be necessary if your dog's skin is frequently dry and itchy. The quality of your dog's skin is directly influenced by the food they eat, which most dog owners are unaware of. For years to come, your dog's skin will be itch-free and comfortable, thanks to food rich in the proper nutrients.
We put together the 4 best dog food for itchy skin on the market.
Premium animal proteins, including turkey, chicken, and fried eggs, are used in this formula to give optimal nutrition that closely reflects a dog's natural diet. It's a natural remedy for allergies, thanks to carefully chosen components. Nutrient-dense food is found in each and every ingredient.
This sophisticated allergy formula may be beneficial if your dog suffers from itchy skin and a weak digestive system. It contains Tapioca starch, which aids in the treatment of leaky gut, eczema, allergies, and fungal infections.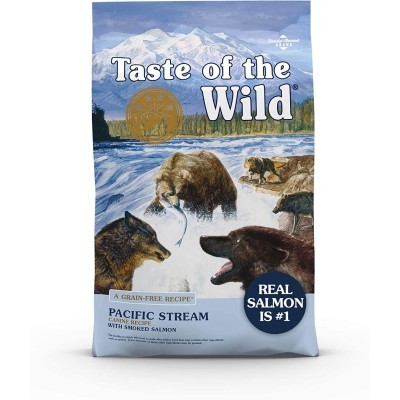 Salmon is the primary protein source of the Taste of the Wild Pacific dog food. Protein in salmon is suitable for your dog's muscles, and the omega fats it contains help keep itchy skin at bay. This dry dog food is an excellent option to keep your dog's skin and coat healthy.
Natural vegetables are also a great source of antioxidants and prebiotics for your dog. The supplement also contains various minerals to ensure your dog receives a complete nutritional package. Grain and filler-free, it provides superior nourishment.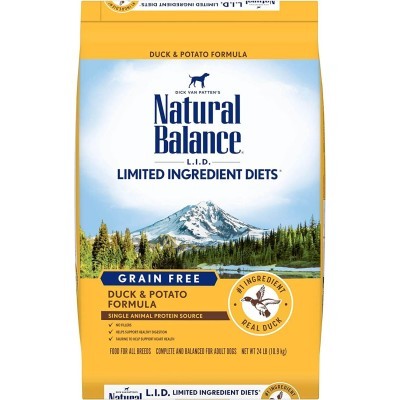 Natural Balance LID Dog food is an excellent choice for dogs with sensitive stomachs and itchy skin. For dogs with weakened immune systems, we've carefully selected the components in this dog food. Duck protein and potatoes are staples of the limited-ingredient diet because they reduce allergic reactions and digestive problems. It is also grain-free and free of artificial additives that might irritate dogs' skin.
In addition to providing your dog with essential nutrients, omega-fatty acids also aid in maintaining a healthy coat and skin.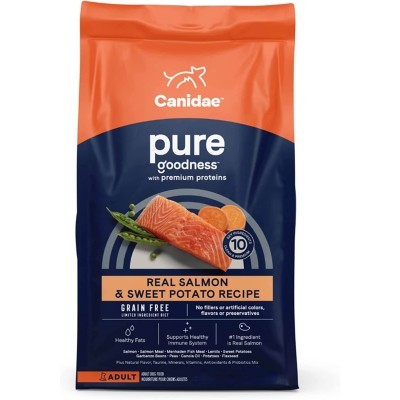 With a name like Canidae, you know you're getting quality products. This dry dog food is designed to get your puppy off to a good start. Other brands have an extensive ingredient list. There are only nine actual food ingredients in this recipe. Because of this, your dog receives a well-balanced diet, free of unnecessary filler!
The primary source of protein is chicken. It contributes the lion's share of the 30% protein content. It also contains antioxidants, omega fatty acid blends, vitamins, and probiotics. There is a skin-enhancing solution that is easy to metabolize.
World Dog Finder team