7 Best Dog Food For Boxers According to Experts
31.07.2022.
Every product and service on World Dog Finder is independently selected by our editors, contributors, and experts. If you purchase something through our links, we may earn a referral fee. Learn more
---
Boxers are one of the most famous dog breeds. They are easy to notice with their large and muscular bodies and square muzzle. Generally, these dogs are mostly friendly and can get along with other pets and kids. They are an especially active dog breed, and because of that, it could be challenging to find the perfect dog food for Boxers.
Their food should offer them plenty of nutrients to meet their nutrition goals. These dogs are also prone to health problems, and choosing the right food can help.
Dog food for boxers should consist of:
High-quality ingredients
Lots of animal protein
Moderate fats
Vitamins and minerals
If you find the perfect dog food for your Boxer, you can be sure that your dog will be happy and healthy and that all their nutrition needs will be met. Here are our recommendations for dog food for Boxers.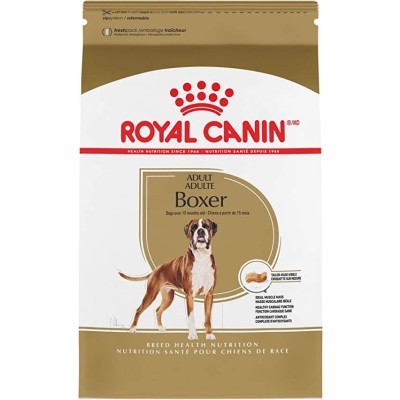 This food is specifically formulated to meet the nutritional needs of your Boxer. Large breed dogs require a diet tailored to their needs, and this is it. It contains the essential nutrients needed to support the health and growth of large breeds. Because of his short muzzle and mouth, your Boxer will have no problem picking up and chewing on the wave-shaped specialist food. L-carnitine and specific protein content support healthy muscle for a healthy weight. Cardiovascular support is provided by nutrients such as taurine, EPA, and DHA, as well as other essential nutrients. And this Boxer dog food contains a special antioxidant compound that supports cellular health.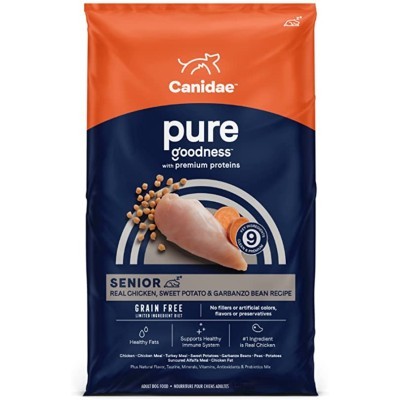 This dog food will help your older friends age gracefully. This recipe has only nine natural ingredients, none of which are corn, soy, wheat, grain, or artificial in any way, shape, or form. The first ingredient is protein-rich chicken, which will keep your best friend's muscles in good shape as he gets older, and the rest of the ingredients are nourishing vegetables that will provide him the energy and nourishment he needs. Vitamins, minerals, probiotic strains, and fatty acids help your friend maintain his youthful vitality for years to come. Antioxidants and probiotic strains support digestive health. With this delightful and healthy meal, you can reassure your dog that he is only as old as he feels!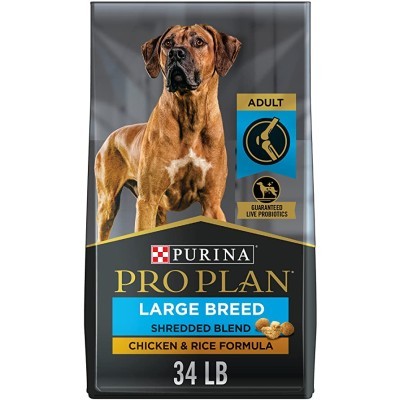 When you start with real chicken as the primary ingredient, you're giving him exactly what he wants in terms of flavor and nutrition, so you can feel good about offering it to him daily. Each serving delivers the right amount of protein and fat to keep your dog's lean muscles and body condition. This high-protein, whole-grain dog food contains natural prebiotic fiber from wheat bran and guaranteed live probiotics to boost your dog's digestive and immune systems. It's easy to relax knowing he'll get the nutrition he needs at mealtime with our super-premium dry adult dog food product. This dry dog food for large breeds has a blend of hard food and tender shredded bits that provides a satisfying texture that dogs enjoy.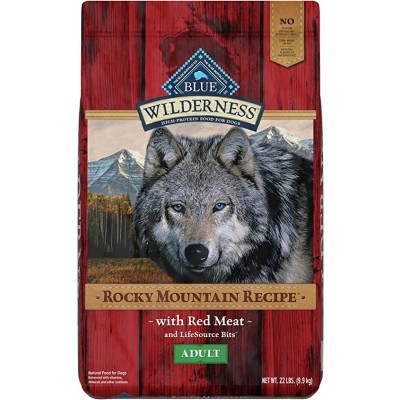 Hundreds of years ago, the wolves developed a diet of catching and eating everything they needed. They maintained their thin, agile, and alert appearance thanks to a diet taken entirely from nature. With real meat, veggies, and fruit, this recipe was intended to satisfy the adventurous spirit of today's dogs. Because it contains no chicken or poultry by-products or dangerous additives, you can be assured that you're giving your pet a nutritious meal they can eat regularly.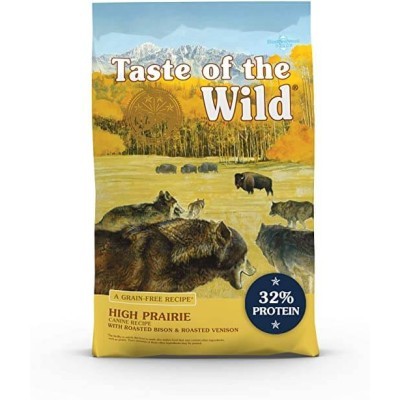 With this Grain-Free Dry Dog Food, you can feed your pet the balanced diet nature intended! Peas and sweet potatoes provide the highly digestible energy your energetic dog needs, along with natural fruits and vegetables and dried chicory root for prebiotic support for healthy digestion in this grain-free mix. Amino acids are chelated with essential minerals to maximize absorption and ensure optimum benefit, providing complete and balanced nutrition with a flavor of the wild that your furry friend continually desires!
Simple, nourishing ingredients are used to make this extra-large dog food, which promotes overall good health from the nose to the tail. Natural lamb and brown rice are included in every serving to promote strong muscles and a healthy digestive system. Because of the minimum number of ingredients in this meal, your dog will get all the vital nutrients he needs while still getting the mouthwatering flavor he desires.
This grain-free, protein-packed dry food for dogs supports your pet's general well-being. All of the components in this formula are carefully selected. They contain premium protein sources like turkey and chicken as well as fruits, vegetables, and whole grains that have been fortified with essential nutrients, including omega fatty acids, antioxidants, and vitamins and minerals. Designed to enhance lean body mass and muscle tone, this grain-free dry dog food supports a healthy coat and skin and promotes overall health. No chemical preservatives, colors, or flavors are used in the formulation of this food because it contains no by-products of animal origin or fillers like maize, soy, or wheat gluten.
World Dog Finder team